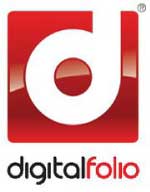 Remember the days before online shopping?  What I remember best is that it stunk!  Driving ALL over town in search of the item you were looking for, in stock and at the best price you could find.  UGH!  :pull hair out:  It would literally take an entire day to find a particularly popular Christmas gift and there was no way around fighting the crowds or paying whatever price was being asked from the merchant who still had the item in stock.
Online shops now sell absolutely everything so that you can compare prices and shop for everyone on your Christmas list from the comfort and privacy of your own home, 24 hours a day.  Online shopping has literally matured into a buyers' paradise in which bargains are not only found by consumers combing the Web, but deals are also pushed to shoppers by retailers on a daily basis.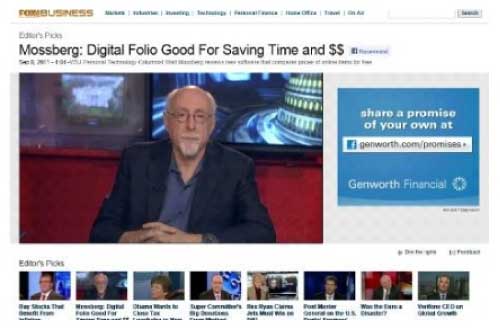 Digital Folio is a shopping tool that allows you to find, assess and purchase goods using either Internet Explorer or Mozilla Firefox.  The core concepts for Digital Folio are drag 'n drop and the folio.  With Digital Folio, you can go to a web site, find a product you want to potentially buy and drag it over to one of your previously created folios located in the Digital Folio sidebar inside your browser.
With a product in a folio, you can then compare the original retailer's price for that product against the price of several major retailers (Amazon, Best Buy, Sears, Target and Walmart), swap out that product for a lower-priced option, or wait to see how the price changes due to promotions or normal price fluctuations.  Future retailers, which will be included soon, are Buy.com and Office Depot.
Once you have a folio filled with the products you want, you may decide to share it with someone.  You can do this easily with friends who also have Digital Folio or via Facebook.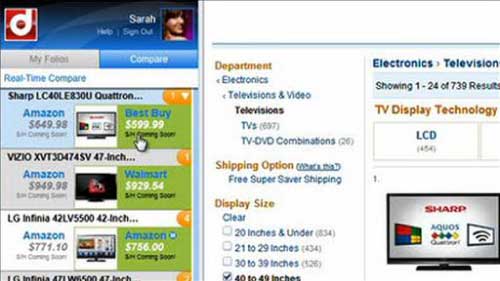 You can add folios for as many or as few things as you like or you can add as many products to each folio as you want to manage.  When you've made your purchase, you can delete folios or continue to track changing prices so you can take advantage of retailers' Price Match Guarantees.  Digital Folio allows you to compare entire retailer listing pages in seconds, saving you hours of manual comparisons and uncovering hidden deals on the items you're viewing.  (Current product categories include Computer Printers, Personal Audio Players, Camcorders, Children's Car Seats, Point 'n Shoot Cameras, Televisions, Computers, Blu-Ray Players, Refrigerators, Microwaves,Washers, Dryers, Dishwashers.  New categories are always in the works.)
Here are some additional benefits to using Digital Folio:
Your list is always with you
Price tracking and comparisons
Group shopping with shared lists
Easy 30-day price match detection
Real-time pricing from real shoppers
Compare entire product lists
Digital Folio has been in beta testing for some time and is officially out of beta and being released to the public for FREE!  With this intelligent shopping list that compares prices from trusted major retailers, you will be able to save a ton of money this holiday season, track price changes and even share those shopping lists with friends and family!
Download Digital Folio for FREE here!
** TWITTER PARTY ALERT ** #DigitalFolio Twitter Party with Resourceful Mommy on Tuesday, November 8, 2011 at 8-9pm EST.  Follow @ResourcefulMom and @DigitalFolio and participate in the party to be eligible to win one of six (6) $25 Target gift cards or one (1) Grand Prize $100 Target gift card!
** Get your holiday shopping started on the right foot by having a chance to win a $200 Target gift card from Digital Folio!   All registered Digital Folio users will be eligible to win a $200 Target gift card that will be awarded by Digital Folio a week after the Twitter party on Wednesday, November 15! **
So what do you think of the new intelligent, comparative shopping list, Digital Folio?  Does this sound like something you'd be willing to try this holiday season?
Disclosure:  I received monetary compensation from Digital Folio in order to facilitate my review. No other compensation was received. This product review is based on my own personal experiences with this item and is completely honest and objective.
I'm a former 7th grade Science teacher turned stay-at-home mom that lives in Houston, Texas. I am married to my college sweetheart and have a beautiful daughter named Riley, who definitely keeps me on my toes! I am also involved in starting a small business which would both manufacture and sell an invention that I've patented, called Toothpaste 2 Go. I love interacting with my readers and hope to learn as much about you as you learn about me!
Melissa @ Mommy Living the Life of Riley!