Beauty Goes Back to Basics
Trinity of Youth Introduces Lactic Acid-Based BrilliantFx Body Serum to Combat Dry, Cracked Skin
 www.trinityofyouth.com – Retail price $39.99
BrilliantFx Body Serum: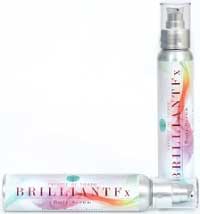 BrilliantFx contains a high percentage of lactic acid at an effective pH and incorporates this key ingredient in a formula that is unlike any anti-aging body product on the market today.  "After noticing a void in the market for an effective anti-aging body treatment and potent moisturizer for dry, cracked or aging skin, we embarked on our mission to create this revolutionary body serum," explains Diane Zokle, co-founder of Trinity of Youth.
"By using naturally occurring medicinal agents that have been used for thousands of years, we can now offer our unique mixture that both alleviates dry, cracked skin and improves the appearance of aging skin on the body."
In addition to lactic acid, BrilliantFx Body Serum is specially formulated with the powerful herbal ingredient arnica montana commonly known as wolf's bane or leopard's bane, a European flowering plant containing an active secondary plant metabolite sesquiterpene lactones, which acts as an anti-inflammatory agent. Flavanoids and essential oils theoretically act with the sesquiterpene lactones in Arnica montana to induce its therapeutic effects.
The third distinctive key ingredient in the BrilliantFx Body Serum is vitamin E.  In terms of skin health and skin care, vitamin E benefits are numerous.   In fact, skin care products that contain vitamin e have become an essential part of healthy skin care.   Because of its antioxidant activity, vitamin e is vital in protecting skin cells from ultra violet light, pollution, drugs, and other elements that produce cell damaging free radicals.
The vitamin e benefits for healthy skin care also include its ability to regulate vitamin a in the body, which itself is important for healthy skin.   It helps skin look younger by reducing the appearance of fine lines and wrinkles. Also, free radicals are believed to play an important role in skin aging and therefore the antioxidant activity is quite valuable for this skin problem.
BrilliantFx Body Serum is the first exfoliating and moisturizing body serum to introduce a skin-healing mixture of ingredients all in one bottle—lactic acid, Arnica montana, and vitamin E.
Retail Cost: $39.99
ANTI AGING KIT: 
www.Minus417.com  -- Retail Cost: $228.97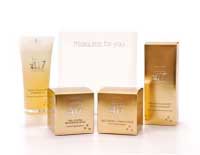 TIME CONTROL RECOVERY A CREAM
A special intensive treatment cream fights wrinkles and signs of aging.
High concentration of retinol (vitamin A) that plays essential roles in appearance of skin, growth, development, and maintenance of healthy skin.
Collagen and essential oils with the Vitamin Mineral Complex that prevents moisture loss.
Improves firmness and elasticity of the skin and prevent signs of aging.
Effective for all skin types.
TIME CONTROL FACIAL ACTIVE SERUM
Highly concentrated serum for firming and smoothing skin.
Because the serum is solely water-based, a higher concentration of active ingredients can be combined with it than other creams.
 Energizing vitamins that aid in cell rejuvenation and minerals improving the balance of moisture in the skin.
Effective for all skin types.
Saluta I Tuoi Bellissimi Capelli
For Those Without Italian 101: Say Hello To Beautiful Hair
www.PirriHairGroup.com  -Retail Cost: $68.00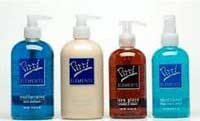 The Experts: Piero and Luigi Pirri
With over twenty years of experience, the Italian born Pirri brothers have mastered their craft in cuts, color and texture for women and men.  Piero and Luigi combine their expertise in international hair care and styles with contemporary finesse. Infusing European flair and talent, Piero and Luigi offer their unique hair styling philosophy and natural hair care products at their salons in Greenwich, Connecticut and New York.
The Products: Pirri Elements & Elemental Tools: 
The Pirri Elements line was inspired by the beauty of the Mediterranean "crystal blue" Sea, pure air, rich soil and fiery volcanoes.  Each product consists of Bergamot, an essential oil that comes from a fruit native Calabria, Italy, the hometown of the Pirri brothers.  The oil along with other essential and natural ingredients is used to nourish the hair and lock in moisture.
Daily Shampoo: Mediterraneo

Contains essential ingredients to cleanse the hair while maintaining balance and moisture in all hair types.  The product normalizes the hair, scalp and PH balance while keeping the hair looking healthy and shiny.  Cost: $20/12oz.
Daily Conditioner: Earth's Balance

Restores moisture and smoothes the shaft of the hair while helping to combat humidity and static electricity.  The product works to coat the hair and protect it from the damaging effect of heat styling.  Cost: $22/12oz
Smooth & Relaxing Serum: Lava Glaze

Relaxes the hair for a straight style or reduces frizz for a great natural air-dried look.  The combination of Aloe Vera along with other essential products, work to eliminate dead ends and protects hair from the damaging effect of blow drying and UV rays.  Cost: $24/8oz
Detangler & Leave-In Conditioner: Nature's Breeze

Smoothes tangles and mends dry ends while protecting the hair and reducing fly-aways.  The product is a must-have before heat styling. Cost: $22/8oz 

FRINGE BENEFITS
Introducing EnvyDerm, Effective Eyelash Growth & Conditioning Serum for Fuller, Longer and Stronger Lashes
 www.envyderm.com – Retail Cost: $99.95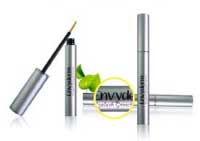 Step aside, full lips and tan skin. These days, it's all about drama in the eyes.  A few years ago, we might have wanted plump, bee-stung lips like Angelina Jolie, suffering through stinging lip glosses and collagen injections for it.   But these days the focus has shifted to another "It" facial feature – eyelashes.   Stars like Kim Kardashian, Jennifer Lopez and Penelope Cruz are batting their way down the red carpet with these feathery eye fringes.
The trend of cosmetic products with long-term benefits has grown over the years, as consumers continue to seek products that work together to enhance their appearance long after being applied. From acne fighting makeup to moisturizing lipsticks, consumers want continuous benefits that have quick results and longevity.
We all know the wonders of mascara well; in fact, most of us feel naked without it. But breakage, thinning and damaging of the lashes are mascara's little known drawbacks.  Fortunately, EnvyDerm, a groundbreaking new nonprescription formula eyelash growth serum is here for our eyebatting rescue.
"Through meticulous research and development, scientific advances, professional expertise and the understanding of a customer's well-being, EnvyDerm is changing the world of beauty," says Nadia Smith, President and Founder of EnvyDerm.  "At EnvyDerm, we provide consumers with the best eyelash care products to enhance their natural beauty."
How to Use EnvyDerm?
The EnvyDerm applicator is very similar to a liquid eyeliner applicator. One should apply the stimulating serum once a day before bedtime along the upper and lower lash lines.  EnvyDerm does not disrupt the daily application of make-up or other skincare routines. Can be used on brows as well.
What is in EnvyDerm?
EnvyDerm is formulated with active natural ingredients such as bioavailable lipo-oligopeptides that stimulate keratin genes.  Powerful SymPeptide technology lengthens and strengthens natural lashes. EnvyDerm uses vitamins, minerals and amino acids to moisturize and nourish lashes and brows.
When Can I Expect to See Results?
One should begin to see the lash line becoming thicker, fuller and healthier looking in as little as 2 weeks!  In a clinical study, users saw a 25 percent increase in eyelash length during this period.  EnvyDerm will continue to prove results over time if used on a consistent basis.
Introducing Dermatologist Dr. Paul Friedman's New Book
"Beautiful Skin Revealed: The Ultimate Guide to Better Skin"
An Insider's Guide to Healthy Skin
www.dermlasersurgery.com – Retail Cost $59.95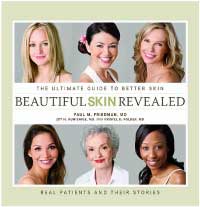 The marketing and sale of cleansers, moisturizers, cosmeceuticals, and cosmetics is a multibillion-dollar industry.  How do you navigate through the maze of products and promises?  Which combination of treatment options, potions and lotions is the real deal?
In an effort to separate fact from fiction, Board-Certified Dermatologist Dr. Paul Friedman, has co-authored the book   "Beautiful Skin Revealed: The Ultimate Guide to Better Skin." This comprehensive book offers an expert's insider view on common skin conditions and treatments that really work, in addition to offering tips on how to maximize the time with your dermatologist.
According to Dr. Friedman, "The book is grounded in science and explains why conditions occur.  Using before and after photos and real patient testimonials, "Beautiful Skin Revealed" shows readers the incredible results made possible through the latest treatment options." Below, Dr. Friedman offers a sneak-peek from his book, available for purchase at www.amazon.com and www.barnesandnoble.com
The book contains 12 chapters including sections on: Complexion, Acne, Wrinkles, Flusing, Birthmarks, Eyes, Leg Veins, Skin Cancer, Scars and Stretch Marks, General Dermatology, Products, and finally Choosing a doctor.
Acne – Not Just an Issue for Teens
Blame it on stress, the environment, or hormones - the truth is that acne is not limited to teenagers. "It may surprise you to learn that one in five adults between the ages of 25 and 44 experiences acne. In fact, some find their acne is worse in adulthood than it was during puberty," says Dr. Friedman.  In his book, Dr. Friedman offers solutions for current acne breakouts as well as for scars caused by past acne blemishes.
Lasers. "In the past five years lasers have been found in multiple studies to reduce not only acne lesions but also improve acne scars." When considering laser treatment, Dr. Friedman suggests reviewing all of the options available to become an informed participant in the initial consultation with your dermatologist. "A great option for patients experiencing both acne lesions and acne scarring is the 1450-nm diode laser by Candela®."
Rosacea: Red All Over
"Notable flushing, diffuse redness, and visible facial blood vessels may point to one of the most under diagnosed, yet prevalent and frustrating skin conditions affecting adults. It is called rosacea," Dr. Friedman explains. He notes that although the exact cause of rosacea is unknown, there are several treatment options available.
"Pulsed-Dye Laser Treatments target broken blood vessels and background redness. Redness caused by rosacea responds very well to a series of laser treatments.  Since rosacea is a chronic condition, periodic maintenance treatments are required after the initial series."
Leg Veins: Reveal Simply Beautiful Legs
Summertime clothing can draw attention to the legs. Visible veins on the legs are a common concern affecting 80% of women in the United States. Spider veins can become more prominent as we age and with jobs requiring prolonged standing.
"Sclerotherapy, which is best for the treatment of spider veins and reticular veins, can be combined with the long-pulsed 1064-nm Nd:YAG laser. Patients who want to improve the appearance of their legs need to have the treatment about three to six months ahead of shorts and swimsuit season," according to Dr. Friedman.
Injections for Wrinkles without the Pain
"Today's experienced physicians can help patients achieve varying degrees of improvement," Dr. Friedman notes. "The best doctors will insist on creating a natural look."
Hyaluronic acid fillers mixed w/lidocaine are one of the most exciting new developments Dr. Friedman offers his patients.  "Now, injections for fine lines and deeper wrinkles are given in combination with lidocaine, a numbing agent typically used at the dentist's office. The result is less discomfort from the injection process."
Notable Breakthroughs: Fraxel re:store DUAL Laser for Actinic Keratosis
Actinic Keratosis, or AKs, are common precancerous lesions caused by sun exposure, affecting between 11% and 26% of people in the U.S. over the age of 40. According to Dr. Friedman, "The Fraxel re:store DUAL Laser is a potential option to replace traditional treatments for AKs such as freezing through liquid nitrogen. This high tech laser allows for a larger area of the skin to be treated at each visit. Patients have also been pleased with the added benefits they notice, such as improvement of their skin texture and pigmentation."
Dr. Friedman notes, "Good skin requires maintenance. With the help of a daily sunblock, a good moisturizer, and a topical retinoid, healthy skin has an even surface that glows.  Cosmeceuticals and cosmetics can enhance the foundation achieved with a solid skincare regimen and dermatologic procedures."
About Paul M. Friedman, M.D.
Paul M. Friedman, M.D. is board-certified by the American Board of Dermatology, specializing in dermatologic laser surgery and Mohs micrographic surgery. He completed his residency in dermatology at the New York School of Medicine, one of the nation's top dermatology residency programs.
Dr. Friedman is the director of the DermSurgery Laser Center in Houston, Texas and also practices at the Laser & Skin Surgery Center of New York in Manhattan.  He is a Clinical Assistant Professor at the University of Texas Medical School, Department of Dermatology, and a Clinical Assistant Professor of Dermatology at Weill Cornell Medical College. Dr. Friedman is on staff at Texas Children's Hospital and Memorial-Hermann Hospital in Houston.
Disclosure: I received no compensation whatsoever for hosting this prize pack giveaway.
GIVEAWAY!
(Open to all U.S. readers)
WIN IT!
One lucky reader will win the beauty products bonanza items described above! (ARV $497)
BrilliantFX Body Serum from Trinity of Youth
Minus 417 Anti-Aging Kit
Pirri Elements Hair Products
EnvyDerm Eyelash Serum
"Beautiful Skin Revealed: The Ultimate Guide to Better Skin" book by Dr. Paul Friedman
REMEMBER ALL CONTEST ENTRIES GO INTO THE RAFFLECOPTER PROGRAM, NOT THE COMMENTS SECTION. I HAVE COMMENTS TURNED OFF HERE SO AS NOT TO CONFUSE ANYONE.
DETAILED INSTRUCTIONS FOR ENTERING A BLOG GIVEAWAY USING RAFFLECOPTER
I check EVERY entry! Please only leave valid comments for valid entries!
This giveaway is in no way facilitated, sponsored or administered by Facebook or Twitter.

I'm a former 7th grade Science teacher turned stay-at-home mom that lives in Houston, Texas. I am married to my college sweetheart and have a beautiful daughter named Riley, who definitely keeps me on my toes! I am also involved in starting a small business which would both manufacture and sell an invention that I've patented, called Toothpaste 2 Go. I love interacting with my readers and hope to learn as much about you as you learn about me!
Melissa @ Mommy Living the Life of Riley!