Posted by: Melissa @ Mommy Living the Life of Riley on July 25th, 2013 Filed in:
Miscellaneous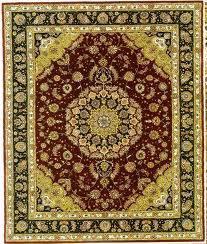 Oriental rugs are passed down from parents to later generations, lovingly cared for as they appear in a townhouse, beach cottage, suburban home or retirement condominium as a warm, comfortable family tradition. All they require is proper care and occasional mending to last, carrying with them the memories of those who owned them and passed them along.

Rugs may have a history which speaks of a family member's travels, a wise investment years ago, or a dining or living room where the family gathered. Children probably crawled on the rug, exploring intricate patterns which enhanced the home's classic decor. Many rugs have their own unique stories beginning thousands of miles away in the hands of skilled workers and artisans.