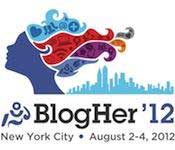 Hello everyone!  You may be wondering why I've been a bit scarce around here lately and it's because I'm super excited to be attending my very first BlogHer conference in New York City.  And of course, things in my own life haven't been running that smooth lately which means that the whole pre-BlogHer post to tell you I was going and all that jazz just didn't quite make it to my finished pile of things to do.
But why bore you with these details?  Let's just jump right in to Day One of BlogHer '12!
First, I got up SUPER early (try 4:00AM) to make the first flight out of Houston to New York City...YAY!  Unfortunately, my flight was delayed almost an hour and a half...BOO!  Next, I hitched a ride from the airport on one of those shuttle buses which would drop me off right at the front door to my hotel...YAY!  But then, I was on the shuttle bus with about 10 other folks who were dropped off before me AND we were in rush-hour Manhattan traffic...BOO!
So as you can see, my trip here was a mixed bag, but thankfully, that's all behind me!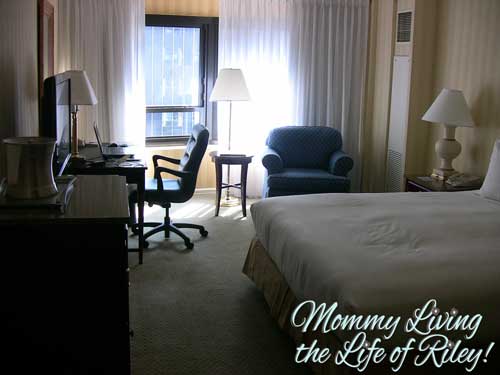 I wasn't quite sure what to do and where to go, so I figured I'd start with the obvious:  get my BlogHer registration badge.  Before coming to this event, I read plenty of "advice" posts and they all had one thing in common:  talk to the folks you meet.  We're a friendly bunch after all.  As I'm standing in line, waiting for my badge, I asked the girl in front of me if she had ever been here before.  She was a newbie too and extremely nice.  Ten minutes later, Amy from Somebody's Parents and I were in this restaurant together, eating lunch!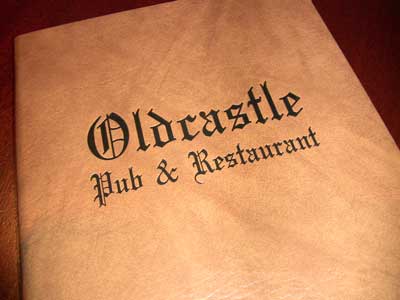 There truly are no strangers here at BlogHer and that's awesome!  Since I'm an extrovert by nature, I've already met so many great gals, and I've only been here just a short while.  Next, it was time to sit in on the President's live talk to us via satellite.  I couldn't believe that Barack Obama thought us mom bloggers were important enough to take time out of his busy schedule to talk to us like he did.  Everyone showed up to hear his speech and I couldn't think of a better way to officially kick off BlogHer '12.  :thumbs up: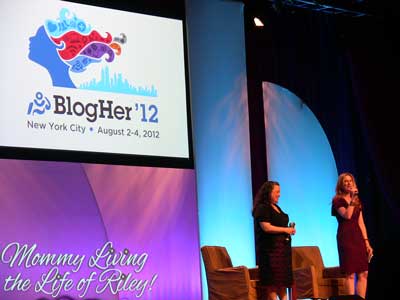 After that, it was time to join the real New Yorkers and hit the subway.  That's right, this Texan put on her big girl panties and rode the E train downtown.  I had a super fun party to make it to, the Ultimate Mom's Night Out sponsored by Tend Glam Media and Starbucks Refreshers.  This shindig was happening at the Dashing Diva Nail Salon where we were treated to David Burke hors d'oeuvres, mani/pedis, champagne and even makeup makeovers!  After a hard day of traveling, this was exactly what the doctor ordered.
I met many more wonderful gals here as we chatted it up about everything from kids to blogs, hobbies and more.  I even ran into a few bloggers that I feel like I know because I've been reading their posts for so long.  It was good to hang out in person with these girls and finally put a face with a name.  I can't express how thankful I am to Tend and Starbucks for putting on such a fab get-together.  It really made this newbie feel more at ease and raring to go!
Last, it was time to head back to the hotel where I thought I could make a round through the expo halls, but alas, I was a little too late.  There are even two parties going on right now...a bowling party and a dance party.  I would really like to go to both, but if there's one thing I've learned, it's to pace yourself and I think tonight, I am paced out.  This is one road-weary mama who knows when to say when!  I plan on getting a good night's sleep tomorrow for I have plenty of valuable classes to attend, two parties I'll tell you all about and more.  Stay tuned for day 2 because I have a feeling it's gonna be a doozie!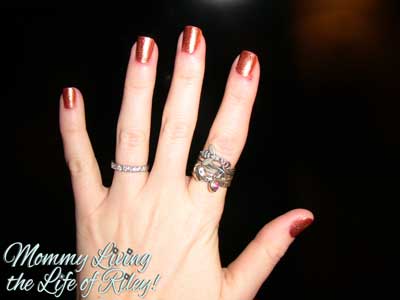 Are you here at BlogHer?  Please share your experiences so far...I'd love to hear them!
Disclosure:  I'd also like to thank

Step2

for helping me to make this trip to New York City possible and sponsoring me for BlogHer '12!
I'm a former 7th grade Science teacher turned stay-at-home mom that lives in Houston, Texas. I am married to my college sweetheart and have a beautiful daughter named Riley, who definitely keeps me on my toes! I am also involved in starting a small business which would both manufacture and sell an invention that I've patented, called Toothpaste 2 Go. I love interacting with my readers and hope to learn as much about you as you learn about me!
Melissa @ Mommy Living the Life of Riley!