As many of you may know, I rarely ever seem to take a break from my blog...I guess I'm a little bit of a workaholic!  But I wanted to let you in on what's been happening in my household lately, for things are beginning to get a little crazy and extremely hectic.  I've also recently discovered that I will be away from my blog for several days and I wanted to give you a heads up, in case you're not able to get in touch with me via my usual haunts (Twitter, Facebook or Email).  On July 12th through the 16th, I will be unavailable because...
(Can you feel the suspense building yet?)
I'm going to be on a television show!  Well, maybe...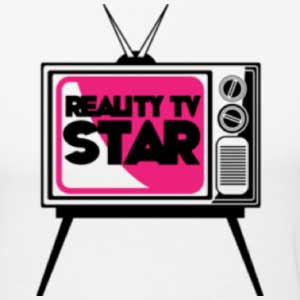 Recently, there was a nationwide casting call for anyone who enters sweepstakes on a regular basis to be a part of a sweepstakes television show.  You may or may not know that I used to enter sweepstakes around 8+ hours a day, EVERY DAY, when I first became a stay-at-home mom. That is also how I first discovered product review and giveaway blogs even existed and which eventually led me to decide to take the plunge and create Mommy Living the Life of Riley!  So, I figured "nothing ventured is nothing gained" and tossed my hat in the ring, sent in my video submission, and to my shock and utter amazement, I made the cast.  Since then, my family's life has revolved around this television show and we will actually be filming it this week!  Now, I'm not sure whether or not this show will ever see the light of day, for we are just filming the pilot and the network will still need to see it and pick it up for broadcasting...but who knows?  Maybe some day soon, I will be coming to you through your television!
Please keep your fingers crossed that I don't do or say something ridiculous (Jessica Simpson's Chicken of the Sea comment immediately springs to mind) and I will be back in a flash to pick winners and post many more product reviews and giveaways to make up for my absence.  I'll also be sure to fill you in on all the details, if I can.
I'm so excited, I just might BURST first!  :-)
I'm a former 7th grade Science teacher turned stay-at-home mom that lives in Houston, Texas. I am married to my college sweetheart and have a beautiful daughter named Riley, who definitely keeps me on my toes! I am also involved in starting a small business which would both manufacture and sell an invention that I've patented, called Toothpaste 2 Go. I love interacting with my readers and hope to learn as much about you as you learn about me!
Melissa @ Mommy Living the Life of Riley!