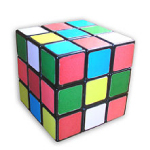 As a little kid, there's always that one gift. You know the kind. You'd beg, plead and threaten your parents, Santa and whoever else would listen that if you didn't get that Super-Duper Important Toy, there'd be trouble. Whatever it was you were dreaming about – a Game Boy, a BeDazzler, Strawberry Shortcake – you obsessed over it like Ralphie with his Official Red Ryder Carbine-Action 200-Shot-Range Model Air Rifle.
Decades later, it's those same toys that inform some parents when holiday shopping for their own kids. But do kids today still think Gak is cool? Is Connect Four lame if it's not played on an iPad?
To help the parents out there, we've rounded up a few toys you might remember from your own childhood and matched them to modern-day equivalents your kids will love.
The childhood favorite: Anything Barbie
The new classic: Monster High Dolls
Barbie Dolls were lean, tan and impossibly blonde, but this new crew is gothic and gawky. Kids will love Frankie Stein's streaky silver hair, Clawdeen Wolf's funky platforms, and the miniature Composition notebooks included with each doll.
The childhood favorite: Nintendo Duck Hunter
The new classic: Nintendo Wii Cabela's Big Game Hunter 2012
Parents nostalgic for Zapper guns and pixelated prey will thrill at this thoroughly modernized version of Duck Hunt, complete with photo-realistic landscapes, unpredictable weather and crabby bears. 
The childhood favorite: Risk
The new classic: MW3: Modern Warfare 3
The format has changed, but the rules of the game are the same: Strategize your way to world domination. Wooden armies are replaced with unparalleled graphics and high-paced action.
The childhood favorite: She-Ra: Princess of Power Enchanted Castle
The new classic: Disney Princess Quintessential Castle
Castles never get old, but this fantastical Disney version takes playtime to a whole new level. Check out the grand staircase and dreamy seashell tub! It even makes bubbling noises.
The childhood favorite: Scrabble
The new classic: Scrabble Flash
Keeping score with pencils and paper is a thing of the past. This updated e-version of the classic word-building game keeps score for you.
The childhood favorite: Skateboards
The new classic: Razor RipStik DLX
Zig-zagging caster boards are easier to balance on than a traditional skateboard, and the speed is controlled simply by twisting your feet. Just don't forget the helmet and knee pads. 
The childhood favorite: Teddy Ruxpin
The new classic: Sesame Street Let's Rock Elmo
Tickle Me Elmo is so 2006. This year, parents will be clamoring to get their hands on Elmo's one-man rock band, complete with a microphone, drums and tambourine.
The childhood favorite: Etch-a-Sketch
The new classic: Crayola Color Explosion Glow Board
Doodling just got mega-advanced: This electronic easel allows kids to create and easily display 3-D glow-in-the-dark drawings.
The childhood favorite: Cabbage Patch Kids
The new classic: Little Mommy My Very Real Baby Doll
Remember when dolls didn't do anything but sit? This wee one eats, gets boo-boos, giggles when you tickle her, falls asleep when she's put down for a nap and more.
The childhood favorite: Hot Wheels Micro Machines
The new classic: Hot Wheels Video Racer
We're living in an era when baby's "firsts" are documented via Instagram, Twitter and Facebook, so it's no surprise that today's toy cars come equipped with micro-cameras. Future directors can even download free editing software to add sound effects to their Gone in Sixty Seconds creations.
The childhood favorite: Pound Puppies
The new classic: FurReal Friends Go Go My Walkin' Pup
This robot furball walks, barks and wags her tail—just like a real puppy. (Insert collective aww here.) 
The childhood favorite: Vintage Monopoly
The new classic: Monopoly: Electronic Banking Edition
We love this retro version of Monopoly, complete with wooden storage box and original game pieces. But now, your kids can land on Park Place without wads of crumbled bills – they can just put it on the electronic card.
I'm a former 7th grade Science teacher turned stay-at-home mom that lives in Houston, Texas. I am married to my college sweetheart and have a beautiful daughter named Riley, who definitely keeps me on my toes! I am also involved in starting a small business which would both manufacture and sell an invention that I've patented, called Toothpaste 2 Go. I love interacting with my readers and hope to learn as much about you as you learn about me!
Melissa @ Mommy Living the Life of Riley!