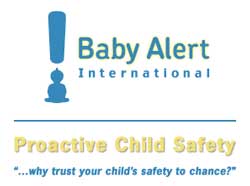 Each and every summer, our news headlines seem filled with reports of young children dying of hyperthermia due to being inadvertently left behind in the family car.  After looking at the following sobering statistics from the Department of Geosciences, I'm glad to have learned of a product which will stop parents from making the deadly mistake of leaving their children in an unattended vehicle.
Baby Alert International has developed a super easy to use child alarm which will sound immediately if your child is left behind in their car seat.  The ChildMinder Smart Clip System takes less than 3 minutes to install and just might save a child's life.  Keep reading to learn more!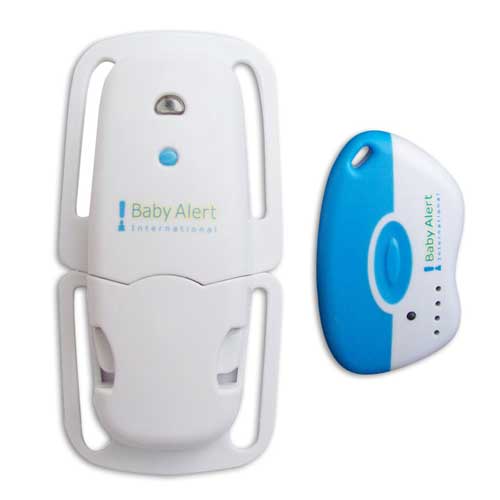 The ChildMinder Smart Clip System from Baby Alert International is the perfect solution for preventing a child from inadvertently being left behind in a hot car.  It comes complete with the Smart Clip, which is to be installed on a child's car seat, as well as the single-unit key ring alarm, which is then attached to a parent or caregiver's set of car keys.
Installation is a breeze and only involves changing out your current car seat's safety chest clip with the ChildMinder Smart Clip.  It also couldn't be easier to operate.  Each time the ChildMinder Smart Clip is used, it will automatically perform a self-test to make sure that it is functioning properly.  Then, if the single-unit key ring alarm moves 15 feet away from the unlatched ChildMinder Smart Clip for more than six seconds, the alarm sounds on the parent's key ring, thus alerting them to the child still inside the vehicle.
At first, I questioned whether or not a product like this was truly useful.  I mean, I can't imagine ever forgetting about Riley being in the car with me and leaving her behind while I went into a store.  Since becoming a stay-at-home mom, Riley's like my shadow and someone I can't believe I'd forget was with me.
But who knows?  Parents can get very busy and very distracted at times, especially when life is at its most hectic.  Since Texas is home to unbelievably scorching hot summers, it would literally only take a few minutes of forgetfulness on my part to possibly end Riley's life forever.  I shudder at the thought of this happening and know that I could never, ever live with myself if I allowed that to happen.
Also, Riley doesn't always just travel with me.  Sometimes she goes places with her father or her grandparents who aren't used to having a small child accompany them everywhere.  It gives me piece of mind to know that Riley wouldn't have to pay the ultimate price should they make an honest mistake and forget she was with them for a few minutes.
If you'd like to ensure your child's safe return when riding in a car this summer, be sure to outfit their car seat with the ChildMinder Smart Clip System from Baby Alert International.  With this handy safety tool, you can rest assured that the unthinkable death of a child from hyperthermia won't happen to you.
Disclosure: I received the ChildMinder Smart Clip System from Baby Alert International in order to facilitate my review. No other compensation was received. This product review is based on my own personal experiences with this item and is completely honest and objective.
I'm a former 7th grade Science teacher turned stay-at-home mom that lives in Houston, Texas. I am married to my college sweetheart and have a beautiful daughter named Riley, who definitely keeps me on my toes! I am also involved in starting a small business which would both manufacture and sell an invention that I've patented, called Toothpaste 2 Go. I love interacting with my readers and hope to learn as much about you as you learn about me!
Melissa @ Mommy Living the Life of Riley!