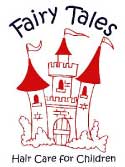 Did you know that 85% of all school districts in the U.S. report at least one case of head lice every year and that the majority of the 12 million cases reported annually occur in preschool and elementary school-aged children?  :pull hair out:
Fortunately, head lice can be prevented naturally with regular use of the Rosemary Repel hair care collection from Fairy Tales Hair Care, the leader in natural lice prevention products for children.  Safe for daily use, Rosemary Repel's natural formulas are infused with organic rosemary and citronella oils and are proven to effectively and safely repel lice - without the use of harsh chemicals.
Although Riley doesn't attend preschool yet, I have to admit that I was alarmed to learn the statistics regarding head lice outbreaks in preschools and elementary schools.  Young children often don't understand the seriousness of sharing hairbrushes and hats until it's too late and they've been infected with a hard to cure case of these pesky buggers.  That's why I was so thankful to learn of the preventative hair care products offered by Fairy Tales Hair Care.  When Riley does begin attending school, we can arm her and our family with a natural way to stop those louse in their tracks.
Rosemary Repel products are infused with organic rosemary and citronella oils and are proven to effectively and safely repel lice.  They're safe for everyday use and include a shampoo, a cream conditioner, a leave-in conditioning spray, a styling gel and a hair spray.  When used together, the Rosemary Repel Hair Care line is highly effective in preventing lice.  All products are also paraben and SLS free.
The Rosemary Repel shampoo contains rosemary, citronella, tea tree, anise, lavender and geranium oils to repel lice and smells quite strong, in my opinion.  The citronella smell definitely stands out the most to me and gives this shampoo a "medicine-y" smell.  Of course, citronella has always been known to repel bugs because of its strong scent, so I have to admit that I wasn't surprised at the smell.  Hopefully, if my daughter's hair smells a little medicine-like, it will repel the other children's heads away from hers too!  :wink:
The cream conditioner contained vitamin E and aloe to help smooth and nourish hair, but also contained the rosemary and citronella ingredients too.  The conditioning spray blends organic oils of rosemary, citronella, tea tree, lemongrass, peppermint and sage to keep lice and other insects away.  It also worked wonders at keeping Riley's hair smooth and made detangling a breeze.
The Rosemary Repel Spray and Shield Hair Spray is a lightweight formula that holds hair's style while providing protection against lice and other bugs.  Riley doesn't use hairspray very often, but I love knowing that if I do apply a squirt or two to her pigtails, I've also just applied an added layer of lice protection at the same time!
Rosemary Repel is a wonderful line of hair care products to help prevent a head lice outbreak in your home, but there are several other common-sense tips that also help prevent the spread of head lice:
Teach children to NEVER share hats, combs, pillows or helmets, which can transmit live lice.  (While most lice are spread through head-to-head contact, lice can also survive off the human head for 24-36 hours.)
Keep long hair up in a braid or pony tail to help minimize contact with infected surfaces.
Do not wash hair every day - lice attach themselves more easily to squeaky clean hair.  Wash every other day to allow the buildup of natural oils, which coat the hair shaft and make it more difficult for lice to latch on to.
Be vigilant and commit to weekly head checks under a bright light.  (If a gray or white fleck is hard to remove, it's a nit and not dandruff.)
To help keep kids' hair healthy and lice free all year long, Fairy Tales Hair Care has also introduced a new, free iPhone app - The Facts of Lice.  The app provides real time alerts of outbreaks at the local level.  When you know an outbreak has occurred in your area, you know it's time to increase your lice prevention efforts at home.
This app also provides valuable lice prevention information and treatment tips, in case the unthinkable does indeed happen.  Arm your household with the all-natural protection of Rosemary Repel from Fairy Tales Hair Care so that you can ensure that the only thing your child will bring home for the holidays this year is a big smile!
Disclosure: I received the Rosemary Repel hair products from Fairy Tales Hair Care, Inc. in order to facilitate my review. No other compensation was received. This product review is based on my own personal experiences with this item and is completely honest and objective.
I'm a former 7th grade Science teacher turned stay-at-home mom that lives in Houston, Texas. I am married to my college sweetheart and have a beautiful daughter named Riley, who definitely keeps me on my toes! I am also involved in starting a small business which would both manufacture and sell an invention that I've patented, called Toothpaste 2 Go. I love interacting with my readers and hope to learn as much about you as you learn about me!
Melissa @ Mommy Living the Life of Riley!