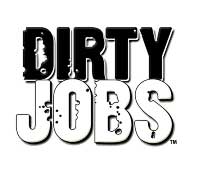 Have you tried every stain remover on the shelf, but still can't find one that really works for your toughest stains? Inspired by Discovery Channels' hit TV show Dirty Jobs with Mike Rowe, Dirty Jobs Complete is a heavy duty stain remover that handles your dirtiest jobs with ease.
A conveniently pourable load pitcher contains 52 ounces of fast-acting, stain-dissolving power crystals, which wipe out any stain with powerful natural enzymes and non-chlorine oxygen bleach.  The color-safe Dirty Jobs cleaner acts as a stain removing booster for laundry loads, upholstery, carpet and even bathroom surfaces.
With Dirty Jobs Complete, you can knock out the toughest stains, including grease, grime, oil, wine, ketchup, blood, coffee, gravy and more.  Keep reading to learn more!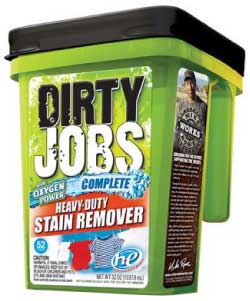 Dirty Jobs Complete Heavy-Duty, Oxygen-Powered Stain Remover can be used as a booster for stain removal in the laundry, a cleaner for dingy bathroom surfaces, for freshening upholstery and fabrics, and it is even safe as a carpet stain remover. The original formula of Dirty Jobs Complete harnesses a higher concentration of oxygen-powered enzymes unlike any other product on the market cutting through grime, grease, stuck-on dirt and set-in stains.

Product Features:
Safe for Colors. No Chlorine Bleach. No Ammonia. Biodegradable. Non-Toxic.
Removes tough stains – laundry, kitchen and bathroom surfaces, upholstery, fabrics and carpet, blood, grease and grime
Everyday laundry booster – color-safe and bleach-free
Upholstery and fabrics – stubborn spots and stains
Bathroom surfaces – removes stains and molds
For Standard and HE washers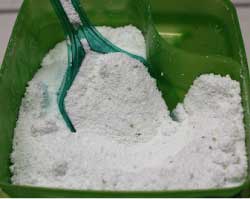 Oxygen-powered enzymes unlike any other product on the market cutting through grime, grease, stuck-on dirt and set-in stains, including:
Lipase Enzyme (Grease & Oil)
Protease Enzyme (Grass & Blood )
Amylase Enzyme (Sauces & Gravies)
Mannanaase Enzyme (Ketchup & Mustard)
Sodium Percarbonate (Tea, Coffee & Wine)
Cellulase Enzyme (Renews & Brightens)
Be ready to tackle whatever ground in, caked on or otherwise impenetrable stain your family may bring your way with the Dirty Jobs Complete Heavy-Duty Stain Remover.  Now you can get tough on your dirtiest jobs too, just like Mike Rowe!
Disclosure: I received a sample of Dirty Jobs Complete Heavy-Duty Stain Remover from My Dirty Jobs in order to facilitate my review. No other compensation was received. This product review is based on my own personal experiences with this item and is completely honest and objective.
I'm a former 7th grade Science teacher turned stay-at-home mom that lives in Houston, Texas. I am married to my college sweetheart and have a beautiful daughter named Riley, who definitely keeps me on my toes! I am also involved in starting a small business which would both manufacture and sell an invention that I've patented, called Toothpaste 2 Go. I love interacting with my readers and hope to learn as much about you as you learn about me!
Melissa @ Mommy Living the Life of Riley!