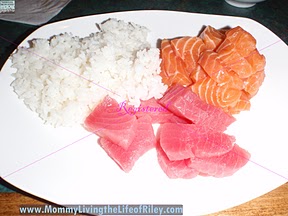 This week's fun mission with my Chevy Malibu entailed going out to eat at a restaurant I've never been to before and letting OnStar get me there using their Turn-By-Turn Directions feature.  I've never had a car with OnStar installed before, so I was excited to get this challenge underway!
I have had a GPS navigation unit for a while now and have really come to depend on this style of directions.  Even my husband, who is a typical man and was born innately knowing how to get EVERYWHERE without directions, uses our GPS unit every now and then!  :)
OnStar is a terrific feature for emergencies.  Your car sends a signal to an OnStar technician any time that your car deploys the airbags, for example.  An OnStar representative will then try and talk to you.  If you are unable to respond and tell them everything is okay, they will automatically send an ambulance and police to the site of your car.
This is wonderful, especially if you have an accident in the middle of nowhere, where you could be seriously injured and stuck without anyone ever driving by in time to help you.  There is also an emergency button on the OnStar unit (which is located at the bottom of your rear view mirror) which allows you to call for help in case someone is having a medical situation, such as going into labor or having a heart attack.  It also easily allows you to be a good Samaritan and help others in need, if you witness a problem of any kind needing the police, firefighters or an ambulance.
If you watched the video above, you saw that I actually had a few problems using the OnStar for turn-by-turn directions.  First, the OnStar wasn't activated for Tootie, the second Chevy Malibu I have.  I didn't realize that and ended up spending a substantial amount of time trying to get the directions feature to work.  Once I called OnStar, they alerted me that the program had not been activated and then quickly turned it on.
Next, they sent the driving directions I needed for the sushi restaurant directly to my Malibu, and all I had to give the lady was the name and general location of the restaurant.  What was great about the turn-by-turn directions is that the automated voice read them out to you (and muted your radio at the same time) as well as displayed them on your radio's screen.  This way, you never have to take your eyes off the road because you can hear the directions, but if you missed something, you can always look down at your radio's display and get the same information.
Finally, once you arrive at your destination, you have to cancel your directions through OnStar or the car will just keep giving you the same directions over and over again every time you drive it.  This is where OnStar ticked me off.  They didn't understand my voice, although I thought I was speaking plainly enough.  Now, I know I'm from the South and have a pretty strong Southern accent.  I guess OnStar needs to come up with an Elly May Clampett or a Jeff Foxworthy version for folks like me...or even better, maybe just have a cancel directions button added to the rear view mirror so that you don't have to use your voice at all.
Also, you must call in and talk to a live person every time you need directions, which I don't really like doing either.  Maybe I'm just too nice, but I hate having to bother someone in order to give me directions.  In this case, I'd just try and find the location myself.  Also, I like how you can see a map of your progress and of stops along the way using a GPS navigation unit, and this feature isn't available with OnStar.
Personally, I really like having OnStar installed in case of an emergency, but I think I actually like my TomTom better when it comes to everyday driving directions.  Anyone else out there have an OnStar story to share?  Let me know what you think...maybe I'm not big on using OnStar's directions because it's new and I'm not used to it yet.  Am I being an old fuddy duddy?  :)
Also, don't forget to stop by Gotta Love Chevy Houston when you get a chance, to check out the other two Houston moms' adventures as well as enter to win some fabulous prizes!
The Houston Area Gotta Love Chevy Moms Time Out campaign is being sponsored by the Houston Area Chevy Dealers who gave me a 2010 Chevy Malibu to test drive for one month in exchange for blogging about my experiences with this vehicle. I have also been assigned some fun missions to complete and have been compensated with gift cards so as to complete these missions. All opinions stated are my own, completely honest and objective.
I'm a former 7th grade Science teacher turned stay-at-home mom that lives in Houston, Texas. I am married to my college sweetheart and have a beautiful daughter named Riley, who definitely keeps me on my toes! I am also involved in starting a small business which would both manufacture and sell an invention that I've patented, called Toothpaste 2 Go. I love interacting with my readers and hope to learn as much about you as you learn about me!
Melissa @ Mommy Living the Life of Riley!