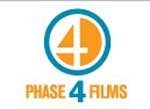 This summer has been vastly different from the one before it.  Last year at this time, Houston was experiencing record temperatures, drought and daily wildfire alerts.  So far, this summer has been pleasant and mild because we're receiving rain almost daily.    I definitely prefer the latter, but unfortunately, my daughter can't play outside as much, which means I have to get creative on how to have fun while stuck indoors.
Thankfully, Redbox and Phase 4 Films have partnered together to bring families a summer of fun, complete with a host of new family-friendly DVD rentals and a series of exciting sweepstakes opportunities.  Keep reading to learn more about the "Summer Family Fun" program as well as four fun and easy rainy day activities to do at home with the kiddos!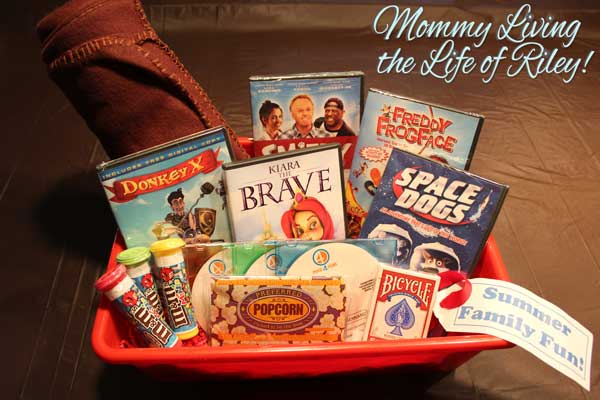 This summer, Redbox kicked off its "Summer Family Fun" program to help families better enjoy the season, no matter the weather.  As part of this program, 8 DVDs from Phase 4 Films will be available at Redbox locations nationwide:
I Heart Shakey (available in August)
Rockstars (available in August)
Space Dogs
Smitty
Kiara
My Friend Bernard (available in August)
Freddy Frogface
Donkey X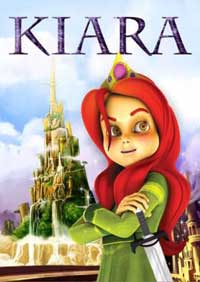 As soon as these selections arrived on our doorstep, my daughter just couldn't quit asking us to watch the Kiara movie.  This family film takes viewers to Dreamzone, a peaceful and magical kingdom under the rule of King Maximus.  The serene kingdom faces sudden change when the King is captured and imprisoned by his evil brother, Dreadmis.  The King's daughter, courageous Princess Kiara, must conquer evil and restore harmony in Dreamzone, returning her father to the throne.
Riley was happy as a clam while our entire family watched this movie together.  We munched on popcorn while snuggled up together in a big blanket.  My daughter's eyes were glued to this children's film the entire time and she really seemed to enjoy it.  The other three movies that really captured her attention and are next on our family movie night list are:
Space Dogs - An exciting, animated tale based on the true story of Belka and Strelka, two dogs sent to space in 1960.  Belka and Strelka are a circus dog and a rough-and-tumble stay who embark on an out-of-this-world adventure, humbly becoming the world's most famous canine cosmonauts.
My Friend Bernard - Based on a wildly popular international hit animated series.  The film centers around Sam, a shy boy who's afraid of almost everything!  One day, a mysterious man gives him a magic pendant with a solution to his problems:  a polar bear sidekick named Bernard who helps him lose all of his fears and enables Sam to face up to even the worst monsters with comedy and humor.
Freddy Frogface - Centers around ten-year-old Victor and his friends, who not only have to face a world full of stern grown-ups but also the town bully, Freddy Frogface.  When a circus comes to the sleepy little town, Victor is thrilled at having the chance to perform in a talent show with this dog Sausage.  Yet Freddy soon comes up with a sinister plot of his own to spoil Victor's plans.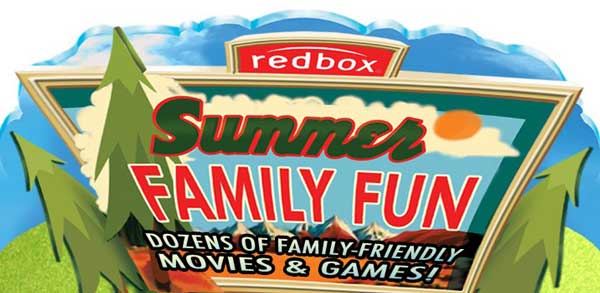 Once the movie ends, be sure to enter the boatload of fantastic sweepstakes offered by Redbox too which are all inspired by the "Summer Family Fun" DVD rentals.  Just look at what you might win:
A four-day West Coast Princess Cruise for four with round trip airfare (open July 9th - July 29th, 2012)
A seven day vacation for four to the Kennedy Space Center in Florida (open July 30th - August 26th, 2012)
By selecting one of the "Family Fun" movies at Redbox locations and entering an email address at checkout, families will be automatically entered into the sweepstakes.  To enter without renting a DVD, for more information or to see the official rules of the sweepstakes, simply visit Redbox Summer Family Fun.  To find a Redbox rental location near you, go to http://www.redbox.com/locations
---
Summer Family Fun is Here Rain or Shine!  Try These Easy Activities With Your Kids:
Create Your Own "Mad Libs"
Take a favorite story, maybe a family trip, a fairy tale or a fable of your own creation and type it out in 500 simple words.  Next, pull out 10 nouns, 10 adjectives, 8 verbs and all proper nouns.  Replace with fill-in-the-blank placeholders and print out.  Grab a pen and prepare for endless laughter with the entire family.  Remember, the sillier the story, the more giggles from the kids!
Create Your Own Crafting Dough
Why buy modeling dough at the store when it's so much fun to make at home?  Here's a simple recipe to make with kids (adult participation required):
Basic Ingredient Ratios:
2 cups flour
2 cups hot water
3/4 cup salt
2 tablespoons vegetable oil
2/3 cup cream of tartar
Food coloring
Directions:
Mix flour, salt and cream of tartar in a bowl.  Add oil and water and knead either with the dough hook of a standing mixer (5-6 minutes) or by hand (8-10 minutes) until the dough is soft and workable.
Make a divot in the center of the dough, add a few drops of food coloring and fold dough working coloring through (you may want to divide dough into several balls for a variety of colors)
When you're done playing store your craft dough in an air-tight container (if it begins to dry out, you can knead a bit of water in again to soften the dough)
Create Your Own Card Castle
Grab your deck of cards and get ready to build!  Begin the first layer of your castle by placing two cards with the long edges touching in an upside-down V to make a triangle.  Place a second set next to this triangle and so on until you are happy with the size of your base (you can put several rows to give your castle more depth)
Now comes the tricky part!  Lightly lay a row of cards on top of the triangle points and begin your second layer on top of the first.  Challenge yourself...how big can your castle get before it falls?
Create Your Own Indoor Tent
Prop up sturdy sofa cushions and pillows next to a bed or sofa to make the walls of your fort.  Then drape a sheet of blanket over the walls to make the roof.  Want a window?  Place a small pillow between two big ones you can see outside.  For your door, drape a sheet over the entrance or build a tunnel by leaning cushions against one another.  Your tent is a great place to relax with friends and play games!
Disclosure:  I received the Phase 4 Films Rainy Day "S-O-S Kit" shown above in order to facilitate my review. No other compensation was received. This product review is based on my own personal experiences with this item and is completely honest and objective.
I'm a former 7th grade Science teacher turned stay-at-home mom that lives in Houston, Texas. I am married to my college sweetheart and have a beautiful daughter named Riley, who definitely keeps me on my toes! I am also involved in starting a small business which would both manufacture and sell an invention that I've patented, called Toothpaste 2 Go. I love interacting with my readers and hope to learn as much about you as you learn about me!
Melissa @ Mommy Living the Life of Riley!