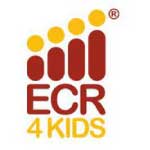 Sometimes I forget what it was like to be small in size like my daughter.  When I try hard to think back to those days LONG ago, I can remember my feet dangling no matter where I sat, armrests that were as high as my head and decorative pillows and cushions that literally sucked me in.  Everyone enjoys a cozy, comfortable place to read a book or sit and relax...even children.
Now my daughter doesn't do too much of the relaxing part, but she does love to look at her books and "read" them to me frequently.  ECR4Kids carries a huge selection of furniture, storage options, manipulatives and active play toys that are all sized perfectly just for kids.  They recently allowed me to review the charming Bentwood Comfort Chairs with Table 3-Piece Furniture Set.  Keep reading to learn more!
I reviewed the Bentwood Comfort Chairs with Table 3-Piece Set from ECR4Kids, which retails for $109.99.
Just my size furniture!  ECR4Kids has created an attractive, bentwood seating group featuring two chairs and one table made of fine hardwood.  These amazingly comfortable chairs are sure to be a hit with all the little ones.  Backs are ergonomically shaped to promote good posture and support.
The Bentwood Comfort Chairs were relatively simple to put together for the hardwood frame itself was composed of only four pieces and the actual seat was made of a 2-piece tubular frame covered in a durable cloth sheath.  Each chair has a weight  limit of 75 pounds so that your child will get many years of use from this furniture set.
Of course for the ultimate in comfort, each sling chair comes with a bright red cushioned seat cover which is padded with 1.5" thick furniture quality foam.  This seat cover can also be easily removed and laundered when necessary.
But what seating group would be complete without a tiny table with which to set your books, toys, drinks or snacks on?  That's why this Bentwood 3-piece set from ECRKids also includes a small, round end table for just that purpose.  Now this is one kid-friendly furniture set!
I have to admit that this set took a little longer to put together than I originally thought it would, though it was easy enough to do.  Once I was finished with its assembly, I was extremely happy at the overall quality of this set.  Both the chairs and the small table sat level and didn't rock back and forth annoyingly.  I was also very pleased at how durable all three pieces appeared to be.  My little monkey has been known to take a toll on some of her belongings, but I can honestly say that I think this set will stand up to years of her abuse.
The only criticism I have of this 3-piece children's furniture set lies with the red removable chair cover.  I was hoping that more of the chair would be concealed by the red chair cover.  Unfortunately, the sides and back of the chair are completely exposed, showing just the cloth sheath which covers the tubular frame.
The way the chair is designed, I don't really see how this is possible, but I just think it would be more aesthetically pleasing if the chair cover was redesigned to conceal the entire seat area.  Other than that minor detail, I couldn't be more thrilled with the Bentwood Comfort Chairs with Table 3-Piece Furniture Set from ECR4Kids.  But of course, the real number one fan for this set was Riley herself!
Riley absolutely, positively could not get enough of this furniture!  She sat in it anytime and every time she would sit down at all.  She wanted to read her books while sitting in it, drink her milk, play with her toys, etc. all while sitting in her new Bentwood Comfort Chairs.  The first few times she sat down, she remarked "Oooh! COMFY!"  I think that pretty much says it all!  :thumbs up:
If you have small children in your home, don't subject them to our huge and intimidating furniture any longer because ECR4Kids makes so many wonderful kid-friendly alternatives.  I highly recommend the Bentwood Comfort Chairs with Table 3-Piece Furniture Set for your little ones.  Now they can read, lounge and play in style and comfort!
Disclosure:  I received the Bentwood Comfort Chairs with Table 3-Piece Set from ECR4Kids in order to facilitate my review. No other compensation was received. This product review is based on my own personal experiences with this item and is completely honest and objective.
I'm a former 7th grade Science teacher turned stay-at-home mom that lives in Houston, Texas. I am married to my college sweetheart and have a beautiful daughter named Riley, who definitely keeps me on my toes! I am also involved in starting a small business which would both manufacture and sell an invention that I've patented, called Toothpaste 2 Go. I love interacting with my readers and hope to learn as much about you as you learn about me!
Melissa @ Mommy Living the Life of Riley!