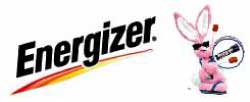 Whether it's providing a band-aid for a scraped knee or equipping their cars with safety seats, parents are the first line of defense for their children at home. This October, as part of National Fire Prevention Awareness Month, Energizer and the International Association of Fire Chiefs (IAFC) are asking Moms and Dads to take a vital step to keep their kids safe at home – Change Your Clock Change Your Battery®.
Throughout October, Energizer is inviting parents across the country to join the Energizer Bunny® Brigade on Facebook (www.facebook.com/energizerbunny) for a chance to win free smoke alarms and batteries for their home or a grand prize of a home fire safety makeover. It's a fun way to get people thinking about an important topic – home fire safety – and sharing positivity within their communities.
"As parents we've got a lot on our minds-- jobs, busy schedules, filling hungry tummies so it's easy to let home fire safety slip from our radars," says Melissa Gerstein, host of NBC's Moms And The City. "You never think a fire will strike your home, but it certainly could and it's important to take as many proactive steps as we can to protect our families.
From one parent to another, we need to remind each other to be sure our smoke alarms and carbon monoxide detectors are in working order and that our kids know what to do in case of a fire. Using that extra hour when we change our clocks is the perfect time to do it."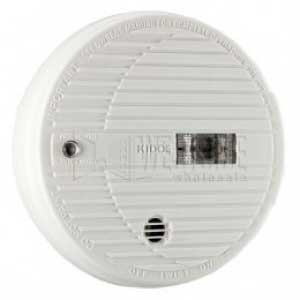 Daylight saving time ends on Sunday, Nov. 6. As families change their clocks, it's a good time also for families to review their home fire safety plans, starting with changing the batteries in their smoke and carbon monoxide detectors.  Energizer and the International Association of Fire Chiefs are asking families across the country to join them in this year's Change Your Clock Change Your Battery® campaign.
The message is simple, and the habit can be lifesaving. Thirty-eight percent of fatal fire injuries occur in homes without working smoke alarms, while 24 percent occur in homes in which at least one smoke alarm is present but fails to operate.*
Firefighters work tirelessly to help reduce the risk factors by educating their residents on the importance of having a working smoke alarm. In many communities, fire departments are able to distribute free batteries to citizens in need as a result of the Change Your Clock Change Your Battery® program. Over the past 23 years, Energizer has donated more than four million batteries to local fire departments.
The Change Your Clock Change Your Battery® program just one of the ways Energizer brings to life the company commitment to making a positive impact in communities across the country. For more information, please visit nowthatspositivenergy.com.
"Each year, thousands of lives are forever changed due to the devastating effects of a home fire," said Chief Al H. Gillespie, president and chairman of the board of the International Association of Fire Chiefs. "A working smoke alarm is an important defense for surviving a home fire. That's why public information and education efforts being undertaken by fire departments with the support of Energizer is a vital component to keeping communities across the nation safe and sound.
Families are encouraged to  use the extra hour "gained" to remind their friends, family and neighbors of the life-saving habit of changing and testing smoke alarm batteries, and to help those who may need assistance.
"For 23 years, Energizer, the IAFC and more than 6,200 fire departments have partnered to educate communities on the importance of home fire safety and having working smoke alarms," said Michelle Atkinson, Vice President of Marketing for Energizer North America. "By having parents and families actively pledge to change the batteries in their smoke alarms and carbon monoxide detectors, we are hoping they will share the information with their network of friends and hopefully help other families do this simple and life-saving task- now that's positivenergy™"
About Energizer
Energizer Holdings, Inc. , headquartered in St. Louis, MO, is one of the world's largest manufacturers of primary batteries, portable battery-powered devices, and portable flashlights and lanterns.  Energizer is a global leader in the dynamic business of providing power solutions with a full portfolio of products including  Energizer® brand battery productsEnergizer® MAX® premium alkaline; Energizer® Ultimate Lithium; Energizer® Advanced Lithium; Rechargeable batteries and charging systems; and portable flashlights and lanterns.
Energizer continues to fulfill its role as a technology innovator by redefining portable power solutions to meet people's active lifestyle needs for today and tomorrow with Energizer® Energi To Go® chargers for rechargeable portable devices; charging systems for wireless video game controllers; and specialty batteries for hearing aids, health and fitness devices, as well as for keyless remote entry systems, toys and watches.  Energizer is redefining where energy, technology and freedom meet to bring to market consumer-focused products that power the essential devices that help people stay connected and on the go at work and at play. Visit www.energizer.com, www.facebook.com/energizerbunny.
About The International Association of Fire Chiefs
The IAFC, www.iafc.org, represents the leadership of firefighters and emergency responders worldwide.  IAFC members are the world's leading experts in firefighting, emergency medical services, terrorism response, hazardous materials spills, natural disasters, search and rescue, and public safety legislation. Since 1873, the IAFC has provided a forum for education, the exchange ideas, and the promotion of community and firefighter safety. 
Disclosure:  I received the Smoke Alarm Prize Pack from Energizer to thank me for my participation. No other compensation was received. This product review is based on my own personal experiences with this item and is completely honest and objective.
I'm a former 7th grade Science teacher turned stay-at-home mom that lives in Houston, Texas. I am married to my college sweetheart and have a beautiful daughter named Riley, who definitely keeps me on my toes! I am also involved in starting a small business which would both manufacture and sell an invention that I've patented, called Toothpaste 2 Go. I love interacting with my readers and hope to learn as much about you as you learn about me!
Melissa @ Mommy Living the Life of Riley!