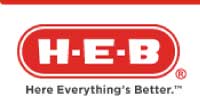 My husband has some of the most sensitive skin I've ever seen.  We're constantly on the hunt for skin care products which will effectively clean and moisturize his skin, without irritating it in any way.
This year, it seems my search has just gotten a lot easier, for I've been chosen to participate in the H-E-B Beauty Bloggers program! Each and every month, I will be bringing you the H-E-B Beauty Pick of the Month with plenty of chances to nab some great prizes too!
Simple skin care products are February's feature and I had the chance to sample three beauty items guaranteed to help put your best face forward. Keep reading to learn more!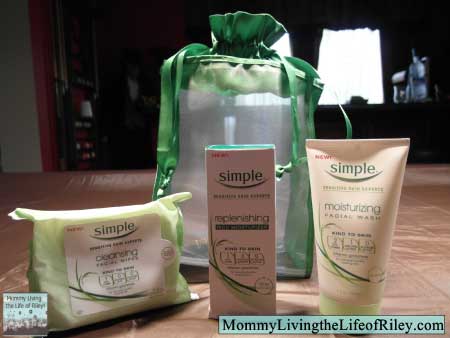 The UK's #1 facial skin care line is finally here...Simple has no dyes, no artificial perfumes and no harsh irritants that can upset your skin - just the purest possible skin-loving ingredients with added vitamins, for natural, healthy-looking skin.  Simple skin care products are suitable for all skin types, especially sensitive skin.
I had the opportunity to try three of the thirteen Simple Kind to Skin Face Care Products (Moisturizing Facial Wash, Replenishing Rich Moisturizer and Cleansing Facial Wipes).  Because my husband has always suffered from extremely sensitive skin, I gave him the Moisturizing Facial Wash and Replenishing Rich Moisturizer to use.  I just couldn't part with the Cleansing Facial Wipes and I'm so very glad that I didn't!
The Simple Cleansing Facial Wipes are intended to be used right after you've washed your face with the moisturizing facial wash.  These wipes contain a perfect blend of vitamin goodness and gentle cleansers, which refresh and nourish your skin and remove the last remnants of makeup, dirt and grime.  What's great is that they even remove waterproof mascara effectively!  That stuff never seems to want to come off, but with just one good swipe of the Simple Cleansing Facial Wipes, the mascara is long gone.
I've found myself using these wipes throughout the day too as a great standalone way to clean my face in a hurry.  For instance, if I've been outside playing with my daughter all day, working in the yard or coming home from a quick trip to the gym, the Simple Cleansing Facial Wipes are a great go-to product to keep your skin feeling clean and fresh when it starts to feel a tad on the icky and oily side.

My husband was all too happy to use the Simple Moisturizing Facial Wash and Replenishing Rich Moisturizer, for they did a great job of cleaning and moisturizing his skin without the irritation that he often gets from other products.
The Simple Moisturizing Facial Wash is 100% soap free and enriched with Pro-Vitamin B5 and Vitamin E for a soothing and nourishing clean.  The Replenishing Rich Moisturizer protects skin for a full 12 hours and also contains Pro-Vitamin B5 as well as three other skin loving nutrients - glycerin, bisabolol and allantoin.
The three Simple products I received are just the first three in a series of wonderful skin care items made especially for sensitive skin.  Here are a few others you can look forward to seeing on your next shopping trip to H-E-B:
Revitalizing Eye Roll-on
Smoothing Facial Scrub
Exfoliating Wipes
Eye Make-Up Remover
Refreshing Facial Wash Gel
Soothing Facial Toner
Hydrating Light Moisturizer
Soothing Eye Balm
Vital Vitamin Night Cream
Vital Vitamin Day Cream SPF 15
Of course, one of the best features of the Simple skin care line from H-E-B is how budget-friendly these items are.  You can conveniently pick them up while you do your grocery shopping and the price for all three is typically what I pay for at least one product.  Now that's a beauty bargain!
Disclosure: I received the three Simple skin care products and mesh travel bag shown above from H-E-B in order to facilitate my review. No other compensation was received. This product review is based on my own personal experiences with this item and is completely honest and objective.
I'm a former 7th grade Science teacher turned stay-at-home mom that lives in Houston, Texas. I am married to my college sweetheart and have a beautiful daughter named Riley, who definitely keeps me on my toes! I am also involved in starting a small business which would both manufacture and sell an invention that I've patented, called Toothpaste 2 Go. I love interacting with my readers and hope to learn as much about you as you learn about me!
Melissa @ Mommy Living the Life of Riley!