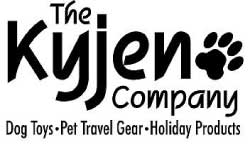 As any pet owner will tell you, a pet isn't just a lovable little four-legged critter running around your home, they're a real part of your family.  Because of that bond, pet owners often take their pets anywhere and everywhere they go:  to the park, on vacation or just out and about running errands.
Driving with your pet in the car can sometimes be dicey though, especially if they aren't contained in some manner.  For instance, when I go driving around town with my dog, Noel, she loves to sit by the rolled-down window and hang her head out.  The problem is, that once she actually tried to jump!
Thankfully, I grabbed her in time and no harm was done, but pet safety in the car is often overlooked, which can cause issues for both your pet and yourself.  The Kyjen Company has a whole host of unique and well-designed pet travel products which will make a ride in the car more enjoyable for everyone.  I recently had the chance to review the Outward Hound Pet Lookout Car Booster Seat.  Keep reading to learn more!
I reviewed the Outward Hound Pet Lookout Car Booster Seat (Medium) in Black from The Kyjen Company, which retails for $42.99.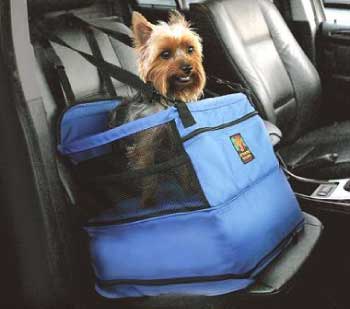 Noel's favorite vantage point while riding in the car is definitely by the window, but because she's a smaller terrier breed, she can't see out of the window very well.  This usually leads her to move to her next favorite riding spot in the car, my lap.  Now driving in the 4th largest city with a 20+ pound dog in your lap is not a good move either, for traffic here is crazy and requires all of my attention.  Being distracted by Noel lying in my lap is not safe for anyone.
Thankfully, there is an expertly designed solution to this problem known as the Pet Lookout Car Booster Seat from Outward Hound.  The Kyjen Company carries a wide variety of products which will make travelling with your pet more enjoyable and safer too.  I have to admit that I was thrilled to find a cushioned pet booster seat like this even existed, for I had never seen anything like it before.
The Kyjen Pet Lookout Car Booster Seat is a car seat with a safety collar strap designed specifically for small dogs.  This practical car booster seat is the ultimate solution which safely satisfies a dog's natural urge to look out the window while driving in automobiles.  It literally attaches in seconds to the passenger seat of most automobiles and is made for most small dogs weighing 30 pounds or less.  The Pet Lookout Car Booster Seat measures 16" h x 15.5" d x 15.5" w and has the following unique features:
Adjustable straps attach to car seat headrest and around seat.  Also allows for height adjustment so that your dog will have the perfect vantage point.
Storage pocket in front for keeping toys, treats and other essentials at the ready.
Inflatable bottom section boosts seat for shorter dogs.
Adjustable safety harness attaches to pet collar
Comfortable pad adds cushion and protects seat from pet hair.
I love how this cushioned pet booster seat from Kyjen finally allows Noel the perfect view out of the car window.  We tried installing it in the back seat across from Riley's car seat and they both seemed to enjoy having each other for company back there while still being able to look out the window.
I'm much more inclined to take Noel everywhere with me now, for I know that driving with her in the car is safe and secure, since the adjustable safety harness means that Noel will stay put in her booster seat.  If you'd like to include your furry family member in more car adventures with the rest of the clan, then I highly recommend using the Kyjen Pet Lookout Car Booster Seat from Outward Hound!
Disclosure:  I received the Outward Hound Pet Lookout Car Booster Seat from The Kyjen Company in order to facilitate my review. No other compensation was received. This product review is based on my own personal experiences with this item and is completely honest and objective.
I'm a former 7th grade Science teacher turned stay-at-home mom that lives in Houston, Texas. I am married to my college sweetheart and have a beautiful daughter named Riley, who definitely keeps me on my toes! I am also involved in starting a small business which would both manufacture and sell an invention that I've patented, called Toothpaste 2 Go. I love interacting with my readers and hope to learn as much about you as you learn about me!
Melissa @ Mommy Living the Life of Riley!