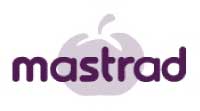 Getting children (and adults) to steer away from unhealthy, fried snacks can oftentimes be difficult.  They're so convenient and so tasty, but at what cost?  A bag of name brand potato chips is not cheap, either to your wallet or to your overall health.  Many chips are highly processed, containing dyes, saturated fats and other unhealthy ingredients.
Wouldn't it be great if you could provide a nutritious, delicious and healthy snack to your family for just a fraction of the cost?  Well, now, thanks to the Mastrad TopChips Kit, you can!  Keep reading to learn more!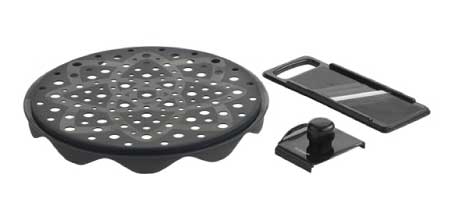 Easy as one, two, three, the TopChips Chips Maker instantly cooks great-tasting and fat-free chips with the simple use of a microwave.  Included in the 2-piece set are a mini-mandolin, a grater that makes perfectly cut slices every time, and a 100% nonstick silicone tray, which evenly cooks with a ventilated surface and prevents the added fat that comes from frying or baking.
Once prepared, slices can be cooked in the microwave for just three to five minutes (depending on microwave power), sprinkled with desired seasonings and voilà, a gourmet treat is ready!  The Mastrad TopChips Chips Maker can be used with most root vegetables and fruits, offering an array of sweet and salty snacks such as apple chips, carrot chips and, of course, potato chips.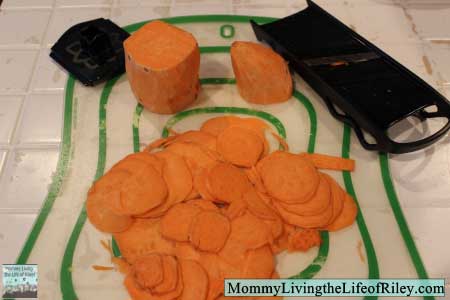 Since both my husband and my daughter are crazy about sweet potatoes, I decided to make some healthy sweet potato chips sprinkled with just a dash of onion salt.  First, I needed to wash and peel the sweet potato, then I chopped it into thirds so that I could use the mandolin slicer more easily.  As you can see from the picture above, just 1/3 of a sweet potato makes a lot of chips!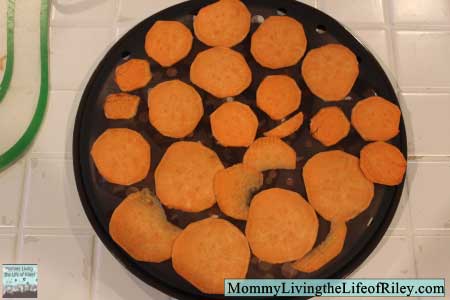 Next, I arranged the sweet potato slices on the TopChips Chips Maker tray, making sure that none of the slices overlapped.  Then, it was time to pop these babies in the microwave while I continued to slice up the remaining portions of sweet potato.  I tried the first batch on 3 minutes, and although the chips were yummy, they were still a tad undercooked.  But once, I kicked it up to 3 and a half minutes, the sweet potato chips were just right.  Slightly crispy and cooked all the way through.
Then, I sprinkled the healthy treats with just a little onion salt and gave them to my daughter and husband.  Michael loved them right away and was surprised at how tasty these treats turned out to be.  Even Riley, who's known for being a very picky eater, scarfed them down until the plate was clean.  I was thrilled!  The TopChips Chips Maker was easy to use, easy to clean and made delicious treats which cost much less than a bag of potato chips.  What's more, I can make apple chips sprinkled with cinnamon, carrot chips, pear chips, etc. for a quick and healthy snack anytime!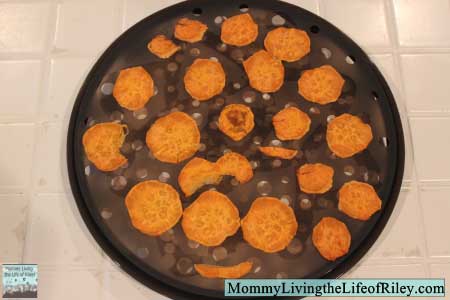 With the TopChips Chips Maker, you can also make your chips as crunchy as you'd like.  My husband wanted his sweet potato chips to really crunch and so he cooked a batch on 4 minutes and they came out very crunchy, which he loved.  Once you're finished, just pop the pieces in the dishwasher and you're done!
My only recommendation for using the TopChips Chips Maker is to buy multiple trays so that you can cook a larger batch at one time.  Taking 3-4 minutes to cook just one tray of chips is quite tedious and the Mastrad TopChips Chips Maker is designed to stack up to three trays tall in your microwave.  I plan on purchasing two more trays right away so that I can make these healthy snacks quickly and easily!
Additional Products from Mastrad:
Disclosure:  I received the TopChips Kit from Mastrad in order to facilitate my review. No other compensation was received. This product review is based on my own personal experiences with this item and is completely honest and objective.
I'm a former 7th grade Science teacher turned stay-at-home mom that lives in Houston, Texas. I am married to my college sweetheart and have a beautiful daughter named Riley, who definitely keeps me on my toes! I am also involved in starting a small business which would both manufacture and sell an invention that I've patented, called Toothpaste 2 Go. I love interacting with my readers and hope to learn as much about you as you learn about me!
Melissa @ Mommy Living the Life of Riley!