R. Riveter is a company born out of a sense of military community. It was founded by two military spouses who wanted to capture the pride and passion that gives their community a unique identity. Their handbags are inspired by a unique lifestyle that brings both challenges and opportunities.
Using up-cycled military materials, R. Riveter's handbags bring together elegance and history in a product entirely made by hand.  With classic simplicity, rugged design, and modern styling, their military inspired handbags fit any occasion.  Keep reading to learn more!
I reviewed the Mrs. Merrill Brown/Black Bagfrom R. Riveter, which retails for $85.00.
Receive 10% OFF your entire purchase with coupon code "RILEY10"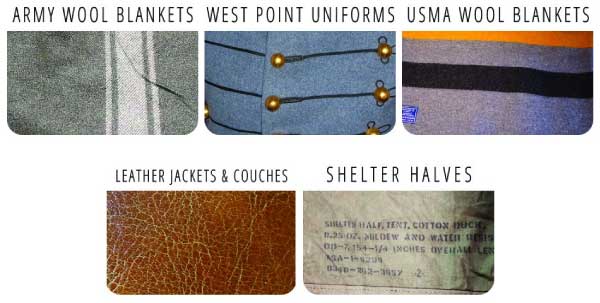 It is the mission at R. Riveter to inspire pride and patriotism into the hearts of each customer.  They delight in the fact that they are completely "homegrown" and produce high quality, well crafted items.  Their collection of handbags will build the foundation of a company dedicated to serving the spouses of our service members.
They are inspired by the challenges of our day and innovations that evolve as a result. Old military materials like duffle bags, wool blankets, and shelter halves are up-cycled with a modern aesthetic producing a kind of character that is totally unique and full of history.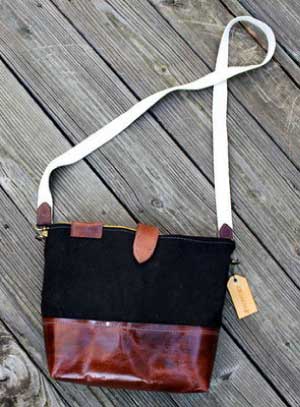 While I completely support and admire the business began by these two military spouses, unfortunately I didn't share the same enthusiasm about the Mrs. Merrill handbag I received.  I did appreciate the up-cycled military materials used to create each piece by hand and it was very neat to look inside the bag to see the stitched-in tag that shows exactly when and where this item was created.
Although I was to receive the Mrs. Merrill brown/black bag shown at right, I received a bag instead with a black leather bottom and clasp and a brown canvas body.  The hand-dyed leather kept rubbing black off on my hands every time I opened or closed the latch and even after opening and closing the bag well over 20 times, there would always be streaks of black left behind.
The latch itself was sewn well off-center on one side which made it close rather crookedly and there were many loose threads which, in my opinion, made the handbag appear to be of a lesser quality.
It would be unfair though to make a generalized statement about an entire company's product line based on one particular bag, especially when it comes to something as individualized and personal in taste as that of a handbag.  Take my opinion for what it's worth, because yours may be drastically different.
Disclosure: I received the Mrs. Merrill Brown/Black Bag from R. Riveter in order to facilitate my review. No other compensation was received. This product review is based on my own personal experiences with this item and is completely honest and objective.
I'm a former 7th grade Science teacher turned stay-at-home mom that lives in Houston, Texas. I am married to my college sweetheart and have a beautiful daughter named Riley, who definitely keeps me on my toes! I am also involved in starting a small business which would both manufacture and sell an invention that I've patented, called Toothpaste 2 Go. I love interacting with my readers and hope to learn as much about you as you learn about me!
Melissa @ Mommy Living the Life of Riley!