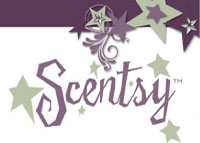 Babyproofing your home is one of the many things that a parent needs to do in order to ensure the safety of their children.  Having a baby-safe house can be a tad inconvenient at times when you have to climb over childproof gates or pry the electrical covers out of a socket every time you need to use it.
But of course, these steps are essential for our children's safety and not that big of a deal.  The one thing I miss though, is my ability to burn candles around the house.  I LOVE the way a great smelling candle's aroma permeates through the house and instantly lifts my mood.
Scentsy makes a wide variety of wonderfully SAFE products which provide all the benefits of a burning candle without any of the drawbacks.  Keep reading to learn whether or not Scentsy has replaced typical candles in our home.
Scentsy not only creates a host of yummy fragrances and beautiful warmers, they also create an opportunity for anyone interested in starting their own home business.  If you are looking for a part time or full time job, or maybe just a little extra cash, then starting a Scentsy business might just be the perfect prospect for you.
I was thrilled to discover that one of Mommy Living the Life of Riley's readers, Cassie Stevens, is an official Scentsy consultant and loves every minute of it!  If you are interested in finding out more about what Scentsy has to offer, then contact Cassie right away and she'll help you get started.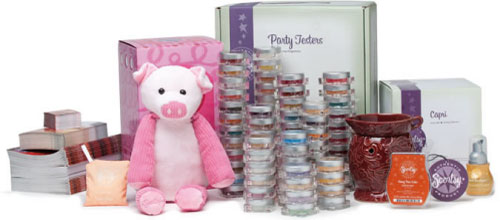 I have been wanting to try Scentsy for a while now because I thought it would be the perfect candle alternative in a home with an energetic toddler constantly running around.  Scentsy is completely safe for families with small children because their warmers gently melt the aromatic wax fragrance bars using a 25-watt light bulb.
The wax itself is only heated to a temperature slightly hotter than the human body's temperature, so even if the melted wax were to get directly on anyone's skin, there would be no possible way of being burned by it.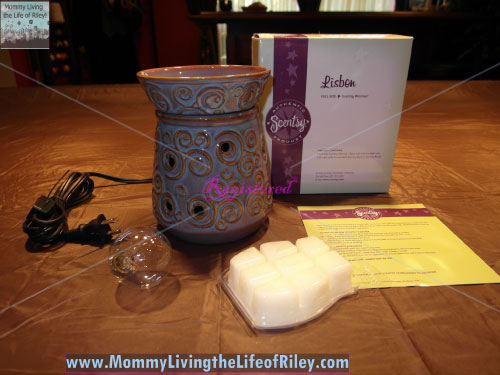 Cassie was generous enough to allow me to choose a full-size warmer from Scentsy's wide variety of styles and I found this to be extremely hard!  There are so many beautiful designs to select from including the Renaissance collection, Art Deco collection, Sports collection and even the college Campus collection.  I finally noticed myself coming back to the Lisbon warmer again and again, so I decided that this must be it!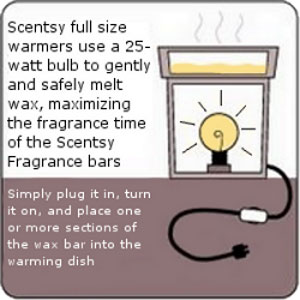 The Lisbon full-size warmer is a beautiful mix of ocean blues and earthy browns in a dramatic scrolling design.  Something about these colors together just screamed spring and summer and I was elated at how perfect it looked when I saw it for myself.  As you can see from the picture, all that is needed to operate a Scentsy warmer is an electrical source, a lightbulb and a selection of fragrance bars.
Within minutes, the Scentsy warmer had heated up and began melting the wax fragrance bars.  The beautiful smell of lush gardenia permeated quickly throughout our home and made me feel instantly relaxed and calmer.  The wax itself doesn't evaporate, so it can be used over and over again.
You know it's time to use more fragrance bars when you can no longer smell the ones you're melting.  To change the bars, simply heat the wax up completely and then pour it out directly into the garbage.  Don't worry...this is safe to do since the wax is only at human body temperature.  Wipe out the lid of the Scentsy warmer and put new fragrance bars in to melt.  How easy!
I also appreciated how Scentsy has helped virtually eliminate a potential fire hazard in my home as well as all of the smoke and soot that a traditional candle can put off.  Scentsy fragrance bars are also extremely affordable, costing only $5.00 per pack.  I am so happy to have finally discovered the wickless world of Scentsy!  If you would like to place an order or learn more about their business opportunities, make sure to ask Cassie.  She'll be glad to help!
Disclosure:  I received the Lisbon Full-Size Warmer and Lush Gardenia Bars from Scentsy Consultant Cassie Stevens in order to facilitate my review. No other compensation was received. This product review is based on my own personal experiences with this item and is completely honest and objective.
I'm a former 7th grade Science teacher turned stay-at-home mom that lives in Houston, Texas. I am married to my college sweetheart and have a beautiful daughter named Riley, who definitely keeps me on my toes! I am also involved in starting a small business which would both manufacture and sell an invention that I've patented, called Toothpaste 2 Go. I love interacting with my readers and hope to learn as much about you as you learn about me!
Melissa @ Mommy Living the Life of Riley!