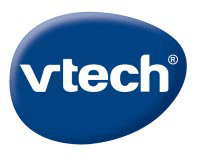 There are definitely two things I know Riley will want to do everyday.  One, she will certainly want to watch Elmo and friends on Sesame Street and two, she will want to play with her V.Reader.  Riley absolutely loves the Word Whacker video game as well as the software titles we downloaded onto her V.Reader's memory card (not included).
As many of you have read about in an earlier blog post of mine, V.Reader offers you SIX FREE downloadable titles once you register your V.Reader and download the free Learning Lodge Navigator software.  Both Riley and I have enjoyed these six additional interactive storybook downloads.
So, of course I was thrilled when VTech sent me a $20 gift card with which to purchase their premium storybook downloads...all centered around Elmo and Sesame Street!  Keep reading to learn more!
I reviewed the following premium Sesame Street storybook downloads from VTech, for use with the
VTech V.Reader
:
Listen to Your Fish
Watch Out for Banana Peels
Let's Go! With Elmo and Friends
My First Trip to the Farm
Purchasing and downloading the Sesame Street premium storybooks onto Riley's V.Reader using the gift card, couldn't have been easier.  First, simply log into the Learning Lodge Navigator program and click on "My Account" from the upper toolbar.  You'll notice that all of your information will pop up along with a small icon in the upper right corner which says "Redeem Gift Card".
That's where any gift card information you receive will be input.  Once your account has been credited, it's time to go shopping for some new interactive storybooks to download!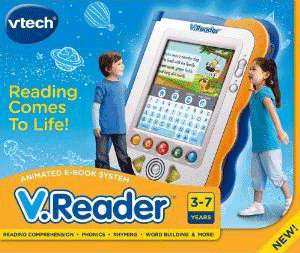 Next, enter the "Download Center" located in the upper toolbar.  There you will be given the choice to download either MobiGo or V.Reader titles.  Finally, you will be taken to the main catalog of available storybooks for download.  Now, you can select the premium bar to instantly see the four Sesame Street titles.  I was happy to discover that VTech was having a large sale on their downloadable books.  Because each of the Sesame Street titles were on sale for only $4.99, I could purchase all four of them with the $20 gift card!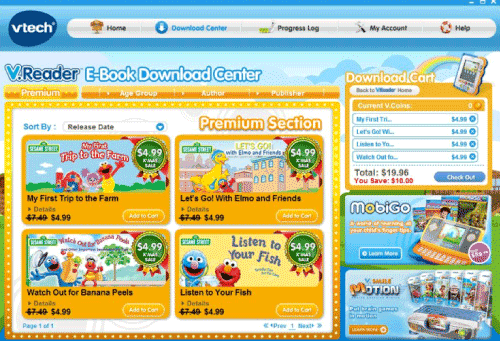 I added them to my cart and then connected Riley's V.Reader and turned it on.  After pressing the transfer button, the stories began downloading onto the memory card in Riley's V.Reader.  Now, they were ready to be viewed.  My husband was giving Riley a bath when the downloads finished, so I decided to browse these stories for myself while Riley was occupied.  I have to say that I was a tad disappointed in what I saw.
First, because these titles were deemed "Premium", I thought that they would be at least as good as the less expensive titles offered by V.Reader, but I didn't agree.  I thought the story lines weren't particularly interesting and "Watch Out for Banana Peels" seemed particularly boring.  I was a little surprised that these titles weren't animated, but there are many other storybooks that Riley has which aren't, so the lack of animation wasn't that big of a deal.
The part of each Sesame Street story that I couldn't believe, was how bad the voices were.  Riley loves the Bugsby series of stories offered by VTech and in these stories there are many different characters, all read by many different people.  Unfortunately, with the Sesame Street titles, ONE PERSON read for every single voice in the story.
Now, if you are a die-hard connoisseur of Sesame Street as I am, you will probably think these voices are extremely poor and rather laughable.  I couldn't believe that in a premium storybook line such as this, the actors voices and character impersonations were so terrible.
Finally, I was also disappointed that these titles weren't very interactive.  One of the things Riley loves about her V.Reader is how you can press so many "hotspots" on each story's page and get different noises, sounds, speech, etc.  You genuinely never know what is waiting on each page and she loves getting to "discover" the hidden items in each story.
In the Sesame Street titles, there was an average of 1-2 hotspots on each page, which is the least amount I've seen so far.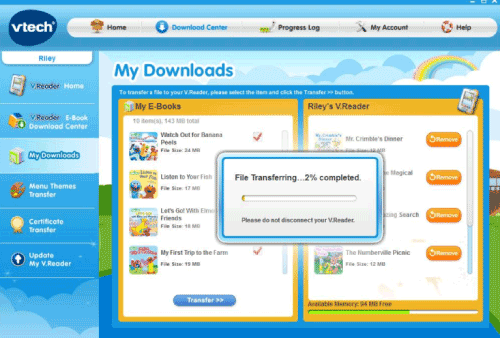 Then, Riley comes down from her bath and I show her the V.Reader with the new Sesame Street titles installed.  I was fully expecting her to be disappointed by all of the same things I was, but you know what?  SHE LOVED THEM!
Apparently, there is just something THAT cool about Elmo and Sesame Street on my daughter's favorite toy that totally negates the poor story lines, horrible voices and reduced interactivity.  Riley read these Sesame Street titles over and over again, so what do I know?  I guess not much when it comes to what children like!  :)
Great Children's Items from VTech:

Disclosure:  I received a Gift Card from VTech in order to facilitate my review. No other compensation was received. This product review is based on my own personal experiences with this item and is completely honest and objective.
I'm a former 7th grade Science teacher turned stay-at-home mom that lives in Houston, Texas. I am married to my college sweetheart and have a beautiful daughter named Riley, who definitely keeps me on my toes! I am also involved in starting a small business which would both manufacture and sell an invention that I've patented, called Toothpaste 2 Go. I love interacting with my readers and hope to learn as much about you as you learn about me!
Melissa @ Mommy Living the Life of Riley!