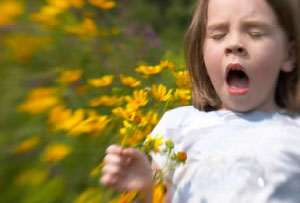 Nearly 1 in 5 Americans suffer from allergies and after this year's unusually mild winter, the dreaded allergy season arrived extra early, resulting in bothersome coughs and colds in allergy sufferers across the country.  Although a cough related to allergies may be relatively harmless, it can be very disruptive, causing sore throat, interrupted sleep and in some cases, trouble breathing.
How will you know if you have allergies or if you are getting sick? And what are the proper precautions when you start to experience symptoms?
Dr. Zak Zarbock, creator of Zarbee's, the #1 all natural, safe and effective cough alternative, shares his top five tips for identifying and treating coughs due to seasonal allergies – and how to tell when it's more than just hay fever.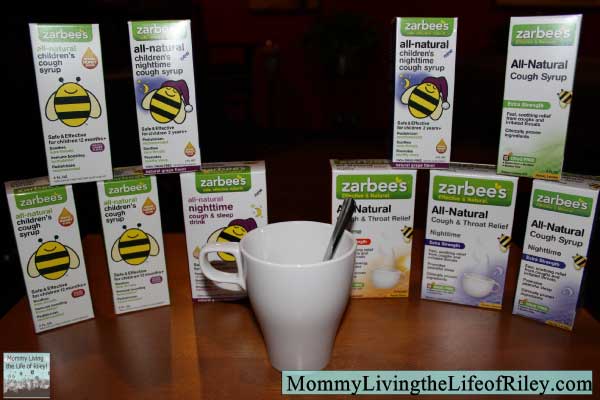 Know your symptoms
Allergies can have similar symptoms to the colds and coughs caused by viral or bacterial infections.  Symptoms of allergies typically include clear runny or stuffy nose, red, itchy eyes, sore throat and cough from drainage behind the nose.   Asthma may also be triggered by allergies, leading to a worsening cough, wheezing, and often breathing difficulty.  Symptoms of an infection may also include runny nose, congestion and cough, but unlike allergies, may be associated with fever, green or yellow nasal drainage, and general achiness.
Keep an eye on the calendar
Coughs that begin on or around the same time every year are often caused by allergies.  Seasonal allergy sufferers commonly react to pollen counts that are high from certain trees, grasses and weeds.  However in many instances, allergies may be a year-round affair for those who react to insects, dust mites, animals or mold spores.
A little prevention goes a long way
Reduce exposure to allergy triggers.  Simple things like showering or washing the hair before bed will help rinse pollen from the skin and hair.  Keep car and house windows closed during peak seasons.  Consider a dust filter mask when outdoors in high pollen conditions. Vacuum carpets and wash sheets and pillow cases on a regular basis.  And remember to frequently change furnace and air conditioning filters as this may be an important line of defense.
Treat SAFELY and effectively
Choose all natural remedies to treat coughs related to allergies.  Keep airways moist and clear of mucus with natural saline sprays and rinses.  Use antioxidant-rich honeys, like those found in Zarbee's Cough Syrup, as a proven remedy to calm coughs and soothe and coat sore throats.
If you do need a cough remedy to help soothe your little one's nagging cough, you definitely want to try Zarbee's all natural, honey-based medicine.  It's the #1 drug-free cough remedy for the entire family that's also recommended by over 40,000 pediatricians nationwide.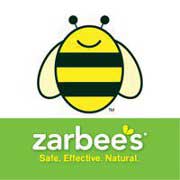 They have an original line of products which are appropriate for kids as young as 12 months old as well as a new extra-strength line which are best suited for children ages 12 years old and up.  These cough syrups and hot remedies safely calm coughs, sore throats, night coughing and hoarseness without the use of drugs or alcohol.  The secret is Zarbee's antioxidant-rich dark honeys, which clinical trials have shown to be the safest and most effective for relieving coughs.
Traditional drug-based cough syrups contain potentially dangerous and ineffective ingredients such as Dextromethorphan and alcohol that unnaturally suppress coughs and can be potentially harmful when mixed together or taken in excess.  Zarbee's, on the other hand, contains no drugs, dyes, alcohol or artificial preservatives and is gluten-free too.
Zarbee's cough syrups come in grape, cherry and honey lemon flavors and are available at all major retail stores.  So if you or your child develop a nagging cough or sore throat this season, be sure to ease the discomfort the all-natural way with Zarbee's!
Disclosure: I received samples from Zarbee's in order to facilitate my review. No other compensation was received. This product review is based on my own personal experiences with this item and is completely honest and objective.
I'm a former 7th grade Science teacher turned stay-at-home mom that lives in Houston, Texas. I am married to my college sweetheart and have a beautiful daughter named Riley, who definitely keeps me on my toes! I am also involved in starting a small business which would both manufacture and sell an invention that I've patented, called Toothpaste 2 Go. I love interacting with my readers and hope to learn as much about you as you learn about me!
Melissa @ Mommy Living the Life of Riley!