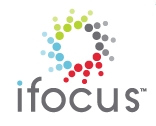 Are you frustrated by your children's love of video games?  Do they spend countless hours "wasting time" when there's so many other worthwhile activities they could be doing?  If you have a child ages 6 to 12 years old, then please listen up.
I recently came across a magnificent program that draws from science, technology, nutrition and exercise to create a fun and interactive way for your child to improve their focus and attention.  It's called ifocus and is a scientific approach to improving your child's cognitive skills and development.
So is it really possible to give your child an "educated" video game which will not only challenge them for a few months, but can actually continuously challenge them for years?  Keep reading to find out!
Receive 15% OFF your entire order with coupon code "rangers15".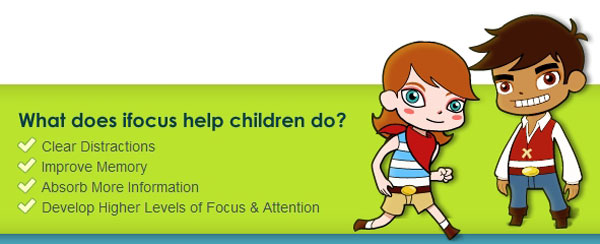 What better way to get your child's attention than with something he or she already loves?  The exciting ifocus Jungle Rangers computer game serves as a vehicle to teach your child cognitive brain exercises to improve their focus, attention, and memory.  The state-of-the-art video game animation and story line keeps kids interested and challenged while they are actually engaging in brain process stimulation.
The behavioral neuroscience behind the Jungle Rangers game is quite complicated, but the following video explains the concepts beautifully:  What's more, the Jungle Rangers game is actually self-adjusting in that it recognizes the skill level of the child playing and regulates itself to become easier or harder.  This is imperative and a feature that can't be overstated.  Now with ifocus, this video game will successfully challenge your child for a long period of time, instead of just a few weeks or months.
In as few as 12 hours of game play with Jungle Rangers, your child will show improved focus, memory, and attention. That's only 30 minutes a day for 4 weeks!  Scientific studies have shown that real changes begin to occur in the brain over time periods of 12 to 20 hours. Just like a bad habit that is formed over time, so too are good habits. The Jungle Rangers game helps your child develop good cognitive processing habits so that over time, the improvements are increasingly clear: Neurons that fire together, wire together.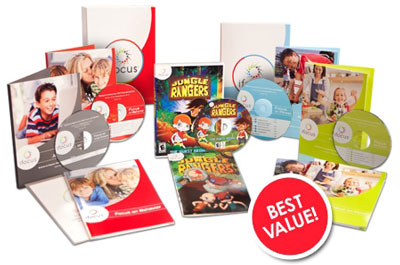 Of course, what really won me over to the ifocus Deluxe program is that it not only focuses on your child's cognitive development via the Jungle Rangers video game, but also includes exercise and nutritional components.  Dr. Michael Wendt, Ed.D teaches parents how to incorporate exercise into children's lives in a way that will actually improve your child's focus and attention, as well as how to use nutrition to help them become more academically competitive.
This truly is a well-thought out system, based on cutting-edge science, that will not only improve your child's overall health, it's designed to affect your entire family's health.  And although something like this might sound hard to put into place, the simple quick-start cards: 5 Ways in 5 Days to Help Your Child Improve Focus and Attention make it quick and easy to get the transformation underway.
Now while my own daughter is still a little too young to benefit from the Jungle Rangers computer game, I just can't wait to introduce her to it.  I feel confident that it will help sharpen her mental acumen and develop higher levels of concentration.  This newly acquired focus will no doubt help her learn more in school and perform better on exams.  The best part is, I don't believe she'll ever consciously realize that this process is occurring.  In her mind, she's simply having FUN!
If I was still in the teaching profession, I would have undoubtedly recommended this program to my principal because it is the perfect blend of technology, memory skills, focus development and fun that I know my students would have loved and that everyone would have benefited from.
Disclosure:  I received the ifocus Deluxe System in order to facilitate my review. No other compensation was received. This feature is based on my own personal experiences with this item and is completely honest and objective.
I'm a former 7th grade Science teacher turned stay-at-home mom that lives in Houston, Texas. I am married to my college sweetheart and have a beautiful daughter named Riley, who definitely keeps me on my toes! I am also involved in starting a small business which would both manufacture and sell an invention that I've patented, called Toothpaste 2 Go. I love interacting with my readers and hope to learn as much about you as you learn about me!
Melissa @ Mommy Living the Life of Riley!