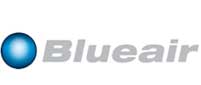 Breathing clean air is a health benefit that cannot be overstated.  There are so many studies linking our quality of life and even life expectancy to the cleanliness of the air we breathe.  For instance, Americans are living longer because the air they breathe is getting cleaner, a new study suggests.
The average drop in pollution seen across 51 metropolitan areas between 1980 and 2000 appears to have added nearly five more months to people's lives, according to a study published in The New England Journal of Medicine.
Residents of cities that did the best job cleaning up air pollution showed the biggest jump in life span; for example, Pittsburgh's clearer air meant people there could expect to live nearly 10 months longer.  If we can add months on to our average lifespan by cleaning up our outdoor air, just imagine the benefits that can be reaped from cleaning our indoor air.  Keep reading to learn more!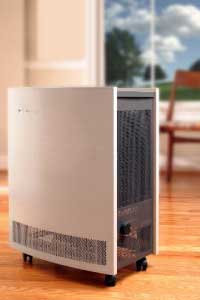 It's a well-known fact that the air we breathe INSIDE our homes is much more polluted than the the air outside.  This is why we typically become more sick during the colder months of the year...we're staying indoors more and are exposed to a higher concentration of germs and viruses inside.
During the spring and summer months, you may find that your allergies are out of control as well.  This is why creating a safe haven of clean air inside our homes is essential.  Wonder how clean the air in your area is?  Take this quiz to find out!
Blueair is a very special company focused on clean air and a clean environment.  They make a series of air purifiers that are designed for the different needs of every room in your house.  Their Swedish design means that their air purifiers are both visually appealing and extremely effective. In fact, their 650E model has a Clean Air Delivery Rate higher than can be measured by US standards.  Each unit is Energy Star Certified, 100% ozone free and features HepaSilent technology.
Looking for the very best air cleaning solution to fit every need in every room in your home and provide your family with the comfort of clean, healthy, air? Consider the Blueair Healthy Home Solution 1001! What is the Blueair Healthy Home Solution 1001? It is a package of six assorted Blueair units that will provide a 2500 square foot home with a pristine, healthy environment for everyone.
STAY IN TOUCH: Want to be in the loop? You can also check out Blueair on the following sites:
BLUEAIR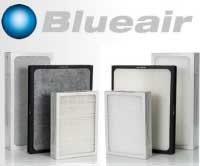 They also offer a whole home, in-line air purification system that pops right into your existing heater or air conditioner.  Blueair Central purifies 99% of large allergens like dust, pollen, and dander in minutes and 99% of bacteria, viruses, and mold in your whole house too - yet costs less than one freestanding room air cleaner.
If you're more budget conscious and looking to clean your home's air in just one or two rooms instead, Blueair offers a whole host of options to fit every size room and every size budget, including factory reconditioned air purifiers.  They offer plenty of tips, resources and suggestions to make sure they provide you with the perfect air cleaning solution for your home.
So if you'd like to breathe easier in your home and reap the many health benefits associated with cleaner air, then make sure to check out the many indoor air quality solutions from Blueair.
Disclosure: I received a promotional item from Blueair Inc. in order to thank me for my participation. No other compensation was received.  This review is based on my own personal experiences and is completely honest and objective.

I'm a former 7th grade Science teacher turned stay-at-home mom that lives in Houston, Texas. I am married to my college sweetheart and have a beautiful daughter named Riley, who definitely keeps me on my toes! I am also involved in starting a small business which would both manufacture and sell an invention that I've patented, called Toothpaste 2 Go. I love interacting with my readers and hope to learn as much about you as you learn about me!
Melissa @ Mommy Living the Life of Riley!