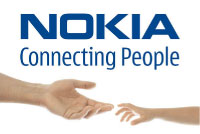 These days, I never leave home without my smartphone.  A few years ago, I would have considered my mobile phone a mere luxury, great for making convenient calls to my husband while at the grocery store or for making sure I have a backup alarm to the hotel's wakeup call.
A mobile phone has quickly become for most people, a personal assistant.  It's a place where you can schedule appointments, check the score of the basketball game, find the cheapest tank of gas in your area, keep track of to-do lists, connect with friends via social networking sites, snap a quick pic of something funny on your way to work, and oh yeah...still make phone calls.
I must admit that I've become quite addicted to all the bells and whistles of the latest smartphones on the market, so when I learned of the brand new Nokia Lumia 900, the inner tech geek in me started drooling!  :dork: Thankfully, the folks at Nokia allowed me to indulge my nerdy side and review their amazing smartphone.  Keep reading to learn more!
I reviewed the Lumia 900 Windows Smartphone from Nokia, which retails for $49.99 at AT&T.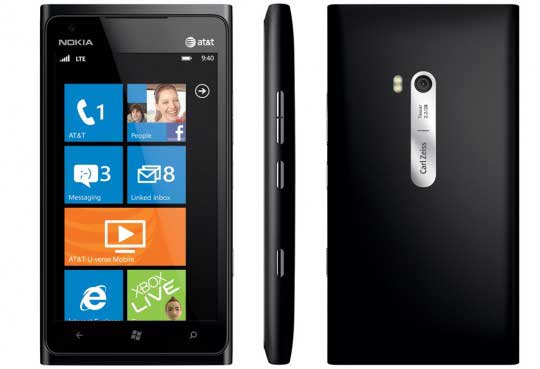 The AT&T Nokia Lumia 900 smartphone has a wide variety of features that keep you in touch with loved ones and thoroughly entertained all at the same time. This nifty smartphone allows you to easily make phone calls, send text messages, and view apps on its huge 4.3-inch touchscreen.  You'll be amazed at how quickly your phone connects as it sports 4G technology and Wi-Fi connectivity.
Update your social networking account or simply browse some websites by accessing any available network. The Nokia Lumia 900 with Windows automatically streamlines the people, places and things in your life that matter most, so you can experience the everyday without ever missing a thing.  It elegantly wraps your entire social life up in a single device, where all of your friends and their activities exist in one live stream and you can connect, comment and retweet without ever opening a separate app.
I was impressed with the Nokia Lumia 900 right from the start, for it has a host of wonderful features.  Just look at a few of the ways this little guy can make your life much easier: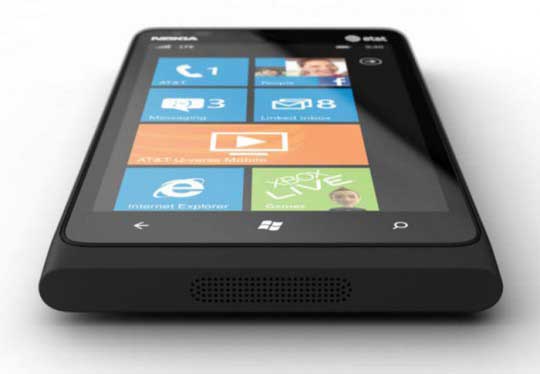 Ultra-fast 4G connectivity via AT&T's HSPA+ network (with enhanced backhaul).
Wireless-N Wi-Fi networking (802.11b/g/n) for accessing home and corporate networks as well as hotspots while on the go.
AT&T Mobile Hotspot capable enabling you to connect multiple devices--from tablets to gaming devices--to the phone's 3G/4G cellular connection via Wi-Fi.
Onboard GPS for navigation and location services
1.4 GHz Qualcomm single-core processor speeds up everything--from playing games to watching shows to opening files from work.
4.3-inch ClearBlack AMOLED capacitive touchscreen (480 x 800 pixels)
MicroUSB port
8-megapixel rear camera (2448 x 3264 pixels) with touch-focus, dual LED flash, Carl Zeiss optics, geotagging, 3x zoom
HD 720p video recording
1-megapixel front camera for video chats and self portraits.
16 GB internal memory and available SkyDrive cloud storage
512 MB of RAM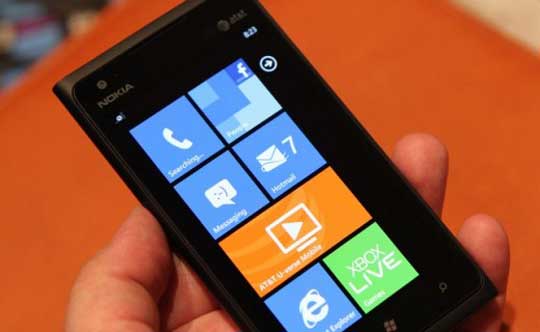 Because the Nokia Lumia 900 is powered by Windows Phone 7.5 Mango, you can also look forward to experiencing the following features:
Multitasking. Now you can keep your place in a game while reading e-mail or listen to music apps while texting. Many apps can run in the background, so you don't need to shut one down to use another--plus you can switch between open apps in a flash.
Improved Live Tiles. The Live Tiles on Start dish up more (and quicker) updates on your apps, and they're also a whole lot of fun--the Pictures Tile animates with a slideshow of your favorite snapshots and Group Tiles flash your friends' latest updates.
Threads. Start with a text, and finish in Facebook or Messenger chat (or vice versa). The whole conversation stays in one thread, and all it takes to switch back and forth is a tap.
Send a text with your voice. With Speech, you can text, search the web, and lots more, totally hands- (and sometimes eyes-) free. Your phone can even read you an incoming text, and then you can use Speech to dictate and send your reply.
Local Scout. Powered by Bing, Local Scout teams up search and mapping to show you nearby restaurants, shopping, and activities in a single tap.
Driving directions. Your Windows Phone can get you where you're going by showing you on the map or giving you directions from where you are.
More social networks. Twitter and LinkedIn are now built into Windows Phone, so practically everything you do on your social networks is a tap away. Windows 7.5 also includes new ways to filter all those new contacts and their social updates.
Persistent camera settings. Now if you change camera settings--for instance, photo resolution, brightness, or another option your phone manufacturer might have included--you can save them for the next time you use the camera.
History view. Contact cards now show the history of your recent calls, e-mails, texts, and chats with the person. Just tap in the list to return the call or go to the thread.
Visual voice-mail. See your voice-mails in a list, then listen to them on your phone.
Sync with SkyDrive. You can sync your Office docs between SkyDrive and your phone, so you can edit them on your phone now, then edit some more on your computer later.
The Nokia Lumia 900 is so simple to operate and with the super large touchscreen, it's so easy to see as well.  I love how they've created a true social networking hub within my phone so that I no longer have to go back and forth between Twitter, Facebook, etc.  Now, I can communicate with my friends and family in a quick, easy and logical way in much less time, without missing a beat.
What really impressed me about this smartphone is the amazing 8-megapixel rear camera.  I've never been a fan of taking pictures with my cell phone for they always tend to come out blurry and grainy.  But the digital camera on the Nokia Lumia 900 is fabulous!  It's so simple to use, with a small button on the right hand side of the phone, and the images it delivered were crisp and clear.  Just look at both an indoor and outdoor photo I took using the Lumia 900.
Also, this digital camera is much more user-friendly than any other I've owned before, because it saves the settings I pick out for it without having to redo them every time I go back to that function to take another picture.  I fell in love with this feature while at the park with my daughter.  I could easily program the camera settings, snap a few pics, answer a phone call or check my email and then go right back to the camera again for more pics.  All of my day-to-day tasks are much faster and more convenient now with the Nokia Lumia 900.
If that wasn't cool enough, this phone also comes equipped with a 1-megapixel front camera!  Now you can Skype or Tango seamlessly using the front camera on your smartphone.  This feature is going to get some heavy use when I go away for four days to BlogHer '12 in NYC.  I love that my family will be able to call me and I can then instantly visit them "in person" for a more intimate conversation.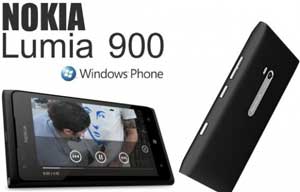 By the way, I also use this feature quite often as a built-in mirror.  No longer do I have to worry about having something in my teeth or applying my lipstick crookedly because the front camera on my Nokia Lumia 900 keeps me looking good!  :awe:
The Nokia Lumia 900 is blazing fast with a highly responsive touchscreen.  I was immediately impressed with how easily I could scroll, stop and select options using the Lumia.  The only thing I've ever used with a screen this quick, accurate and responsive is the Apple iPhone.
The Nokia also offered crystal clear sound on every phone call I made and I have yet to experience a dropped call, even when using it in the exact same places I would get dropped calls on my previous cell phone.
The only criticism I have of the Lumia 900 has to do with the call volume.  Even though I have the sound cranked all the way up, it's still hard to hear the person on the other line.  I don't understand why this is, since I've never experienced this issue with any other cell phone I've owned before, but I find myself having to put folks on speakerphone much more often than I'd like to, just so that I can hear them better.
Other than that, I couldn't be any more enamored with the Nokia Lumia 900 Windows Smartphone.  It's the one personal assistant I can't ever see myself being without!
What are the features that you absolutely MUST have in a mobile phone?
Disclosure:  I received the Lumia 900 Windows Smartphone in Black from Nokia in order to facilitate my review. No other compensation was received. This product review is based on my own personal experiences with this item and is completely honest and objective.
I'm a former 7th grade Science teacher turned stay-at-home mom that lives in Houston, Texas. I am married to my college sweetheart and have a beautiful daughter named Riley, who definitely keeps me on my toes! I am also involved in starting a small business which would both manufacture and sell an invention that I've patented, called Toothpaste 2 Go. I love interacting with my readers and hope to learn as much about you as you learn about me!
Melissa @ Mommy Living the Life of Riley!