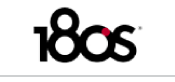 Here in Texas, winter is finally in full swing and it seems that this season is already shaping up to be an especially cold one!  Around our house, we've started getting out all of our cold weather gear, such as thick jackets, earmuffs, hats and gloves.  180s is a company that has been creating fashionable, yet inventive, winter accessories for years.
As a matter of fact, they were the originators of the behind-the-head ear warmers in 1995.  Their goal is to create smart, stylish winter wear that can literally be worn anywhere, be it the mountains or the city streets.  I had the wonderful opportunity to review their down ear warmers as well as two sets of Tec Touch women's gloves.  Keep reading to find out more!
I reviewed the following products from 180s:
Down Ear Warmers, which retail for $30.00.
Women's Tec Touch Urban Gloves in Black, which retail for $40.00.
Women's Tec Touch Metro Gloves in Palomino, which retail for $40.00.
Receive 25% OFF Ear Warmers and Gloves PLUS FREE SHIPPING with coupon code "SAVE25"
Keeping your extremities warm when the outside temperature starts to drop is essential for staying comfortable.  This includes making sure that your head, ears, hands and feet are properly protected from the cold.  180s actually created the first behind-the-head ear warmers, which look stylish and will keep your ears from turning painfully red from the wind and the cold.  As a matter of fact, 180s even constructed their ear warmers with a down filled shell and encased them with 100% Polyester Active Insulation, so as to keep your ears toasty even if you are flying down the ski slopes.
They are easily adjustable and even collapse when not in use so that they store easily in your purse or coat pocket.  Of course, these ear warmers are also very fashionable for they wrap behind your head and come in a variety of colors, such as the holiday colors shown above.  Because they wrap behind your head, it is also possible to easily pair them with a hat and glasses.  As a woman, I really appreciate how behind-the-head ear warmers won't mess up your hairstyle and your hair will stay perfectly coiffed, unlike with traditional earmuffs.
Personally, I had some trouble keeping them on my head.  I noticed that whenever I kept my head still, they felt nice on my ears and warmed them up rather well.  But, whenever I turned my head back and forth or looked up and down, I was soon needing to adjust the ear warmers on my ears again, for they kept wanting to slide off behind me.
I thought that maybe I didn't have them on tight enough, but it seems that the tighter I adjusted them, the worse they wanted to slide.  I tried loosening them up some, but noticed that I didn't have a lot of room in the adjustable band to make them much larger.  These are a great idea as well as very stylish and practical, but I have to admit that I didn't like the way they fit on my head.
The 180s Tec Touch women's gloves, on the other hand, were absolutely phenomenal!  These gloves are extremely unique and versatile for they allow you to easily control your touchscreen devices without having to remove your gloves.  WHAT A GREAT IDEA!  I can't tell you how many times I have been outside and needed to answer my phone or make a phone call only to discover that my large, clumsily gloved fingers just didn't have the accuracy to use my touchscreen device properly.
I then had to remove my glove, try not to drop it, and then quickly use my iPhone, iPod, etc. before my fingers froze off.  Now, 180s has forever eliminated that inconvenience with their Tec Touch line of gloves.  I reviewed the women's Tec Touch Urban style gloves in black which had a host of features perfect for moms on the go.  Now you can use your touchscreen devices comfortably, no matter the outside temperature!
Tec Touch™ pods on the index finger and thumb allow you to operate your iPod®, iPhone® or other touch screen device without removing your gloves.
Features a warm and stylish soft shell construction.
Synthetic palm is highly durable and provides superior tactile sensation.
Elastic wrist guards trap heat and prevent cold air from entering the gloves.
Silicon patches on the thumb and index fingers aid in dexterity and gripping power.
100% Polyester Thermolite® Active insulation.
The 180s Tec Touch Metro style gloves in palomino were also beautiful and stylish.  These gloves were constructed of versatile faux suede and felt wonderfully soft to the touch.
Tec Touch™ pods on the index finger and thumb allow you to operate your iPod®, iPhone® or other touch screen device without removing your gloves.
Features a smooth faux suede body and a soft and supple leather palm.
Highly versatile, with a look that can be dressed up or dressed down.
Durable leather palm provides great gripping ability.
Elastic wrist guards trap heat and prevent cold air from entering the gloves.
I thought both of these pairs of Tec Touch gloves were extremely stylish and looked great with every coat and jacket I owned.  They also fit my hand like a glove (pun intended :)) and felt like they were tailor-made just for me!  I also loved how warm my hands stayed in these gloves and both pairs provided excellent gripping ability too.
I can't speak any higher of the 180s Tec Touch gloves and recommend them to any busy mom on the go this winter.  Now you can multitask to your heart's content, while keeping your fingers nice and warm the entire time!
Additional Cold Weather Gear from 180s:
What favorite winter gear do you have that you simply can't live without?
Disclosure:  I received the Down Ear Warmers and Tec Touch Women's Gloves from 180s in order to facilitate my review. No other compensation was received. This product review is based on my own personal experiences with this item and is completely honest and objective.
I'm a former 7th grade Science teacher turned stay-at-home mom that lives in Houston, Texas. I am married to my college sweetheart and have a beautiful daughter named Riley, who definitely keeps me on my toes! I am also involved in starting a small business which would both manufacture and sell an invention that I've patented, called Toothpaste 2 Go. I love interacting with my readers and hope to learn as much about you as you learn about me!
Melissa @ Mommy Living the Life of Riley!