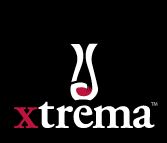 How many hours do we spend in the kitchen trying to fix our family a tasty meal?  Now, how many hours do you spend trying to clean yucky stuck-on goop from your cookware?  Probably WAY TOO MANY!  I have to admit that I am extremely lazy when it comes to cooking sometimes, because the effort and clean-up time far exceeds the time actually spent enjoying the meal you prepared!
Personally, I love my non-stick cookware, but I also love my dishwasher too...why then, has fate kept them apart from each other?  Well, it seems that someone has finally answered my cries because Ceramcor has created the Xtrema line of ceramic cookware.  It's nonstick AND dishwasher friendly, and even so much more!
I was sent the Ceramcor Xtrema 10" Skillet Braiser with Lid and 2 Red Pot Holders.  This item is no longer for sale on the Ceramcor website, but I believe it retailed for $99.00.
This cookware is definitely heavy duty!  My first impression of it when I removed it from its packaging was, "Wow, this pan is thick and heavy!"  The black ceramic looks very sleek and the weight of it reminds me of a cast-iron skillet, though it's probably not THAT heavy!  I was totally impressed though, with all of the benefits associated with using Xtrema cookware.
First of all, you can't scratch this stuff...EVER!  I have some pretty high quality cookware from All-Clad and Calphalon that is both stainless steel and nonstick, and let me tell you, those pans can definitely be scratched!  As a matter of fact, my nonstick pans are so delicate that you can't even put them in the dishwasher for fear of removing or damaging the nonstick coating.  Xtrema cookware is different.  You can actually clean these pans with STEEL WOOL and COMET and they won't scratch!  How much harsher can you get?
The other thing that I really liked about Xtrema cookware is that it is completely nonstick, yet you don't have to wash it by hand.  You can put this nonstick pan right in the dishwasher...and in the microwave, and in the freezer, the broiler and even on your barbecue grill!  I can't get over the versatility of this pan.  There's absolutely nothing this pan can't stand up to!
Probably the most important feature of Xtrema cookware is that because it doesn't use a nonstick coating of any kind, you won't ever have to worry about chemicals or other metals leaching into your food.  I've always been told that if you use plastic in the microwave or teflon-coated cookware on the stove, that harmful chemicals are also being released into your food.  It's really reassuring to know that no matter where I use the Xtrema cookware, the only thing my family will be eating is the FOOD I've prepared and nothing else!
All of these features sound a little too good to be true, so I decided to put my Xtrema cookware to the ultimate test!  This pan claims to be nonstick, so what is the worst thing I could cook to see just how nonstick it really is?  SCRAMBLED EGGS...with NO BUTTER OR OIL!  Ooh, now we all know this is a real killer!  Check out the pictures above to see my scrambled eggs experiment in action.
As you can see from the first three pictures, as the eggs are cooking, they are starting to stick to the pan a little.  I really wasn't surprised because as I told you, I used absolutely no butter or oil at all.  There is nothing in this pan but egg.  In the third picture, you can see what was left behind once the eggs were removed.
Although the bottom is coated, the eggs didn't really stick to the pan because it was very easy for me to scratch the bottom clean with my spatula (look at the middle of the pan).  Now, this was a job a little too tough for my dishwasher, but after some dish soap and scrubbing with a bristle brush, the pan came completely clean...good as new!  If baked on egg will come off, I believe that NOTHING will stick to your Xtrema cookware and that it will always look this good!
The one thing I also noticed when cooking with the Xtrema cookware is that the pan seemed to get hot fast and actually retained its heat once I took it off the stove.  This means that you can cook your food faster and then once you're finished, the food will actually stay warmer longer.  Now that I know this feature, I believe I will be serving the food directly from the Xtrema pans while bringing them right to the table!
Disclosure:  I received the Xtrema 10" Ceramic Skillet Braiser with Lid and 2 Red Pot Holders from Ceramcor in order to facilitate my review. No other compensation was received. This product review is based on my own personal experiences with this item and is completely honest and objective.
I'm a former 7th grade Science teacher turned stay-at-home mom that lives in Houston, Texas. I am married to my college sweetheart and have a beautiful daughter named Riley, who definitely keeps me on my toes! I am also involved in starting a small business which would both manufacture and sell an invention that I've patented, called Toothpaste 2 Go. I love interacting with my readers and hope to learn as much about you as you learn about me!
Melissa @ Mommy Living the Life of Riley!