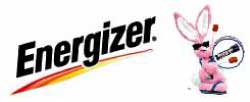 An emergency can strike any time, any where.  Do you think you're truly prepared if all of a sudden you were without power for an extended period of time?  A few years ago when Hurricane Ike hit the Houston area, I found out just how crazy things can get when you're in the 4th largest city in the country and everyone is trying to get all of the necessary survival items at the last minute.
Now picture me 8 months pregnant on top of that!  I'm happy to say that we made it through that catastrophe relatively unscathed, but not everyone was so lucky or so prepared.  Things like flashlights, batteries, radios, etc. are a high commodity in an emergency.  Keeping you safe and prepared in the event of just such an emergency is what Energizer is trying to do with their new campaign, Keep Safe. Keep Going.
The Keep Safe. Keep Going. emergency preparedness pack that I was sent is estimated to cost about $70.
What to Include in Your Emergency Power Kit
Battery-powered radio or crank radio, to keep your family apprised of current weather-related news.
Plenty of extra batteries. Energizer® Ultimate Lithium and Energizer® MAX® batteries (AA, AAA, C, D and 9-volt) provide long-lasting power before, during and after the storm. Lithium batteries have a long storage life, perform well in extreme temperatures and are perfect for use in LED flashlights and other high-tech devices, while Energizer® MAX® batteries are an ideal power source for standard flashlights and lanterns.
Flashlight for every member of the family. Use flashlights instead of candles when the power goes out. Energizer® Weatheready™ lights feature long-lasting LED technology. With versatile flashlights and area lights, the Weatheready™line is designed to keep your family out of the dark.
Battery-powered cell phone charger, to help keep the lines of communication open. Energizer Energi To Go® power packs help keep cell phones charged.
Extra specialty batteries. Your health is your most important asset.  Specialty batteries power critical health devices like hearing aids and blood glucose and blood pressure monitors.
"An emergency power kit can offer peace of mind to families caught in spring storms," said Jim Olsen, Vice President of Marketing for Energizer North America.  "Through the Energizer Keep Safe. Keep Going® program, we are reminding families to stay prepared for blackouts by preparing their own back-up power kits so they are ready for power outages during whatever type of severe weather situations that may head their way."
In addition to back-up power, it is important to gather additional emergency supplies such as water and nonperishable food and to be sure to have copies of important documents such as medical records and insurance papers.  For a complete list of tips for preparing for storms and important home fire safety tips, visit www.energizer.com/preparedness.
In order to facilitate my product review, I was sent an Energizer Keep Safe. Keep Going. emergency preparedness kit.  This kit included the following:
Energizer Weather Ready 2 LED Flashlight
Energizer Energi to Go XP600 Power Pack
(4) AA Energizer Ultimate Lithium Batteries
(4) C Energizer Max Batteries
(8) AA Energizer Max Batteries
Compact Battery-Operated Radio
Red Nylon Energizer Backpack
(1) Wet Ones Antibacterial Wipe
The first thing that impressed me about the Keep Safe. Keep Going. pack was that Energizer actually tried to make it an emergency PACK...one location where you could store your safety items and grab it in a hurry when you needed it.  The backpack they sent was bright red and could easily be hung by the straps on the back of a closet door (which is where mine is currently residing).
The flashlight's beam was very bright and worked well with its 2 LED bulbs.  It also had a couple of neat features that I've never seen before.  There was a safety checklist printed right on the barrel of the flashlight, as well as an alert whistle built into the hand strap.
The Energizer's Energi to Go XP600 Power Pack was especially impressive.  It came with its own black carrying pouch and included every adapter there could possibly be to fit a wide range of electronic devices, including cell phones.  One of the things that left an impression on me when we were hit so hard by Hurricane Ike, was how much we truly do rely on our cell phones.  I know that my family hasn't had a land line telephone in over six years.
I remember that there were plenty of businesses with power in the Houston area that had set up designated "free charging" stations so that people could try to get in contact with loved ones, insurance companies, employers, etc.  This Energi to Go device is great because it is rechargeable and will last for up to 3 hours of talk time.
The extra batteries were a terrific bonus, especially the AA ultimate lithium ones which last 8x longer than traditional batteries.
The one part of the Energizer emergency kit that seemed a little suspect to me was the compact radio they provided.  I liked how the speakers folded along the side of the radio, but the plastic casing was very flimsy and seemed pretty cheap.  The buttons are spray painted silver and they don't really stay in place, but kind of slide around and honestly look like they might break.
I put the batteries in, expecting this radio not to work, and found that the batteries were confusing to actually install too.  I looked the radio over and over before I finally found the directions as to which way they should be put in.  I tried the radio out and was very surprised at how good of reception I received in the house.  The overall radio seemed very flimsy and cheap, but I must say that it did the job and worked very well.
I liked the red backpack which is a great place to store all of your emergency essentials.  I loved the variety of batteries that was included, especially the lithium batteries and the multitude of AA batteries they sent.  The flashlight was extremely unique with its emergency whistle and safety checklist.  Also, the 2 LED light bulbs put off a good deal of bright light, making this flashlight essential to an emergency preparedness pack.
I really liked the Energi to Go portable battery which would guarantee 3 hours of talk time on a typical cell phone.  I had never seen one of these before and the fact that it was also rechargeable makes it a great thing to keep in your car, purse, etc. in case you might need a spare battery for your cell phone.  Finally, I thought that the Energizer Emergency Preparedness website was really well done and had a plethora of information to help you prepare for any emergency.  It even tailors its information based on your home address that you can insert upon entering the site.
I think the radio is the only part of this pack that doesn't  appear to be able to withstand an emergency.  The other components of this kit seemed very durable and sturdy, but the radio's plastic left me wondering how long it will actually work.  Even though the radio did work perfectly when I used it, I think Energizer could make this emergency pack exceptional if they provided a better made radio.
No one should wait until the last minute to have standard survival supplies at the ready.  I am glad that Energizer is taking it upon themselves to heighten awareness of how we all need to be ready at any time for an impending disaster.  I think this is an excellent kit and that their emergency preparedness website is extremely useful and a great resource for your family.  I give this product 4 out of 5 stars.
Disclosure:  I received the Keep Safe. Keep Going Emergency Power Kit from Energizer in order to facilitate my review. No other compensation was received. This product review is based on my own personal experiences with this item and is completely honest and objective.
I'm a former 7th grade Science teacher turned stay-at-home mom that lives in Houston, Texas. I am married to my college sweetheart and have a beautiful daughter named Riley, who definitely keeps me on my toes! I am also involved in starting a small business which would both manufacture and sell an invention that I've patented, called Toothpaste 2 Go. I love interacting with my readers and hope to learn as much about you as you learn about me!
Melissa @ Mommy Living the Life of Riley!