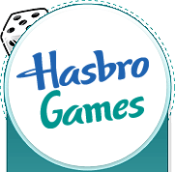 I love board games and think that they are a great way to institute some regular family fun time!  Hasbro Games makes so many wonderful board games that I have played now for years, but they've finally created something that I wasn't familiar with before...the U-Build Mousetrap game.
This board game combines many different elements including building and construction, design and strategy and the luck of the roll.  My husband and I had to test this game without our daughter, unfortunately, for it is only recommended for children ages 6 and up.  But when Riley is old enough, I think that she would enjoy the U-Build Mousetrap game.  Read on to learn more!
I reviewed the
U-Build Mousetrap
 Board Game from Hasbro Games, which retails for $19.99.
This board game is unlike anything I've ever seen, for you actually have to build the board it plays on!  Now, that's unique!  There are instructions which tell you how to assemble the board and they've included small Lego-like blocks in order to do this. Wonder what you've just built?  Only the face of the Moon...for mice!
The object of this game is simple, though achieving the goal is anything but.  You and your mouse (marble) are trying to collect cheese bricks on the surface of the Moon.  (I guess the Moon IS really made of cheese!)  You do this by rolling your mouse off various cheese hills, or if you're lucky, the Large Cheese Mountain.  Whatever cheese bricks you knock out of their holes are yours to keep.  The first mouse to collect 10 cheese bricks is the winner!
As a former Science teacher, I really appreciate the element of construction and design, following directions while creating the game board layout before even playing the game, and the physics of determining which is the best way to roll your marble.  Because there's even the option to constantly change the game board by creating neat bridges or obstacles, this game never gets old and boring.  I wish I would have known about the U-Build Mousetrap game when I still taught, for it would have been a big hit with my students after they finished their tests.
Well, it looks like Hasbro Games has done it again!  I just love the U-Build Mousetrap board game for it is so different from the typical board game.  By creating and building the game board, strategizing on the best way to collect cheese bricks and contemplating the way to roll your mouse, U-Build Mousetrap is in a class by itself.  This is just one game in a series of new U-Build games from Hasbro Games.  Check out their U-Build Sorry!, U-Build Connect 4 and U-Build Battleship too!
More Mousetrap Variations from Hasbro:
What's your favorite board game to play with your child(ren)?
Disclosure:  I received the U-Build Mousetrap Game from Hasbro in order to facilitate my review. No other compensation was received. This product review is based on my own personal experiences with this item and is completely honest and objective.
I'm a former 7th grade Science teacher turned stay-at-home mom that lives in Houston, Texas. I am married to my college sweetheart and have a beautiful daughter named Riley, who definitely keeps me on my toes! I am also involved in starting a small business which would both manufacture and sell an invention that I've patented, called Toothpaste 2 Go. I love interacting with my readers and hope to learn as much about you as you learn about me!
Melissa @ Mommy Living the Life of Riley!