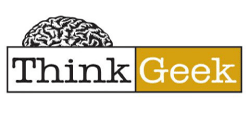 James Bond movies are ridiculously cool and most of that is because of all the super neat gadgets and devices available to him.  You never know what he's capable of because there's always some sweet tool just waiting to save him from danger.  ThinkGeek has a little Bond in them too, for you never know what sweet product they have waiting for you to buy.
Recently, I had the chance to unleash my inner James Bond with the Spycam Video Pen Camera.  Keep reading to learn more, but hurry!  This review will self-destruct in three minutes!  :rofl:
I reviewed the
Spycam Video Pen Camera
 from ThinkGeek.com, which retails for $99.99, but is currently on sale for $69.99.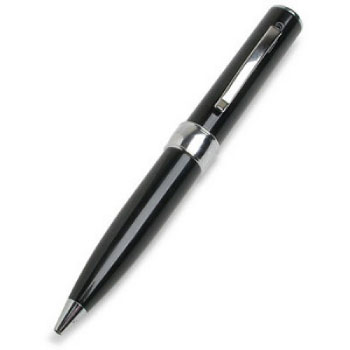 You have this nagging feeling that someone has been using your office while you're not there.  There's no solid evidence, but your chair seems warm and there are some new crumbs on your keyboard.  Hmmm, who is this cookie eating chair warmer?  To solve this mystery, ThinkGeek suggests you employ one of their new mini Spycams to get the video footage. Then you can close the case and maybe put the evidence up on Youtube for "educational" purposes.
This Spycam is the classic pen camera, just like the ones used in secret agent movies, except it's been updated for the modern age with full video capabilities.  Simple to operate with a built-in USB connector.  The internal 4GB of storage capacity are capable of capturing hours of quality video in AVI format.  This pen camera can also take regular still photos, if that's your thing.
Covert style video camera can capture hours of quality video (with audio)
Video file format: AVI
640x480 resolution
4GB of storage capacity
USB 2.0
Working pen with black ink
Extremely portable, no wires
Re-chargeable Li-ion battery (2 hour run-time)
The Spycam Video Pen Camera is incredibly easy to use.  There is a small light which can be seen opposite the camera lens itself which lets you know whether you are in the still photo or video mode.  Simply hold down the button on top of the pen for 2 seconds to switch modes and when you're ready to take a picture or start/stop recording, just press the top button quickly.  It was also very easy to charge the battery and sync the spycam pen to your computer.  Within just a few minutes of having read the instructions, I had already taken several still photos and a short video.
Remember though that the Spycam Video Pen Camera films in AVI format, not HD.  Although this camera is incredibly easy to use, the pictures are a tad grainy and so is the video.  I expected this and so was definitely not disappointed.  This is a Spycam, useful for nabbing "evidence", not taking Christmas card quality photos.
My husband has taken to the Spycam Video Pen Camera like a fish to water and is having a ball with it!  He's already planned a whole series of elaborate pranks, Borat-style, where he plans on shocking and startling his unsuspecting friends and family while discreetly filming the entire episode.  The Spycam Video Pen Camera could also provide some wicked evidence in the next marital disagreement, though because I'd like to stay in a happy marriage, I won't be using it for that!  :laugh:
Leave it to ThinkGeek.com to find a perfect way to bring a little Bond into my life.  If you'd like an easy-to-operate way to have some fun with your friends and family, or to find out who's really been taking that last piece of cake, then make sure to give the Spycam Video Pen Camera a try!
Disclosure:  I received the Spycam Video Pen Camera from ThinkGeek.com in order to facilitate my review. No other compensation was received. This product review is based on my own personal experiences with this item and is completely honest and objective.
I'm a former 7th grade Science teacher turned stay-at-home mom that lives in Houston, Texas. I am married to my college sweetheart and have a beautiful daughter named Riley, who definitely keeps me on my toes! I am also involved in starting a small business which would both manufacture and sell an invention that I've patented, called Toothpaste 2 Go. I love interacting with my readers and hope to learn as much about you as you learn about me!
Melissa @ Mommy Living the Life of Riley!