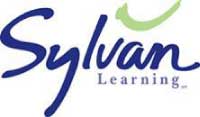 As parents, we all want our children to succeed in life.  In order for success to come as easily as possible, a great education is fundamental.  Did you know that there are actually certain courses in school which accurately determine a child's future success in college and in the work force?
According to the National Mathematics Council, Algebra is a demonstrable gateway to later achievement. The first year of Algebra is a prerequisite for all higher-level mathematics in high school: Geometry, Algebra II, Trigonometry, and Calculus. Moreover, research shows that completion of Algebra II correlates significantly with success in college and earnings from employment, so it's critical to make sure our students are ready for this important gatekeeper course early on.
Additionally, the Educational Testing Service says that "the skills essential to success in college are much the same as those it takes to get ahead in the workplace. Just as courses like Algebra II are the gatekeepers to higher education, we must now come to understand that they are gatekeepers to well-paying jobs, as well."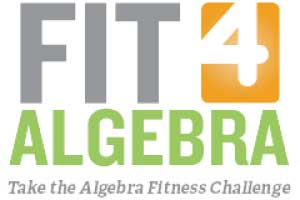 The math-dependent employment fields of science, technology, engineering, and mathematics (STEM) are by far the fastest growing economic sectors producing new jobs in our country.  Some estimates show they are outpacing overall job growth at a rate three times faster than other fields. 
However, the increased implementation of technology in all facets of life has increased the need for math in all fields, including car mechanic, nurse, dental technician, teacher, marketer, musician, movie director, race car driver and the list goes on.  It's clear that a student that is prepared in mathematics, and especially Algebra, will be better equipped in any career they choose to pursue.
Sylvan Learning, in partnership with Let's Go Learn, is offering a free 21-question Algebra Readiness Check-Up to help you determine if your child is ready for the rigors of Algebra.  Skills in this check-up were selected based on guidelines from the National Mathematics Advisory Panel as providing the critical foundation for Algebra.  Skills children will encounter in the check-up are:
Comparing and converting
Coordinate graphing
Decimal operations
Fraction operations
Geometry
Integer operations
Ratios and proportions
The results of the check-up will help you to determine your child's strengths and weaknesses in seven key skill areas identified as a critical foundation for Algebra.  The results page also points to resources that can help your child maintain, practice, or develop these key skills.  You can easily print the results and use this as a starting point for a conversation with your child's teacher for more detailed information about their overall progress in mathematics.
Preparation is key when it comes to mathematics, for you don't want your child struggling or falling behind once their Algebra course begins.  Help prepare your child for future success in college and in life and take the first step with Sylvan today!
Disclosure: I wrote this review while participating in a campaign by Mom Central Consulting on behalf of Sylvan Learning and received a promotional item to thank me for taking the time to participate.
I'm a former 7th grade Science teacher turned stay-at-home mom that lives in Houston, Texas. I am married to my college sweetheart and have a beautiful daughter named Riley, who definitely keeps me on my toes! I am also involved in starting a small business which would both manufacture and sell an invention that I've patented, called Toothpaste 2 Go. I love interacting with my readers and hope to learn as much about you as you learn about me!
Melissa @ Mommy Living the Life of Riley!