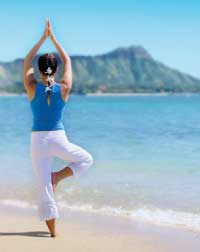 With summer around the corner, Darren Capik, CEO of Watch It Now Entertainment (WIN) and producer of countless workout DVDs, has provided fitness and nutrition tips to help prepare everyone for the summer months ahead.  Capik has compiled his list of top tips from countless fitness authorities that he has worked with and a few from his own expertise as well.
Top fitness and nutrition tips:
Get creative. Busy at work? Change your social and eating habits to promote healthy lifestyle changes. Instead of eating a heavy lunch, pack lunch or a snack and go for a walk on your lunch break. Snack on fruit or veggies or drink a protein shake while enjoying a brisk walk. Break the stressful workday and feel refreshed and invigorated in the afternoon.
Plan your meals ahead of time. Plan meals a week in advance so that you have adequate time to grocery shop and have fresh, healthy foods available instead of scrounging up what you have in your refrigerator at the last minute and facing the problem of not having all necessary ingredients.
Eat 5 – 6 small meals a day rather than 2 – 3 big meals. Each meal should have 200 – 400 calories and contain carbs and protein.
Schedule exercise dates with a friend or family member in advance so you cannot skip out at the last minute.
Relax in the sun. When you have downtime try to spend as much time as you can in the sun. The sun does wonders for our bodies; it can cure diseases, replenish your vitamin D stores and make you feel good.
Commit to cardio. There are many options to choose from cycling, running, cardio machines at the gym and group fitness classes, just to name a few.
Write out a plan and take photos of yourself. When starting your fitness regiment, write down exactly what you plan to accomplish and what types of exercises you plan on doing. Take photos of yourself and record your initial weight and continue to do this each week.
Get outside and exercise. Bike, rollerblade, walk the dog or walk around the neighborhood, getting some fresh air as you exercise.
I'm a former 7th grade Science teacher turned stay-at-home mom that lives in Houston, Texas. I am married to my college sweetheart and have a beautiful daughter named Riley, who definitely keeps me on my toes! I am also involved in starting a small business which would both manufacture and sell an invention that I've patented, called Toothpaste 2 Go. I love interacting with my readers and hope to learn as much about you as you learn about me!
Melissa @ Mommy Living the Life of Riley!