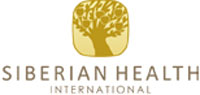 When I review my monthly finances, I see a large chunk of money going to support my beauty regimen.  Between hair appointments, trips to the nail salon and skin and hair care products, I realize it often costs a pretty penny to look my best.  Because of this, I'm always on the hunt for well-made, top notch products which won't break the bank.
This time, my search for frugal beauty values took me to the other side of the globe, but what I found there was extraordinary: Siberian Health International.  This health and beauty company was founded in Novosibirsk, the third most populous city in Russia.  Siberian Health develops and produces an extensive line of biologically active dietary supplements and skin care products that are based on many years of scientific researches of unique properties of herbs from the Baikal Lake and Altai Mountains.
If you've been reading my blog for any amount of time, you've probably noticed that I host many skin care product reviews here.  Frankly, I LOVE trying out new products for my face in my never-ending battle to clarify, refine and improve the look of my skin.  I would definitely consider myself a skin care maven and thought that I had pretty much seen and heard it all in regards to new treatments and products.  Siberian Health found a way though to pleasantly surprise me.  Just look at a few of these high-quality offerings designed to reduce the signs of aging and impart a healthy glow to your skin:
This triple action protective day cream with Siberian cedar oil and black crowberry juice hydrates and rejuvenates your skin, protects it from environmental and sun-induced damage, and helps your skin reveal its natural radiance.
This invigorating phytoserum is formulated with the powerful plants from the Siberian mountains to bring back natural youthful glow, healthy radiance and energy to your skin.
This extra rich cosmetic emulsifying base with rose hips oil, reishi mushroom extract and royal jelly catalyzes the effects of all Experalta serums by properly preparing the skin, which means the antioxidant protection, intense hydration, softening, removing dull skin cells and boosting the skin's metabolism.
Quench aged, dull or dry skin with this precious botanical ointment and help restore its natural moisture and elasticity and protect the skin from dehydration for a long-lasting smoothness and radiance. Our exclusive Chronolong™ Technology will leave your skin lavishly nourished, hydrated and protected from future age damage for a youthful, radiant glow.
Highly active soybean isoflavones and a powerful mineral-rich trio of sea algae, diatomaceous earth and chicory root extract naturally repair skin while protecting it from environmental and free radical age damage. With the age-fighting potential of our exclusive Chronolong™ Technology this gentle and silky serum helps diminish fine lines and makes your skin smoother, resilient and more radiant.
Honestly, I can't get over the quality of ingredients contained in these beauty products for the price!  I've had a chance to sample each and every one of these items briefly and they resemble some of the same creams and serums that cost me at least triple of what these do.  Siberian Health offers much more than just beauty products for your face, they also offer hair care items, shaving products and even toothpaste!  Couple these items with the myriad of vitamins, supplements and bath products they carry, and you've got a one-stop, affordable shop for almost any and every health item you could want.
This velvety and lavishly rich hair mask revitalizes and nourishes dry and damaged hair, helps retain moisture and youthful shine with a rich blend of natural proteins and lipids that continually hydrate, repair and strengthen your hair.
Extra rich botanical toothpaste contains natural bee propolis emulsion, essential oils and powerful extracts of Siberian plants. Free from sodium lauryl sulfate, fluoride, sugar, artificial flavors and colors, harsh abrasives or preservatives.
This ultra rich soothing and moisturizing shaving gel gently conditions your skin and beard and effectively calms and comforts the skin before, during and after shaving. Special hydrating ingredients of this formula help prevent dryness and tightness. For all skin types.
This rich cream contains unique Siberian Cedar oil to condition, soothe and moisturize the skin after the impact of shaving. Reduces the appearance of redness and razor burn.
Disclosure: I received the beauty products mentioned above from Siberian Health in order to facilitate my review. No other compensation was received. This product review is based on my own personal experiences with this item and is completely honest and objective.
I'm a former 7th grade Science teacher turned stay-at-home mom that lives in Houston, Texas. I am married to my college sweetheart and have a beautiful daughter named Riley, who definitely keeps me on my toes! I am also involved in starting a small business which would both manufacture and sell an invention that I've patented, called Toothpaste 2 Go. I love interacting with my readers and hope to learn as much about you as you learn about me!
Melissa @ Mommy Living the Life of Riley!