If you have skin problems that seem like they will plague you forever, don't give up hope yet. Maybe you've tried aesthetic lasers and other laser procedures and you simply haven't found the right treatment yet. One treatment that you could try is called Micro-Needling, or Dermaroller. But before you try it you should have a full understanding of how the technique works.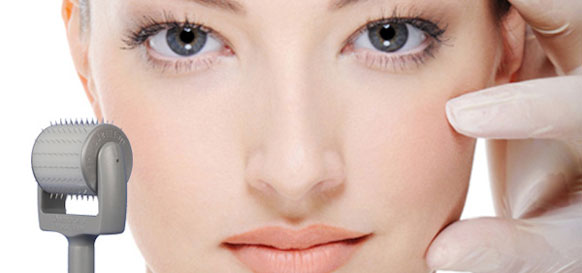 It Stimulates Collagen Production in Your Skin Cells
The first thing you need to know about the Dermaroller skincare technique is that it stimulates collagen production in your skin cells. Collagen is a special substance that acts almost like a guard or medicine, protecting the cells from damage and keeping them in the best possible shape. Along with collagen, healthy skin cells also produce elastin, proteins, and other substances that help to keep skin tight and smooth looking.
Unfortunately, as we grow older, our bodies stop making so much of these substances on their own. That's when fine lines, wrinkles, and other skin problems can start to appear. When that starts to happen, it's time to find a fast solution.
How Dermaroller Encourages Collagen Production in Cells
You might be wondering how this treatment gets cells to make more collagen. Well, the treatment uses a hand-held device covered in small needles and works differently than laser equipment.  As the needles are rolled over the skin, they obviously do minor damage to the cells. That causes the patient's body to produce substances like collagen in order to repair that damage. So, if you have this type of treatment, your body should essentially fight back against the "attack" and your skin should tighten up a bit over time.
Is the Process as Painful as it Sounds?
If you are anything like most people, you probably don't like the idea of a single needle, never mind several at once. However, unlike some laser treatment sessions, the process is not as painful as you might think. For one thing, the needles are tiny. Also, the technician will numb the entire area before they ever begin using the device on your skin. So, you shouldn't actually experience any major pain.
Does the Treatment Take a Long Time?
It can take a while to have a Dermaroller treatment. So, you have to factor in travel time, time to fill out paperwork, up to an hour to fully numb the area, and the time it takes to perform the actual procedure. The length of time that the procedure takes will depend on the size of the area that you are having treated with the Micro-Needling device.
How Long Will it Take to Recover from the Procedure?
Although it is a single-day procedure, Micro-Needling can cause some after effects, such as temporary bleeding or swelling. The bleeding should stop soon after the procedure. The technician will apply sterile gauze, as needed. The swelling may take a couple days to fully subside, as might any redness you experience after the procedure is over. So, you should certainly consider all of those possible after effects before deciding if Micro-Needling is the best choice to properly treat your skin problems.
I'm a former 7th grade Science teacher turned stay-at-home mom that lives in Houston, Texas. I am married to my college sweetheart and have a beautiful daughter named Riley, who definitely keeps me on my toes! I am also involved in starting a small business which would both manufacture and sell an invention that I've patented, called Toothpaste 2 Go. I love interacting with my readers and hope to learn as much about you as you learn about me!
Melissa @ Mommy Living the Life of Riley!