Posted by: Melissa @ Mommy Living the Life of Riley on August 19th, 2014 Filed in:
Miscellaneous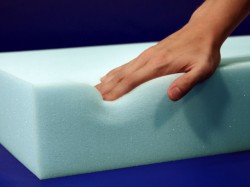 Custom foam cushions can do more than serve one piece of furniture in the home. A homeowner who uses their foam cushions the right way can make every part of their home a comfortable place to rest, relax and rejoice in peace.

On Furniture

Most furniture pieces require a quality cushion that makes the furniture worth sitting on. Old furniture pieces can have their old cushions replaced with brand new cushions easily. Some furniture pieces need to have their cushions recovered, and there are some that need to add cushioning.

A classic bench or stool in the home may not be truly complete until it has been covered with a brand new cushion. Also, the cushion can bring color and flair to a piece of wooden furniture that would not have it otherwise.