Posted by: Melissa @ Mommy Living the Life of Riley on January 14th, 2014 Filed in:
Miscellaneous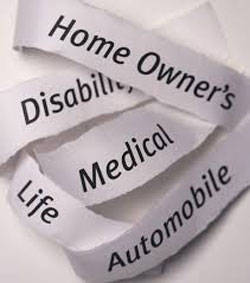 In order to better meet their needs, consumers would be well-advised to reevaluate their insurance coverage and company yearly. The reasons for this are that life situations change, and with them insurance needs also change. Many people tend to go with the company their parents had, or stick with the same company for years without checking into other options that might provide lower rates or better benefits.
Things to Consider:
Some insurance companies are changing the way they do business. One recently new development is that insurers are now taking credit scores into consideration before providing a rate quote. If your credit score is less than stellar, shop around for a company that doesn't use that as a criteria. 

Another thing consumers should know before they commit is what discounts they qualify for and which companies offer them. Some companies offer discounts for multiple policies, such as having both home owners and auto insurance or having both private and commercial auto insurance. There are also discounts for safe drivers, having certain anti-theft devices installed in your home or car, new driver discounts and for paying the yearly premium in advance.