Posted by: Melissa @ Mommy Living the Life of Riley on May 22nd, 2014 Filed in:
Miscellaneous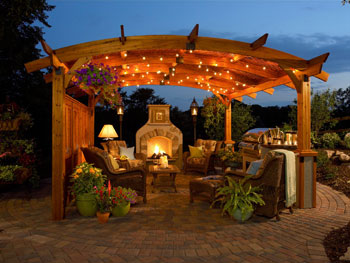 Australian residents who want to have patios, pergolas or other outdoor structures installed in their yards will find it beneficial to work with a company that will design and build the structure. Patioliving.com.au is one of the companies in Australia that can provide these services.

Choosing a design for the structure is an important first step. Homeowners can meet with a design consultant who will help them decide what elements and materials they want to use for their outdoor structure. The consultant will also give the homeowner a price quote for the job. The company will present the plans to local authorities for approval after the customer has approved the design and the price. 

The materials and colours for the project will be presented to the customer for final approval after the plan for the structure has been approved by the authorities. The company will then order the materials and arrange a time for delivery. A final inspection will be made after the structure is completed.