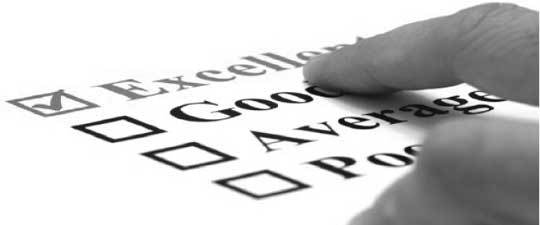 I love being a homeowner, for now I have a permanent palette to create and decorate as I please.  We've lived in our home for over seven years now and have changed nearly every inch ...
Have you ever been on a play date, at a school function or playground and interacted with a group of other moms?  I don't know why, but situations like these tend to make me a ...
This year, Spring has arrived with a BANG here in Houston.  Both April and May have brought a lot of rain our way and that bang I mentioned is more like the clap of thunder. ...
On May 1st, Houston was busy celebrating the upcoming Kentucky Derby event in true Southern fashion at the Ruth's Chris Big Reds & Bourbons Dinner.  A delectable 5-course menu designed by cookbook author and celebrity ...
Jewelry is one of my favorite items to shop for because wearing jewelry can make you look terrific as well as be an instant conversation starter all at the same time!  I've always been drawn ...
With Mother's Day right around the corner, it's time to reflect on what our own moms (and dads) have sacrificed and given to us from the moment they became parents.  I never truly realized just ...
Birthdays are a constant reminder that time is tick, tick, ticking away.  I will be turning 37 in just a few days and that upcoming milestone has me looking closer and closer in the mirror. ...
Have you ever experienced the pure luxury and comfort that comes from standing on a GelPro anti-fatigue mat?  If you haven't, prepare your feet for an amazing experience.  GelPro's high-quality mats are the perfect addition ...
The Kentucky Derby is a Grade I stakes horse race held annually in Louisville, Kentucky on the first Saturday in May, capping the two-week-long Kentucky Derby Festival.  The race is known as "The Most Exciting Two Minutes In Sports" or "The Fastest ...
I don't mind brushing my teeth.  It's one of those tasks that has become so much easier and enjoyable thanks to my high-powered electric toothbrush.  Unfortunately the ease and enjoyment comes to a screeching halt ...
One of the toys I never seemed to tire of playing with when I was a child was my Play-Doh collection!  As long as you have an active imagination, a little patience and a ...
Today is April 15th, the end of another hectic tax season.  I finished my taxes last month, but have to admit that it took an entire weekend to get all of my receipts, documents ...
Perfume for women is one of the little indulgences I love to shop for.  Wearing a great smelling perfume is always an instant pick-me-up and gives me a renewed sense of confidence.  I'm usually partial ...
Of the many truisms offered by the Ancient Greeks, the benefits of moderation and balance in life is one of the most enduring.  Unfortunately, maintaining biological balance as we age beyond midlife can be almost ...
Keeping a preschooler entertained all day in a way that's both enjoyable for her and for me isn't always easy.  That's why I love finding games that we can play together which also help her ...
In an effort to slow down the hands of time and keep myself fit, I've taken up running.  My favorite place to run is along the many sidewalks and trails surrounding my neighborhood.  I have ...
I've always been plagued by my freckles and other signs of sun damage on my face.  I wish I would have practiced better sun protection when I was younger, for now, my skin is definitely ...
Are you a busy mom with a family that's always on the move?  These days, a hectic lifestyle definitely seems to be the norm and not the exception, which can make healthy eating next to ...
In the age of technology, I must admit that I cannot take a trip lasting more than a few hours without my trusty laptop.  Of course, I usually carry my camera and iPad wherever I ...
In my house, we're having plenty of fun right now preparing for one of our favorite annual visitors...the Easter bunny!  There's eggs to boil and decorate, pictures to draw and decorations to make.  Of course, ...
If you read my previous post about the disorganized state of my pantry, then you know what's coming next...the reveal of the newly organized pantry!  Pictures truly are worth a thousand words and unfortunately, they ...
You may remember a few weeks ago, I told you about a date night I had coming up that I was truly looking forward to...the Ruth's Chris Steak House Taste of Napa Wine Dinner.  I ...
Whoopee cushions, snake in cans, and squirting flowers are as much a part of childhood as grass stains and ice cream sundaes.  Pranks have always had a holiday, but it's about time that the best ...
Technology never ceases to amaze me, for every time I turn around, there's another bigger and better gadget or electronic device released which blows away its predecessors.   In my opinion, one of the biggest ...
I guess it's a good thing I live in the deep South where the weather is hot most of the time because I'm one of the coldest-natured folks I know!  If a good breeze blows ...
One of my absolute favorite pastimes isn't baseball, or even shopping for that matter.  It's KARAOKE!    I was first introduced to karaoke back in college and have been hooked ever since. ...
It's time to start thinking about spring cleaning and how you're going to power through the tough stains of winter.  Quickie is making bathroom and kitchen cleaning easier with the new Household Power Scrubber.  It ...
I have to admit something here and now:  I'm a bona fide organizational junkie!  When I was a teacher, my friends always joked about how each and every thing in my classroom was labeled and ...
I have always loved Spring Break!  It's the perfect time of the year to get outdoors and enjoy the fresh air, bright sunshine and warm temperatures.  Unfortunately though, at times I find it hard to ...
Just in time for Easter, bunnies and chicks take over in The Springtime Collection Featuring Max's Chocolate Chicken, a new 3-disc collection from Scholastic Storybook Treasures - perfect for holiday gift giving. Thirteen award-winning stories are ...