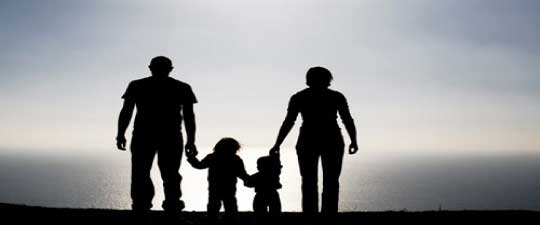 This year, Spring has arrived with a BANG here in Houston.  Both April and May have brought a lot of rain our way and that bang I mentioned is more like the clap of thunder. ...
You know the joy that your child brings to your life and how wonderful it is to see them smile? At this moment, there are more than 100,000 children in foster care who are waiting to ...
I have always loved Spring Break!  It's the perfect time of the year to get outdoors and enjoy the fresh air, bright sunshine and warm temperatures.  Unfortunately though, at times I find it hard to ...
Just in time for Easter, bunnies and chicks take over in The Springtime Collection Featuring Max's Chocolate Chicken, a new 3-disc collection from Scholastic Storybook Treasures - perfect for holiday gift giving. Thirteen award-winning stories are ...
After a flurry of holiday hoopla and getting settled into the new year, it's time to get back to the routine.  The kids are off to school, the entertaining is over and your shelves ...
With Spring Break right around the corner, you may be wondering how to keep your children from going stir crazy.  While taking a family vacation is great, the fact is, once all of the expenses ...
"Are we there yet?"  With Spring Break right around the corner, are you already dreading this inevitable question from your children?  I'll be the first to admit that a long plane or car ride is ...
In my opinion, there are few items more valuable than personalized jewelry.  Now these pieces don't necessarily represent a lot monetarily, but the memories, feelings and love behind each of these items is what makes ...
Valentine's Day is a holiday of the heart and giving the gift of jewelry is one of the most popular ways to express how much you care for someone.  I adore receiving jewelry from loved ...
Got a tactile-learner? A kid who loves to dance? Or maybe your child really loves color? While every child has a constellation of Sensory Alphabet strengths (shape, color, movement and sound are just a few), ...
Has your child ever pretended to be an astronaut? What about had a play date with their favorite stuffed animal? When kids use their imaginations, not only do they have a ton of fun, but ...
You've heard the horror stories of children being bullied in school, in cyberspace, on the playground. Sometimes bullying can even lead to suicide as shown in the documentary film "Bully," which was released earlier this ...
The day has finally arrived that every mommy dreads, yet looks forward to at the same time.  My little girl is attending preschool!  Riley started classes last Monday and attends three days a week from ...
I look at January as a time to organize and kick off the new year clutter-free. I purge, create new files, plan my family calendar and get a rush from doing all this! If you're ...
The Best Outdoor Activities for Families: Wintertime from author Rebecca P. Cohen,  is an inspiring collection of wintertime activities giving families an idea a day ranging from December through February, requiring little planning, no expertise and ...
Having a brand new little bundle of joy enter your life is amazing and nerve-racking at the same time!  I can remember thinking that my precious Riley was just so fragile and delicate that honestly, ...
Are you frustrated by your children's love of video games?  Do they spend countless hours "wasting time" when there's so many other worthwhile activities they could be doing?  If you have a child ages 6 ...
Christmas is such an amazing holiday with so many wonderful family traditions.  Unfortunately, for teens and other children who no longer believe, some of that excitement is lost. It's not until you grow older that you ...
Did you know that 85% of all school districts in the U.S. report at least one case of head lice every year and that the majority of the 12 million cases reported annually occur in ...
Hickory Farms is a name, that for me, is synonymous with the holiday season.  I can fondly remember being a kid and coming home to a hearty after-school snack of delicious cheeses and summer sausage ...
A new study conducted by the New England-based Concord Evaluation Group (CEG) has determined that children who watched episodes of the Curious George PBS KIDS television series or read books based on the Curious George ...
In honor of Small Business Saturday, I wanted to introduce you to my personal favorite small business, MCM Inventions, Inc.  How did this business come to earn the status as my all-time favorite?  Because ...
We never seem to have enough time. Whether it is working, spending time with family, exercising or keeping up with household activities, the precious minutes of each day seem to fly by. To help gain ...
Now that the colder weather is here, I sometimes reflect back to the winters when I was a kid.  Waiting for the school bus, bundled up from head to toe, there was one thing that ...
Whether it's providing a band-aid for a scraped knee or equipping their cars with safety seats, parents are the first line of defense for their children at home. This month, as part of National Fire ...
I LOVE FALL!  The weather is crisp and cool with gorgeous foliage all around.  Now is the time to seize the joys of the season and get outdoors and enjoy all that autumn has to ...
Forget any expectations you have of skipping from house to house with your elated, well-behaved toddler.  The first Halloween experience may look drastically different than what you anticipate. Be ready to go home early if ...
As a parent, keeping our kids happy, healthy and safe is always top priority.  If you happen to have a child that's less than 57" tall or weighs less than 100 pounds, then they're undoubtedly ...
What to expect when you're expecting… houseguests.  The key to making a lasting impression on your guests is to provide all the comforts you would expect to find at home, but with a personal touch. ...