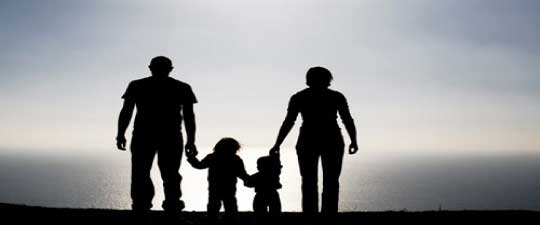 A new study conducted by the New England-based Concord Evaluation Group (CEG) has determined that children who watched episodes of the Curious George PBS KIDS television series or read books based on the Curious George ...
A new study of 1,430 7th-grade students released last month reveals that many 7th-graders are dating and experiencing physical, psychological and electronic dating violence. More than one in three (37%) students surveyed report being a ...
Research has shown that life changes, such as the transitions to middle school, high school or college, can serve as triggers that may contribute to the development of an eating disorder. For this reason, Eating ...
Here's a newsflash: it costs a lot to have a baby! A recent report from the USDA estimates the cost of raising a child from birth to age 17 is a staggering $287,000. This represents a ...
One of the most important lessons a parent can teach their child is that of fiscal responsibility and how best to manage their money.  Even though Riley is still too young to fully understand what ...
1. Go shopping in your own closets and drawers Have your child collect their left over schools supplies from the previous year, and together, decide what can be reused (items like pens, erasers, and highlighters are ...
Each and every summer, our news headlines seem filled with reports of young children dying of hyperthermia due to being inadvertently left behind in the family car.  After looking at the following sobering statistics from ...
If you have been to your child's school or daycare during the cough and cold or allergy season, you have undoubtedly heard a contagious chorus of coughs and sniffles. On average, a young child will have ...
More than 10 million American children attend a camp each summer. Because these children often spend weeks – and sometimes months – away from parental supervision, Eating Recovery Center, an international center for eating disorders ...
As children blossom into young men and women, most insist on planning and running their own lives. Parents worry about all the basic essentials for their kids' independent living, like housing, eating properly, staying warm, ...
"We Can Do It!" was a World War II-era battle cry that empowered women. Today, however, the expression for many women is more like, "We can do it — if there's time."  By their 40s, ...
I was shocked when my eldest daughter started showing an interest in fashion at the ripe age of 2. How could she have an opinion about her clothes at such a young age? My oldest ...
A recent rash of news stories highlights the positive in society's youngest members: "Child Saves Kids from Bus Crash;" "Child Saves His Brother from Possible Abduction;" "Child Saves Family from House Fire." But all too often, ...
Parents and educators are always trying to spark student participation whether it's in the classroom, in the local community, or throughout the world.  When middle-school students at Allison Academy in North Miami Beach were asked ...
This Mother's Day…friends, family and spouses can give the gift that keeps on giving, not only to a special mom, but to her kids, too! Helicopter moms everywhere (A mom who hovers over her child; ...
According to recent national surveys, approximately one out of five teenagers has sent or posted nude or semi-nude pictures of themselves, and two out of five have sent or posted sexually suggestive messages. Nearly half of ...
Adolescence is difficult in the best of times. It's doubly stressful for kids today; they're experiencing the same worries and insecurities as adults in this troubled economy, and with far fewer coping skills. From families ...
Best-selling author Dr. Gregory L. Jantz offers hope and help for parents of teens in his latest book, The Stranger in Your House. Adolescence is a frightening and complicated time – for teens and parents. ...
Being a first time mom, I'm finding out that I'm clueless about a lot of things and really rely on the mommy friends I've made through blogging to help me out from time to time. Which ...
Parenting is truly the toughest job you'll ever love.  What makes it so tough?  For me, it's the day in, day out teaching and molding of a little girl who I think totally hung ...
Did you know it would take less than 1% of the U.S. population to provide a family for every child in foster care?  May is National Foster Care Month and there has never been a ...
Each new generation of parents keeps its children closer to home, supervises them more carefully, and guards them from both neighbors and strangers alike. With the rise of the Internet, they're even running background checks ...
So fortunately I have no disasters to report or discuss this week.  Well, besides the "biting incident", all was well and good.  Today I feel the need, however to discuss the absolute ridiculous ability that ...
Sometimes, our 'imperfect parenting' moments aren't so funny. I wondered if I should write this post, because I didn't know if I was ready to get all serious and everything. In the end though, I decided ...
At What Age Did You or Are You Planning to Have "The Talk" With Your Children?
As Father's Day approaches, ManoftheHouse.com has decided to finally settle the debate of which TV dad is the greatest, once and for all.  As soon as I learned of this contest, one TV dad immediately ...
Announcing the arrival of a brand-new member of the What to Expect family: What to Expect the Second Year by Heidi Murkoff.  The essential sequel to What to Expect the First Year, with 9.8 million ...
Greetings everyone!  I hope you're having a great week so far.  I wanted to write this post because I decided to take this blog in a little different direction.  Actually, a few days out of ...
I have seen so many negative effects of low self-esteem in my life.  As a friend, I have watched it lead wonderful people to horrible choices, and as a teacher, I've watched it turn beautiful, ...
Reading to our children everyday and helping them develop a love of the written word is one of the many important duties of parenting.  All too often though, I am not very happy with the ...