Posted by: Melissa @ Mommy Living the Life of Riley on December 14th, 2013 Filed in:
Miscellaneous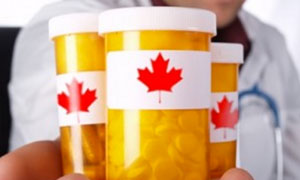 As online shopping becomes more and more popular, so does shopping for medication through online pharmacies. Fortunately, it is relatively simple to acquire your medication through a pharmacy via the Internet, and the advantages gained include the following:

Payments are Easy

For the most part, an online pharmacy will allow its clients to pay for medications using a checking account, credit card, debit card or PayPal account. Sometimes, other alternatives are also offered.

Easy to Access

When it comes to acquiring medicines through an online pharmacy, it couldn't get simpler. With today's technology, all a person has to do is complete a quick Google or Bing search and he or she will be immediately flooded with online pharmacy options; however, before purchasing from a certain pharmacy, it is important to take a look at the pharmacy's reviews.