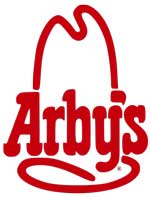 If there's one type of food I'm always in the mood for, it's a great-tasting sandwich.  I've long been a fan of Arby's, because their fresh, delicious sandwiches are packed with plenty of craveability.  Also, once I tasted their Horsey Sauce and Curly Fries, there was no turning back!
Arby's has always been extremely proud of their meats, sliced fresh every day, but recently they added a new menu selection that they're also extremely proud of: the Grand Turkey Club Sandwich.  Since every member of my family is an Arby's fan, we recently had a night out on the town where we all tried their newest sensation.  Keep reading to learn more!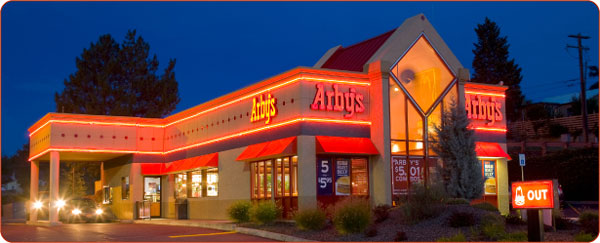 The Arby's Grand Turkey Club is Jam Packed with Craveability!
My family was in high spirits on our way to Arby's, for we had just celebrated a wonderful day together.  My daughter Riley is turning four years old in a few days and we had just gotten together for a skating party in her honor.  After recovering from all of that fun and excitement, we were hungry and wanted to enjoy a nice dinner.
My father-in-law was in town for Riley's party and when he heard that we were going to Arby's for dinner, he was ready to feast on one of their classic sandwiches.  That's when I informed everyone that Arby's had a special treat waiting for us in the form of their brand new selection, the Grand Turkey Club.
Served hot on a toasted Harvest Wheat bun with sliced roast turkey, melted Swiss cheese, pepper bacon, leaf lettuce, tomato and mayo, the Grand Turkey Club tastes like it's more than a sandwich.  Arby's likes to think of it as a savory, taste bud tingling masterpiece.  Now, I'm normally a huge fan of the ham and Swiss melt, but I was anxious to try their newest creation too, for all of the ingredients of the Grand Turkey Club sounded too tantalizing to pass up.
The adults ordered up a Grand Turkey Club and loved what we feasted on.  The ingredients were fresh and tasted fantastic when paired together.  I especially loved the hot Harvest Wheat bun and tangy mayo too.  Unfortunately, our sandwich differed a little in its presentation from the menu picture of this item.  While everything tasted great, as you can see from the picture below, our turkey was definitely more shredded than sliced.
Riley gobbled up one of the healthy kid's meals options, which included a sandwich, her choice of either milk or a Capri Sun beverage, and a side of apple slices with yogurt to dip them in.  I am grateful to restaurants like Arby's, who provide such healthy eating options for our children.  Just because I go out to eat doesn't mean I want to dine on junk, and I especially want to make sure my daughter is eating well.  Thankfully, this is easy to accomplish at Arby's.
My family had a delightful time at Arby's and we all left feeling full and satisfied.  The Grand Turkey Club Sandwich is just another amazing addition to the Arby's menu that I highly recommend trying for yourself!
Disclosure: This blog post is part of a paid SocialMoms and Arby's blogging program. The opinions and ideas expressed here are my own.
I'm a former 7th grade Science teacher turned stay-at-home mom that lives in Houston, Texas. I am married to my college sweetheart and have a beautiful daughter named Riley, who definitely keeps me on my toes! I am also involved in starting a small business which would both manufacture and sell an invention that I've patented, called Toothpaste 2 Go. I love interacting with my readers and hope to learn as much about you as you learn about me!
Melissa @ Mommy Living the Life of Riley!