Losing weight and improving my health are always on the 'ol "to-do" list and with the New Year quickly approaching, I'm giving these topics more and more thought.  Although I'm not what you would consider overweight, I would like to lose about 10-15 pounds, especially in my belly area.
I'm also not known for my healthy eating and am always on a quest to do better in that department.  Thankfully, the folks behind the "For Dummies" series of books has written the perfect guide combining proper diet and nutrition aimed solely at losing that belly.  It's called Belly Fat Diet for Dummies and I couldn't wait to dive in and learn more!
I reviewed the
Belly Fat Diet for Dummies
 paperback book which retails for $19.99, but is currently on sale for $12.72 with FREE SHIPPING.
The Fast and Easy Belly Fat Diet that Improves Your Health and Slims Your Waistline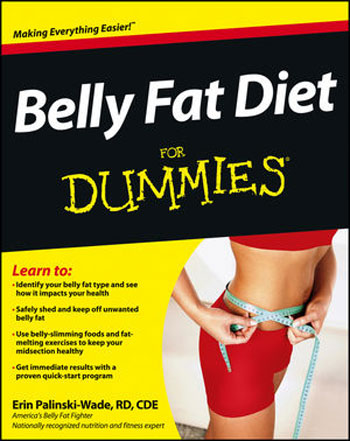 Lowering body weight can reverse or prevent diabetes; lower blood pressure, cholesterol, and triglyceride levels; and improve sleep apnea and other sleep problems. The easy recipes and exercises outlined in Belly Fat Diet For Dummies gives you the edge you need to shed unwanted pounds and gain muscle tone.
Do you carry extra weight around your midsection? Belly Fat Diet For Dummies gives you practical, trusted advice for shedding it—the fast and healthy way. You'll get a proven, 14-day quick-start program that guarantees results within days: a no-gym fitness plan that starts with a fat-melting, body weight-only workout and progresses to more advanced exercises further toning and tightening your belly. Plus, you'll get over 40 delicious belly-burning recipes to help you manage your weight.
A no-gym fitness plan that starts with a fat-melting bodyweight-only workout and then progresses to a more advanced exercises futher toning and tightening your belly
Over 40 delicious belly-burning recipes
Loads of options customized for: carboholics, meat lovers, chicken and seafood fans, chocoholics, fast-food junkies, diabetics, and vegans
Includes useful tips, body-sculpting exercises, and delicious recipes using superfoods to help shrink your waistline
A comprehensive maintenance plan to help you stay on track
Belly Fat Diet For Dummies is a complete and informative guide that makes shedding weight practical and fun—with results in days.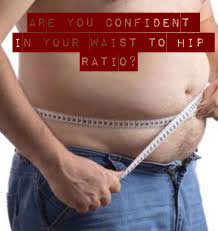 I found this book to be quite enlightening, especially as it pertained to my current diet.  One chapter explains all about your BMI along with your waist to hip ratio and how those numbers could determine your risk for heart disease and diabetes.  I always knew my BMI was good, but I was shocked to discover that I was in the moderate risk area due to my waist to hip ratio.
I also learned that your body could suffer from chronic inflammation due to a poor diet lacking in fruits and vegetables.  This state of chronic inflammation could lead to your body actually turning on itself, resulting in autoimmune diseases like Rheumatoid Arthritis and Lupus.  I was recently diagnosed with an autoimmune disease, Hashimoto's disease, so this information hit very close to home.
The good news is that the Belly Fat Diet for Dummies book provides a comprehensive approach to shedding unwanted belly fat and improving your overall health.  I'm a picky eater, but I have to say that the recipes included looked delicious and I was surprised to find plenty that I would actually enjoy eating.  Just look at this example, which I currently have chilling in the freezer:
Crunchy Peanut Butter Banana Bites
Ingredients:
1 cup 100% whole grain oats
2 medium bananas
3 tablespoons natural peanut butter
Directions:
1.  Place the oats in a resealable plastic bag and zip closed.  Using a rolling pin, roll over the bag of oats until the oats are small crumbs.
2.  Slice each banana into small, quarter-sized pieces about 1/2 inch thick.  Smear a small coating of peanut butter onto each side of the banana pieces.
3.  Add the peanut butter-coated banana pieces to the plastic bag and then shake until each piece is coated with the oat crumbs.
4.  Place the coated banana pieces on a plate covered with wax paper.  Freeze for 1 hour.
Don't wait until the New Year to start shaping up and slimming down.  By following the quick and easy suggestions, exercises and healthy recipes in the Belly Fat Diet for Dummies book, you can improve your health and your appearance and keep it that way!
Disclosure:  I am writing this as a "For Dummies" Ambassador through Global Influence Network. I received a copy of the book for review. All opinions are 100% mine.This feature is based on my own personal experiences with this item and is completely honest and objective.
I'm a former 7th grade Science teacher turned stay-at-home mom that lives in Houston, Texas. I am married to my college sweetheart and have a beautiful daughter named Riley, who definitely keeps me on my toes! I am also involved in starting a small business which would both manufacture and sell an invention that I've patented, called Toothpaste 2 Go. I love interacting with my readers and hope to learn as much about you as you learn about me!
Melissa @ Mommy Living the Life of Riley!