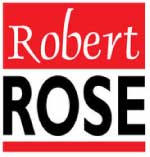 Canned fish or seafood is ready when you are.  It's a convenient alternative to fast food, and it's generally lean, healthful and convenient.  Many tins are also interchangeable, so you can substitute what you have on hand - something you can't do with fresh seafood.  And, the best part?  You need look no further than your kitchen cupboard for the beginnings of a fantastic dish.
If you have a pantry full of canned fish and canned seafood, yet are tired of making boring tuna fish sandwiches and crab cakes, then be sure to check out the newest cookbook from Susan Sampson, 200 Best Canned Fish & Seafood Recipes.  Keep reading to learn more!
Be a Creative Home Cook Starting With Canned Fish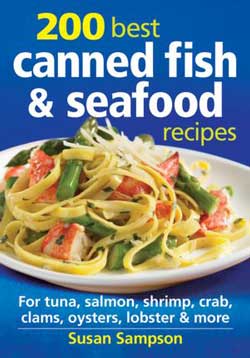 This book includes traditional and updated recipes, new creations and canned twists on classic fish dishes. The recipes feature canned seafood that can be found in virtually any supermarket across North America: tuna, crab, salmon, mackerel, cod, sardines, sprats, kippers, anchovies, roe, shrimp, clams, oysters, mussels, squid and octopus.
The key to cooking with canned seafood is that it has to be treated as a different species from fresh fish — its flavors and textures are different. These delicious and creative recipes work with these differences and elevate canned seafood to something sublime.  There's also a wealth of special features among the fantastic recipes. Susan has included interesting product, historical, consumer and nutritional information on each ingredient, making the shopping choices less confusing.
Susan Sampson is an award-winning newspaper columnist and former food editor of the Toronto Star, the largest daily newspaper in Canada.  Besides keeping on top of food news, she tests and develops recipes, tests kitchen products and reviews cookbooks.
Here's a Kid-Friendly, Mexican-Inspired Recipe for Fish Tacos:
Fish Tacos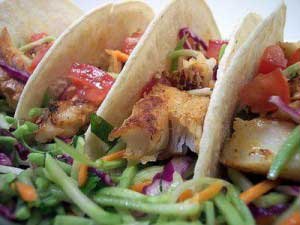 Servings: 12 tacos
Preheat oven or toaster oven to 350 degrees Fahrenheit
Ingredients:
(Dressing)
1/2 cup sour cream
1/2 cup mayonnaise
2 tbsp. chopped cilantro leaves
1 tbsp. minced chipotle chile pepper in adobo sauce
salt
(Salsa)
3 small tomatoes
1/3 cup chopped sweet onion (such as Vidalia)
1/3 cup loosely packed cilantro leaves
1 small jalapeno pepper, seeded and chopped
1 clove garlic, minced
1 tbsp. freshly squeezed lime juice
1/2 tsp. salt
1/4 tsp. freshly ground black pepper
(Tacos)
12 small corn tortillas
1 1/2 cups finely shredded green cabbage
2 cans tuna in water, drained, excess moisture removed and broken into flakes
Directions: 
1.  Dressing: In a measuring cup, stir together sour cream, mayonnaise, cilantro, chipotle pepper and salt to taste.  You will have about 1 cup dressing.
2.  Salsa: In a bowl, stir together tomatoes, onion, cilantro, jalapeno, garlic, lime juice, salt and pepper.  Taste and adjust salt if necessary.  You will have about 2 cups of salsa.
3.  Tacos: Divide tortillas into two batches and wrap each in foil.  Place in preheated oven and heat for 10 to 12 minutes, until warm.
4.  Place warm tortillas on a work surface.  Smear each with about 1 1/2 tbsp. dressing and top with about 2 tbsp.  cabbage.  Add about 2 tbsp. tuna and, using a slotted spoon, about 2 tbsp. salsa.  Serve immediately.
Disclosure:  I received the 200 Best Canned Fish & Seafood Recipes Cookbook by Susan Sampson in order to facilitate my review. No other compensation was received. This product review is based on my own personal experiences with this item and is completely honest and objective.
I'm a former 7th grade Science teacher turned stay-at-home mom that lives in Houston, Texas. I am married to my college sweetheart and have a beautiful daughter named Riley, who definitely keeps me on my toes! I am also involved in starting a small business which would both manufacture and sell an invention that I've patented, called Toothpaste 2 Go. I love interacting with my readers and hope to learn as much about you as you learn about me!
Melissa @ Mommy Living the Life of Riley!