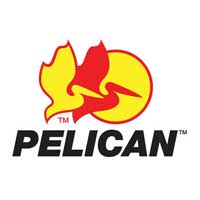 Being out and about on Halloween night is pretty much an annual tradition for most children, and no matter whether they are accompanied by adults or old enough to go out unsupervised, we always want our kids to be safe.
Unfortunately, excited children running walking around at night is a recipe for disaster.  Oftentimes, children don't take the necessary precautions when crossing the street or walking from house to house, and that's why a Pelican flashlight is a perfect Halloween safety device.
Keep Your Boys and Ghouls a Little Safer with a Pelican Flashlight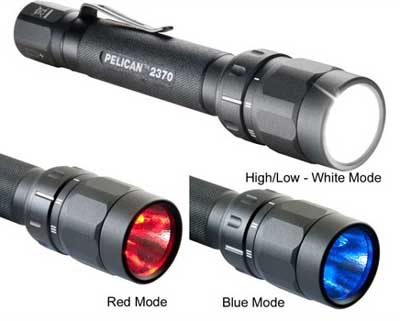 A Pelican flashlight is one hardy, tough and well-made flashlight!  As a matter of fact, Pelican Products prides themselves on making durable items that are built to survive almost anything.  Take one look at the survival stories seen here and you'll quickly come to believe that an excited boy or ghoul amped up on sugar in an aim to get more, is definitely no match for a Pelican flashlight.
I had the chance to review the 2370 LED flashlight from Pelican and was immediately impressed at the features and overall design of this high performance flashlight.  This Pelican flashlight is one of their most sophisticated aerospace grade aluminum flashlights and is actually designed to function as 3 lights in one.
Features:
On/Off/Momentary Tail Button
Removable Strengthened Steel Clip
Anodized Aluminum Body
Non-Slip Grip
3-Way Magnetic Selection Ring
3-Color LED Modes (Red/Blue/White)
Uses 2 "AA" Batteries (Included)
A rotating magnetic dial switches between bright white light and night vision red or blue light, so the 2370 LED is the only light you will need, whether piloting an aircraft or navigating a park trail at night. The anodized aluminum body is strong and lightweight while the removable strengthened steel clip fastens securely to your pocket, shirt or bag of Halloween candy.
Let's face it...if you attach this Pelican flashlight securely to your children's trick-or-treating bag, there's NO WAY they'll ever leave it behind!  What's more, you'll know that your child will always see and be seen while partaking in all of the usual Halloween festivities.  Of course, then it will work just as hard as your family's go-to flashlight during the other 364 days of the year.
Here are a few more Halloween Safety Tips for a fun and festive holiday:
Always make sure your child is accompanied by an adult or is at least in a large group of responsible children.
Make sure to stay in well-lit and populated areas and not cut through back alleys or fields.
Set an early curfew for your child.  Most houses won't offer candy past 9 or 10 pm.
Make sure your child has a cell phone with them in case they get lost or need help.
Tell your child to refrain from eating any candy until they return home to have it inspected.  You might want to send your child off with a "safe stash" of candy they can eat along the way.
Never enter anyone's home or get in anyone's car...for ANY reason.
NEVER eat homemade treats made by strangers.
Disclosure: I received the 2370 Pelican flashlight in order to facilitate my review. No other compensation was received. This garden hose storage review is based on my own personal experiences with this item and is completely honest and objective.
I'm a former 7th grade Science teacher turned stay-at-home mom that lives in Houston, Texas. I am married to my college sweetheart and have a beautiful daughter named Riley, who definitely keeps me on my toes! I am also involved in starting a small business which would both manufacture and sell an invention that I've patented, called Toothpaste 2 Go. I love interacting with my readers and hope to learn as much about you as you learn about me!
Melissa @ Mommy Living the Life of Riley!