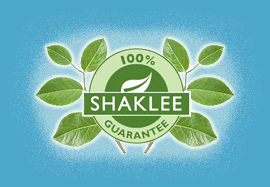 Shaklee is a name that I've heard mentioned ever since I could remember.  The reason?  Apparently, my mother took the infamous Shaklee vitamins the entire time she was pregnant with me.
She's told me the story about how her OB/GYN told her that Shaklee vitamins were so good, he didn't recommend her switching to prenatal vitamins...just stay on Shaklee.  It's because of this positive brand reputation for Shaklee that I was excited to review the Shakleebaby Gentle Wash and Soothing Lotion.

The Shakleebaby Gentle Wash and Shakleebaby Soothing Lotion each cost $22.60 and if you are a member, you can buy these at the discounted price of $19.20 each.  If you use Susan Barrett as your Shaklee Distributor, you will also get FREE SHIPPING ON EVERY ORDER!
Shakleebaby is about keeping your little ones healthy inside and out. Nourish their growing bodies with our powdered multivitamin/multimineral supplement, with a prebiotic blend to support a healthy immune system* and 23 essential nutrients that support proper development.
For babies' sensitive skin, our personal care products are formulated with natural and organic ingredients and are pediatrician tested to be safe and effective. Gentle Wash, Soothing Lotion, Diaper Rash Cream and Massage Oil are all 99% natural and 76% - 99% organic, just what you need to keep your little one's bottoms soft and itty-bitty toes clean.
Shakleebaby Gentle Wash:
Clean, fresh baby. This extra gentle wash is naturally formulated to get your baby pip-squeaky clean from head to toe.  Made with organic chamomile and lavender, it is PH balanced and sensitivity tested to shower even the most tender skin with love.
Shakleebaby Soothing Lotion:
So soft. Keep sweet cheeks soft and tiny tootsies moisturized with this naturally gentle lotion. Organic sunflower seed oil and shea butter moisturize, and organic lavender and chamomile soothe.  It's a bottle full of even more reasons to cuddle.
I was sent both the Shakleebaby Gentle Wash and Shakleebaby Soothing Lotion from Susan Barrett, Shaklee Distributor, in order to facilitate my review.  Susan is a very nice lady who actually donates all of her earnings from Shaklee to deserving teachers and students by funding their environmental projects!  As a former Science teacher, I really appreciate her dedication to both the environment and to education.
I was anxious

to try out the new Gentle Wash on Riley during her bath that night.  I noticed immediately that the wash had a different smell to it.  To me, it smelled pretty medicine-ish and I didn't really care for the smell.  The good thing was that the smell wasn't strong or overpowering and it didn't linger on Riley's skin for long.  The Gentle Wash did lather up well.  I didn't have to use very much to bathe Riley with, which was good.
It seems that this 8.5 oz. bottle would last a long time.  As I washed Riley, I noticed that my hands became very soft and stayed that way for several hours after her bath.  I guess those all natural ingredients are really good moisturizers!  The only thing that really bothered me about the Gentle Wash is that it is not "tear free".  Riley can be quite the squirmer during bath time and she is still too young to understand that she needs to lean her head backwards when I rinse her hair.  So, it is virtually impossible for me to not get some soap in her eyes during bath time.
This Gentle Wash causes eye irritation so I don't think this is really a very good option for babies or toddlers to use.  Maybe once Riley gets a little older, the Shakleebaby Gentle Wash will suit our needs, but for now, we desperately need a baby wash that is "tear free".  After her bath, I applied the Soothing Lotion liberally to her back, arms, legs and stomach.  Riley tends to get some rough, scaly patches of skin in these areas and so far, none of the baby lotions we've tried have been able to get rid of those patches.
Again, the smell of the Soothing Lotion was not one I cared for.  It smelled a lot like the Gentle Wash which I thought smelled like some medicinal ointment.  The scent didn't linger long here either and so the smell was soon forgotten.  I was pleasantly surprised when I discovered that after only a few days, Riley's rough skin patches were going away!  I couldn't believe that a lotion was finally working!  Both my hands and Riley's skin were feeling much softer and smoother in only a few short days.
STRENGTHS:
99% natural
Hypoallergenic
76% (Gentle Wash) - 87% (Soothing Lotion) organic
No parabens or SLS
No 1,4 dioxane or formaldehyde
Actually made my daughter's rough scaly patches disappear with only a few uses
Makes your own skin soft and silky just by applying it to your child
WEAKNESSES:
I didn't care for the medicine-like scent of either the Gentle Wash or the Soothing Lotion
These products are very expensive
I don't understand why the Gentle Wash is made for babies and toddlers, yet is not tear-free.  If you are supposed to be able to wash their faces and hair with this product, then it can't cause eye irritation.  I don't feel that the Gentle Wash is worth the money it costs, since I don't think it does anything more than an inexpensive baby wash would do.
I really like the Soothing Lotion though, and was impressed at how quickly it made my own skin soft and cleared up the rough patches on my daughter's legs and back.  I didn't care for the scent of either product, but I would actually consider purchasing the Soothing Lotion.


Disclosure:  I received the Shakleebaby Gentle Wash and Soothing Lotion from Susan Barrett, Shaklee Distributor, in order to facilitate my review. No other compensation was received. This product review is based on my own personal experiences with this item and is completely honest and objective.
I'm a former 7th grade Science teacher turned stay-at-home mom that lives in Houston, Texas. I am married to my college sweetheart and have a beautiful daughter named Riley, who definitely keeps me on my toes! I am also involved in starting a small business which would both manufacture and sell an invention that I've patented, called Toothpaste 2 Go. I love interacting with my readers and hope to learn as much about you as you learn about me!
Melissa @ Mommy Living the Life of Riley!