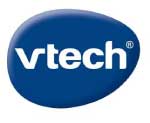 Ever since I became a mom, I've loved providing my daughter with educational toys from VTech.  They always seem to be on the cutting edge of learning, no matter whether at home or on the go.  Since summer is generally a season for travel, you might find it hard to keep your little one entertained while out and about.  That's why I was happy to have the opportunity to review the brand new MobiGo 2 from VTech.
You may already be familiar with the VTech MobiGo, but what makes this edition all the more exciting is the inclusion of motion and sound!  Keep reading to learn more!
I reviewed the
MobiGo 2
Touch Learning System from VTech, which retails for $59.99, but is currently on sale for $59.96 with FREE SHIPPING.
The VTech MobiGo 2 Offers Plenty of Learning Fun on the Run!
It's designed for children ages 3 to 8 years old and is definitely a tool that your child can grow into, thanks to its touch screen and motion/sound activated games.  My daughter is just three years old and has had problems in the past operating some systems which depend only on a stylus.  Her fine motor skills simply aren't developed to that level yet, which is quite frustrating for her.
With the MobiGo 2, younger children will love the new motion and sound activated games, while still enjoying the touch screen capabilities.  As your child matures, they will be ready to use the included QWERTY keyboard.  The neat thing is that this keyboard is available simply by flipping up the screen.  When that's done, the MobiGo looks like a mini-laptop!  There's also an included stylus stored at the rear of this electronic device, giving your child a plethora of ways to interact with the MobiGo.
The new motion sensor provides total game control, allowing even young kids to create action movements within games and programs while playing.  What's also amazing is that the MobiGo 2 has a microphone which has been integrated into different methods of game play.  Blow into the microphone to move objects, blow off dust, initiate other special effects, or speak into it to give a command or trigger an action.
If that's not enough, the MobiGo 2 also functions as an e-reader, photo album, photo viewer, art studio and coloring book, and even comes pre-loaded with three great games that take advantage of this toy's many features.
The MobiGo2 has so much for your child to learn and explore!  Games and apps teach basic learning skills including math, vocabulary, spelling, reading, logic, drawing and more.  If that's not enough, you can even connect to the VTech Learning Lodge Navigator to download additional games, e-books and apps for even more mobile fun.  Join Club VTech and instantly become eligible for additional savings and discounts.
My daughter has chosen to leave her MobiGo 2 in our family vehicle, because she loves to play with it on the road.  As you can see from the pictures above, as soon as I got her in her carseat, she was ready to roll with her MobiGo 2.  We hadn't even pulled out of the garage yet!  She also loves playing with it when we go out to eat.  This gives her father and I a little bit of time to have a nice conversation before dinner arrives and Riley gets to learn new concepts and skills while she plays...a win-win for everyone!
VTech also has such a great selection of game cartridges which work with both the MobiGo and MobiGo 2.  As soon as I saw the Jake and the Neverland Pirates game, I just knew that Riley would enjoy that title more than anything, since this is her favorite animated show at the moment.  I nabbed this one at a terrific price and now have one fewer birthday present to buy.
The only thing I didn't care for about the VTech MobiGo 2 is that it requires 4 "AA" batteries (not included) and can be used with an AC adapter, yet does not come with one.  The AC adapter is considered an optional accessory, but in my opinion, it is mandatory and should be included with the base unit.  There is also a car adapter option available for purchase, but with today's vehicles, you can use an AC adapter in the car.  Unfortunately, VTech didn't include this.
Other than that, I couldn't be happier with the brand new VTech MobiGo 2 and think that the added motion and microphone features are a definite upgrade over the original model.  If you have a little one that's a mover and a shaker, then be sure to maximize their educational fun on the run with the MobiGo 2!
Disclosure:  I participated in a campaign on behalf of Mom Central Consulting for VTech. I received product samples to facilitate my review.
I'm a former 7th grade Science teacher turned stay-at-home mom that lives in Houston, Texas. I am married to my college sweetheart and have a beautiful daughter named Riley, who definitely keeps me on my toes! I am also involved in starting a small business which would both manufacture and sell an invention that I've patented, called Toothpaste 2 Go. I love interacting with my readers and hope to learn as much about you as you learn about me!
Melissa @ Mommy Living the Life of Riley!