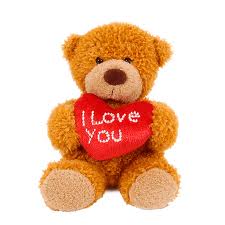 This year, I've set several goals for myself as a blogger and one of those is to make my blog as enjoyable of an experience as I can for my readers.  I want to encourage a greater dialog between my readers and myself, because I love chatting with you and hearing your thoughts on a variety of topics.  I also think that those of you who come back day after day to see what's happening around here should BE REWARDED because I'm so appreciative that you've chosen to stop by yet again!
That's why I've instituted a FREE REWARDS PROGRAM just for Mommy Living the Life of Riley readers!  At this time, you must log in through your Facebook account to take advantage of it...click the red "Rewards" ribbon on the right side of the screen to get started.  Here's a brief overview of the benefits you can expect to see, just for stopping by and participating:
Currency & Earning Mechanics
Readers can earn points on this site in the following ways; a small red ribbon will appear next to supported social sharing buttons automatically.  There won't be a small red ribbon shown at the comment area, but you do receive 100 points for the first comment you leave every day.
Visiting every day – Your first visit every day earns 100 points
Liking content on Facebook – Like content on this site every day and earn 100 points
Tweeting content – Tweet content on this site every day and earn 100 points
Google +1  content – Google +1 content on this site every day and earn 100 points
Commenting – Your first comment of the day will earn you 100 points
You are able to earn a max of 500 points each and every day which can then be redeemed for prizes.  You are eligible to win ONE OF EACH of the following:  I will also be hosting a monthly gift card giveaway too (starting in February) for a $20 Amazon gift card which can only be entered by earning points in this reward system.
Groupon $15 Gift Card - Requires 20,000 points
Zynga.com $10 Game Card (FarmVille, CityVille, FrontierVille and CafeWorld) - Requires 15,000 points
Amazon $5 Gift Card - Requires 8,500 points
Since this program has just launched, I'm sure that you will have plenty of questions and comments.  I will do my best to answer each and every one of them, so lay it on me (plus you'll get 100 points just for doing so).  Thanks again for stopping by today and for being a regular visitor to my blog...now go get rewarded for it!  :big grin:
I'm a former 7th grade Science teacher turned stay-at-home mom that lives in Houston, Texas. I am married to my college sweetheart and have a beautiful daughter named Riley, who definitely keeps me on my toes! I am also involved in starting a small business which would both manufacture and sell an invention that I've patented, called Toothpaste 2 Go. I love interacting with my readers and hope to learn as much about you as you learn about me!
Melissa @ Mommy Living the Life of Riley!