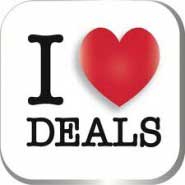 Tough financial times call for smarter shopping measures. For some of us this means going to extremes and cutting up credit cards. For others, it just means clipping coupons and unplugging appliances.
No matter what your money-saving solution, merchants are catching on to these smart shopping tactics. Stores are constantly developing their own methods to make sure we keep buying. Many times, this comes in the form of a sale that looks great on the surface, but actually ends up saving next to nothing.
In fact, recent studies suggest that plenty of shoppers are overwhelmed with the flood of daily deals they receive. With so many special offers flying around, here are eight tips to help you avoid drowning in deals.
1. Unsubscribe from Newsletters
Signing up for email newsletters from favorite merchants will keep you informed about their special offers. However, these mailings are still promotional materials intended to make you spend money. If you find yourself exasperated by the breadth of deals and discounts, try following stores on Facebook and Twitter. You still get access to promotions, but they're not always being waved in your face. Instead, you can access the information only when you want to see it.
2. Set a Time to Review Deals
The urgency to get a bargain before time runs out can be a distraction. When you find yourself getting sidetracked checking each offer as it comes in, set aside a time where you can review them all at once. Sure, you might miss the occasional Groupon, but at the end of the day it's cash that's still in your pocket. Reviewing deals all at the same time lets you think out purchases more clearly, compare offers side by side, and prioritize those that best meet your needs.
3. Technology is Your Friend
Your smartphone is a surprising savings tool. Some apps like GasBuddy can help you track down the lowest gas prices, no matter where you are. The Coupon Sherpa mobile app lets you locate and scan coupons directly from your phone. Using your cell in this way allows you to find special offers specific to your shopping needs.
4. Weigh Credit Card Options
Cashiers frequently encourage you to open a store credit card, promising healthy savings if you do. While there may be a good initial offer or incentive, like a regular discount on all purchases, this is another tactic to keep you spending. It's best to just have one of these cards specifically for expenses like gas and food. You'll have to spend on those needs either way, so you might as well get a discount. At NerdWallet.com, they have a comparison of the top 18 store credit cards to help you make an informed decision.
5. Track Your Deals
Ah, the agony of a missed expiration date for a voucher. It gets in your head and makes you regret dollars down the drain. To avoid getting mixed up and missing deadlines, keep a calendar of when offers expire. This helps you track the good ones and keep an eye on how your spending matches up with your budget. You can even do it digitally at CityPockets.com. They organize all the deals you've already purchased, send you expiration reminders, and even allow you to sell unused deals.
6. Eating Out is a Trap
Restaurants are filled with drink specials and dollar menus to encourage buying. While a double cheeseburger and fries from McDonald's costs just over $2, the nutritional value is low and you'll soon be hungry again. It's surprising how much you can save buying groceries and making meals at home, instead of eating fast food. If your culinary muse has failed to inspire you, AllRecipes.com has plenty of Quick and Easy Recipes to consider.
7. Use Coupon Sites
Despite the sufferings of deal-of-the-day sites, coupon sites continue to grow, making it a good thing for shoppers. Sites like CouponSherpa.com have coupons organized by product category and retailer name, so finding a good discount is easy. The best part is, their services are offered for free; credit card information and personal details aren't required. The savings are there at your leisure with no strings attached.
8. Price Comparisons
Seeing a deal with numbers like 50-percent off can lead to an itchy mouse-clicking finger. Resist the urge to act now and shop around a little instead. Often, similar retailers are aware of their competitors' deals and will offer something comparable. Also, try to shop at stores with low-price guarantees. This way, if you find a better deal after you buy, you can still get reimbursed for the difference.
I'm a former 7th grade Science teacher turned stay-at-home mom that lives in Houston, Texas. I am married to my college sweetheart and have a beautiful daughter named Riley, who definitely keeps me on my toes! I am also involved in starting a small business which would both manufacture and sell an invention that I've patented, called Toothpaste 2 Go. I love interacting with my readers and hope to learn as much about you as you learn about me!
Melissa @ Mommy Living the Life of Riley!