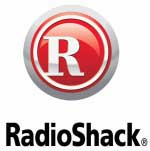 It's one of those nasty little annoyances in life that seems to happen to us all at one time or another...traffic tickets.  No matter how careful we are while driving, sometimes we're distracted by other things happening around us and aren't mindful of all traffic laws.  Now if you've ever received a traffic ticket of any kind, you know that they are very expensive and will usually cost several hundred dollars.
So is there a way to have a second chance to adhere to the traffic laws before receiving a costly violation from a police officer?  Yes there is!  RadioShack, a leader in consumer electronics, allowed me to review one of their top of the line radar/laser detectors in the Cobra XRS 9545 14-Band Radar/Laser Detector.  Keep reading to learn much more!
I reviewed the Cobra XRS 9545 14-Band Radar/Laser Detectorfrom RadioShack, which retails for $121.95, but is currently on sale for $99.17.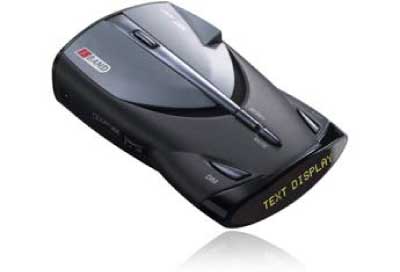 The Cobra XRS 9545 14-Band Radar/Laser Detector provides total protection and peace of mind.  With Xtreme Range Superheterodyne® technology and 14-band detection, this high-performance digital radar/laser detector delivers reliable and proven performance.  Plus, it comes with the DigiView® data display, Voice Alert™ and much more.
System ready prompt notifies the user that the radar detector has correctly completed self test
Provides complete immunity to Spectre I radar detectors
14-band detection detects 7 radar, 6 laser and one safety signal
Spectre Alert I/IV+ alerts you when you are under surveillance
IntelliMute® Pro feature will make your detector undetectable by currently available radars
VG-2 undetectable so it provides complete immunity from VG-2 radar detector-detectors
DigiView data display provides an easily recognizable digital text display
POP mode detects the latest POP radar guns and Ku band detection is also provided
LaserEye® provides 360° detection of laser signals
I have to admit that I was blown away by the state-of-the-art technology of Cobra radar/laser detectors.  About 10 years ago when I was in sales and used to have to drive several hundreds of miles every week in order to see my customers, I had a radar detector in my car to try and help me avoid the occasional speeding ticket.  In those days, the radar detector could only pick up a signal if it was being pointed directly at the front of the car.  That meant that side and rear protection were non-existent.  With the new Cobra XRS 9545, the LaserEye gives you 360 degrees worth of protection from laser signals.
Also, I was completely surprised to find that now radar detectors can actually render your detector undetectable by currently available Radar Detector-Detectors, thanks to the new IntelliMute Pro feature.  The IntelliMute feature also virtually eliminates false alerts so that when you hear your radar detector go off, you won't ignore it.  The Cobra XRS 9545 offers Ku Band Radar Gun and Pop Mode Radar Gun protection as well as lets you know when you are under surveillance of VG-2 and Spectre I/IV+ Radar Detector-Detectors.
What's more, this radar/laser detector has a DigiView Data Display so that you can easily read the messages and alerts given, and with the Safety Alert feature, you will even be warned of emergency vehicles and road hazards from systems equipped with Safety Alert transmitters.  The Xtreme Range Superheterodyne Technology will provide the best possible advance warning to even the fastest radar guns.  You can also easily adjust this radar/laser detector to operate in either city or highway mode and it has an auto mute  and dim mode for enhanced driver convenience.
Installation of the Cobra XRS 9545 14-Band Radar/Laser Detector couldn't have been easier either and I really appreciated how you had the option to adhere it to either your windshield or your dashboard.  The sturdy metal clip also locked inside the radar detector itself, so that you don't have to worry about it dropping and being damaged if you happen to hit a few bumps in the road.  Whew!  Radar detectors have definitely come a long way since I last owned one!
So if you would like a way to stay aware of your speed while on the road and possibly avoid a costly ticket, then I highly recommend the Cobra XRS 9545 14-Band Radar Laser Detector from RadioShack.  Just leave it to Radio Shack to carry the highest quality electronic devices on the market today!
Disclosure:  I received the Cobra XRS 9545 14-Band Radar/Laser Detector from RadioShack Corporation in order to facilitate my review. No other compensation was received. This product review is based on my own personal experiences with this item and is completely honest and objective.
I'm a former 7th grade Science teacher turned stay-at-home mom that lives in Houston, Texas. I am married to my college sweetheart and have a beautiful daughter named Riley, who definitely keeps me on my toes! I am also involved in starting a small business which would both manufacture and sell an invention that I've patented, called Toothpaste 2 Go. I love interacting with my readers and hope to learn as much about you as you learn about me!
Melissa @ Mommy Living the Life of Riley!