I can't even begin to tell you all of the things I've done to try and achieve perfect skin.  Since I've had kind of "Ugh!" skin my entire life, making my skin look its absolute best has always been my holy grail.  Of course, as any skin maven will tell you, beautiful skin can only truly be achieved by using the right products on both the outside and the inside of your body.
I do my best to eat a balanced diet and to take my vitamins daily, but I was completely unaware of a specialized dietary supplement created specifically for achieving gorgeous skin, hair and nails.  Cooper Aerobics has an entire line of specialized dietary formulas for many common issues and I was happy to learn that they offered a dermatologic health supplement for healthy skin, hair and nails.  Keep reading to learn more!
I reviewed three bottles of Cooper Complete Dermatologic Health Dietary Supplements, which retail for $39.95 each.
Skin is the largest organ of the human body.  Along with our eyes, it is the only organ constantly exposed to the environment.  Skin is constantly "assaulted" by light (especially ultraviolet and visible wavelengths) and environmental pollutants.  Such exposure can create cell-damaging free radicals within skin.  The Cooper Complete Dermatologic Health Skin, Hair & Nails dietary supplement is designed to both protect and heal your skin from these damaging effects through the use of several potent ingredients.

Vitamin A (as natural beta carotene with mixed carotenoids) and Zinc are both effective in improving one's complexion by reducing oil production and acne lesions. Copper, an essential part of many important enzyme reactions, can increase elastin production and thus help to reduce the appearance of lax skin, stretch marks and wrinkles and can help with skin conditions such as psoriasis and vitiligo.
Biotin (a member of the B Complex) is a nutrient that forms the basis of all skin, hair, and nail cells and is thus crucial in maintaining healthy skin, strong nails, and hair growth.
Vitamins C and E are potent antioxidants that counter the effects of sun exposure by scavenging free radicals. When Vitamins A and E are taken together, studies have shown a significant reduction in Basal Cell Carcinoma, a common skin cancer that is sun induced. Selenium protects that skin from sun damage and can also reduce the risk of skin cancer.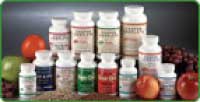 Lutein is an antioxidant found in green vegetables such as spinach, kale and collard greens. In our bodies, lutein is located within the eyes (including the macula, lens and retina), skin, blood serum and other tissues. While heavily concentrated in the center of the retina, in the region of maximum visual sensitivity known as the macula, lutein seems to behave as a natural sunshade for the eye.
Lutein filters high-energy blue light that can damage skin cells. Lutein is also thought to protect the skin from destructive oxidation reactions by quenching free radicals.
Each bottle of Cooper Complete Dermatologic Health Skin, Hair & Nails contains 90 capsules, which is a one-month supply.  You are supposed to take 3 capsules per day with food.  Because this supplement contains the essentials needed for healthy hair, nails and skin only, you should still take your preferred multivitamin daily as well.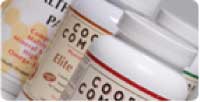 I am thrilled to know that there is such a comprehensive dietary solution on the market today geared to helping you obtain healthy skin, hair and nails.  Although it is truly difficult to gauge the effects of a product like this, especially when I am undergoing microderm treatments and using some great topical skin care products on my face, I have to admit that I think these supplements are working well after only a month of use.
My skin has been much clearer as well as more firm than before and I don't seem to get those splotchy red marks on my face like I used to.  If you have problematic skin, hair or nails, try attacking the issue from the inside out with Cooper Complete dietary supplements!
Disclosure:  I received the Cooper Complete Dermatologic Health Dietary Supplements (3 bottles) from Cooper Aerobics in order to facilitate my review. No other compensation was received. This product review is based on my own personal experiences with this item and is completely honest and objective.
I'm a former 7th grade Science teacher turned stay-at-home mom that lives in Houston, Texas. I am married to my college sweetheart and have a beautiful daughter named Riley, who definitely keeps me on my toes! I am also involved in starting a small business which would both manufacture and sell an invention that I've patented, called Toothpaste 2 Go. I love interacting with my readers and hope to learn as much about you as you learn about me!
Melissa @ Mommy Living the Life of Riley!