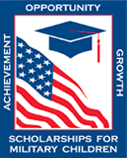 I've come across an absolutely FABULOUS gift giving idea, which would be perfect for Christmas this year, a birthday, or even a special "lovey" for a child whose parent is serving in the military.  The best thing is, part of the proceeds of this gift goes directly to support the Scholarships for Military Children (http://militaryscholar.org) organization.  Okay, want to know what it is?  It's the Limited Edition Patriotic Pup from My Pillow Pets!
This super soft and adorable pet is a wonderful addition to any home and is already housebroken.  I was fortunate enough to review one of these Patriotic Pups with Riley!  Read on to find out more about our new furry friend.
Your heart beats true for the red, white and blue and your child's heart pumps for My Pillow Pets plush folding stuffed animals. This Fourth of July, honor those who serve your country and your child with the purchase of a special, limited edition My Pillow Pets plush folding stuffed animal with $5.00 of the cost donated to Scholarships for Military Children, an organization that provides scholarships to the children of military personnel.
The Scholarships for Military Children Program is primarily funded through the generosity of manufacturers and suppliers whose products are sold at military commissaries, worldwide. Military families are encouraged to take advantage of their commissary benefits that not only provide a savings of more than 30 percent on the products purchased, but also support the military community through programs such as this scholarship.  My Pillow Pets is proud to be a supporter of Scholarships for Military Children.
A unique website has been created for these special, patriotic My Pillow Pets - www.MyPillowPetsGives.com. Only 3,000 of the limited edition My Pillow Pets plush folding stuffed dogs are available at a price of $24.95 plus $6.95 shipping & handling. Made of ultra-soft chenille, My Pillow Pets plush folding stuffed animals are much more than a snuggly toy.
With a strap that closes underneath to transform the pillow into a friendly pet, they are an ideal travel pal, naptime buddy and all-around cuddly friend. My My Pillow Pets plush folding stuffed animals are available in 20 different animals including jungle animals, farm critters and sea creatures, in addition to this limited edition Fouth of July dog, and are machine washable.
For more information about My Pillow Pets plush folding stuffed animals, please visit www.GetPillowPets.com.
The newest addition to our family is a much welcomed one.  The Patriotic Pup from My Pillow Pets is really neat!  He is all decked out in his finest red, white and blue to show support for the military and to honor those who have served our country.  He has a very bright red coat with a fuzzy white face, tail and paws.  One paw has U.S.A. embroidered on it and he has a big blue nose and mouth too.  Of course, who can forget about his stars and stripes belly?  When you open him up to serve as a pillow, you'll be treated to a festive display of the stars and stripes!
What also blew me away was how large and cuddly this guy is...and SO INCREDIBLY SOFT!  I think the Patriotic Pup has found himself a window seat on every road trip we take as well as permanent residence in our home.  You see, all of the My Pillow Pets have a really unique feature.
They can serve as a pet, whereby they look just like a cuddly stuffed animal, and then when you release the Velcro strap on their belly, they lay flat to serve as a pillow! Not quite sure your child will like the Patriotic Pup?  Well, take a look at how Riley reacted to it!
Riley absolutely LOVES her new Patriotic Pup!  From the moment we gave it to her, she hasn't let him out of her sight.  She loves snuggling with him and petting him like a real dog.  Unfortunately, Riley was a little too rough with our own dog, Noel, and now Noel wants nothing to do with her.  I tell Riley that if she learns to treat the Patriotic Pup nice, then maybe Noel will let Riley come around her again.  Riley insists that the Patriotic Pup comes to bed with her every night too.  I've found her a few times snuggled up against him when she's sleeping.
If you're already Christmas shopping or need a wonderful gift for an upcoming birthday or baby shower, then look no further than the Patriotic Pup from My Pillow Pets.  If your child is anything like my own daughter, than this snuggly pal will be their newest friend and favorite toy.  Also, for every Patriotic Pup purchased, you will be giving $5 to help support the Scholarships for Military Children!  But hurry, because only 3,000 of these Limited Edition Patriotic Pups will be sold and they won't be available anymore after July 31st.
Disclosure:  I received the Patriotic Pup from My Pillow Pets in order to facilitate my review. No other compensation was received. This product review is based on my own personal experiences with this item and is completely honest and objective.
I'm a former 7th grade Science teacher turned stay-at-home mom that lives in Houston, Texas. I am married to my college sweetheart and have a beautiful daughter named Riley, who definitely keeps me on my toes! I am also involved in starting a small business which would both manufacture and sell an invention that I've patented, called Toothpaste 2 Go. I love interacting with my readers and hope to learn as much about you as you learn about me!
Melissa @ Mommy Living the Life of Riley!