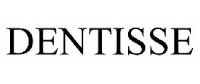 Are you tired of using "whitening" toothpaste with no results?  You drink coffee, red wine, and tea, but the toothpaste you have been using for months, even years, is not whitening your teeth like it promises to?  Aside from the fact that the "whitening" toothpaste is not working, most commercial toothpastes have very toxic chemicals that can build up in your body and cause future harm.
Dentisse Premium Oral Care Products set themselves apart by effectively removing surface stains on tooth enamel and reducing mouth odor—the natural way!  Ten years of development by Dentisse brings a more natural and more effective way to brighten your smile.
I reviewed the Dentisse Natural Reflection Toothpaste (Fluoride-Free) from Dentisse Premium Oral Care Products, which retails for $16.99.

Product Description (from Dentisse): Dentisse Natural Reflection toothpaste gently smoothes and polishes tooth enamel, safely removing surface stains and harmful plaque. When used regularly, it prevents plaque and stains from forming. Two weeks of faithful use, and your teeth will be noticeably brighter and smoother, your breath will be fresher - and your smile will take on a new radiance.
What makes Dentisse unique?  The toothpaste formula, of course!  Kaolin clay is the star ingredient that whitens and polishes your teeth.  Kaolin Clay is safe and effective at cleaning, polishing, and whitening your teeth.  Bentonite Clay creates a smooth and a creamy toothpaste consistency.  Last, but not least, natural peppermint oils creates a refreshing taste.
Product Review:  I chose the fluoride-free version of the toothpaste.  I was really excited about this toothpaste because I drink coffee, red wine, and tea, so I am obsessed with keeping my teeth white and bright!  I first noticed the creamy consistency (from the Bentonite Clay), then the peppermint oil hit my nose.  After brushing for two minutes, I ran my tongue over my teeth to feel the smoothness.  My teeth were clean and sparkly and my breath was fresh.  I truly appreciate that Dentisse uses natural peppermint oils as opposed to artificial flavor.
I have been using the toothpaste for two weeks and have noticed that my teeth become a little bit brighter!  Success!  Dentisse Natural Reflection Toothpaste prevents plaque and stains from forming when used on a regular basis.  This is important as I mentioned my three culprits for stained teeth.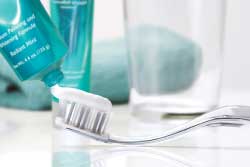 I checked out the ingredients in the toothpaste at the Skin Deep Cosmetic Database, my main resource for safety of product ingredients.  As expected, all ingredients rank in the green, safe zone.   I usually try to avoid Sodium Lauryl Sulfate and Sucralose in products, so I would like to see Dentisse create an even more natural formula.  I could sacrifice the creamy, smooth consistency for a more natural product.
If your current toothpaste is not cutting through the stains and dullness of your teeth, I recommend that you try Dentisse Natural Reflection Toothpaste, fluoride-free version.  The two types of clay create a natural blend of stain fighting ingredients.  The natural peppermint oil gives just a slight, but not overpowering, freshness to your whole mouth.  Give Dentisse a try...your mouth and smile will thank you!
Disclosure: I received the Dentisse Natural Reflection Toothpaste from Dentisse, Inc. in order to facilitate my review. No other compensation was received. This product review is based on my own personal experiences with this item and is completely honest and objective.
I'm a former 7th grade Science teacher turned stay-at-home mom that lives in Houston, Texas. I am married to my college sweetheart and have a beautiful daughter named Riley, who definitely keeps me on my toes! I am also involved in starting a small business which would both manufacture and sell an invention that I've patented, called Toothpaste 2 Go. I love interacting with my readers and hope to learn as much about you as you learn about me!
Melissa @ Mommy Living the Life of Riley!