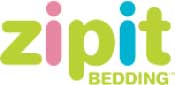 Most folks begin their day with the time-honored tradition of making their bed.  It's a good habit to get into because I've always heard that the state of your mind is related to the state of your bed.  I guess putting things in order right from the start is a great way to begin the day and get going on the right track.
For kids, making their bed seems next to impossible.  They usually try very hard to get it right, but in the end, wind up with a bed that's a disheveled heap and are mad and frustrated.  Now that's no way to begin the day!  :pull hair out:  Zipit Bedding is a children's bedding solution designed to end the frustration associated with making the bed as well as a terrific travel idea.  Keep reading to learn more!
I reviewed the Zipit Bedding in Pink (Twin Size) which retails for $59.99.
For a limited time, my readers can get Zipit Bedding at a special DISCOUNT PRICE of only $39.99!  That's $20 off the already discounted web price.
Click HERE to order
 and use this code at checkout to receive your discount: MOMMY10.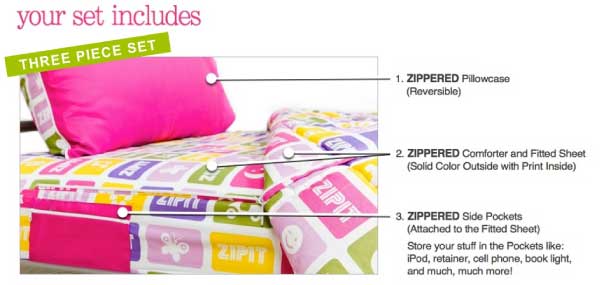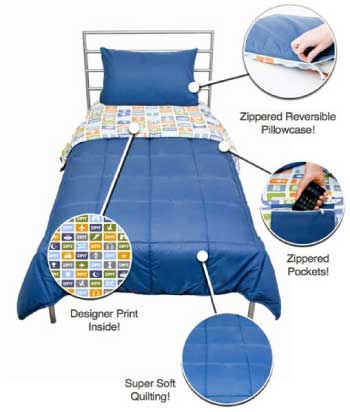 Zipit Bedding began when Jennifer MacDonald, a mom and a veteran in the advertising industry, had an "Aha!" moment as she watched her sons clean up their room after a sleepover by simply zipping up their sleeping bags.  Voila!... the once messy bedroom was clean!
She realized immediately that a zippered bedding unit - as simple as a sleeping bag, yet designed to fit a mattress and look like normal bedding - would revolutionize the bedding industry.
Zipit Bedding contains a fitted sheet zipped onto a comforter.  This way, a child doesn't have to search for a kicked off comforter in the morning, or deal with straightening a flat sheet as well.  Simply smooth out the attached comforter on top of the bed and their bed is instantly made!  Even my 3-year-old can do it!
What's more, when it's time to do laundry, you have the option of unzipping the two pieces and washing them separately, which is great if only the comforter got soiled, or pop the entire set off the bed and throw it in the wash as one piece.  Just put the fitted sheet on, smooth the comforter and the bed's made again.
Since this bedding is so easy to put on and get off, my daughter decided to take hers off to use in the living room for movie night.  She slipped right in the pocket made by the comforter and fitted sheet and said that she felt "nice and cozy!"  Once movie night was over and it was time to go to bed, we had her bed made for her again in just a few minutes.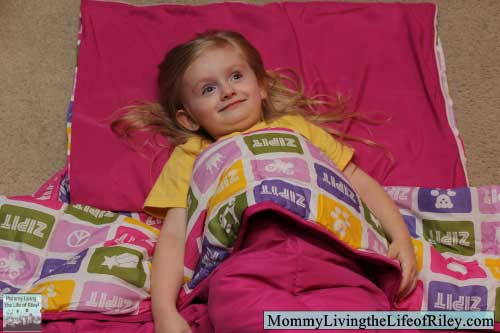 One of Riley's favorite features of the Zipit Bedding is that she can zip herself inside, for that warm and "tucked in" feeling. The zippers move freely enough though that just a pull of the comforter will have her out again, which is great if she has an emergency bathroom trip during the middle of the night.  Zipit Bedding is perfect for using on bunk beds, murphy beds, air beds, RV beds and trundle beds for a quick and easy way to make the bed.
The only thing I didn't care for about this set was the pattern.  Even as cool as they tried to make it, I still didn't like the Zipit logo emblazoned all over the inside of the bedding.  In my opinion, these would be much better if they instead had a cute "un-logo-ed" pattern on the reverse side.
Do your kids make their bed every day?
Disclosure:  I received the Zipit Bedding in Pink (Twin) in order to facilitate my review. No other compensation was received. This product review is based on my own personal experiences with this item and is completely honest and objective.
I'm a former 7th grade Science teacher turned stay-at-home mom that lives in Houston, Texas. I am married to my college sweetheart and have a beautiful daughter named Riley, who definitely keeps me on my toes! I am also involved in starting a small business which would both manufacture and sell an invention that I've patented, called Toothpaste 2 Go. I love interacting with my readers and hope to learn as much about you as you learn about me!
Melissa @ Mommy Living the Life of Riley!