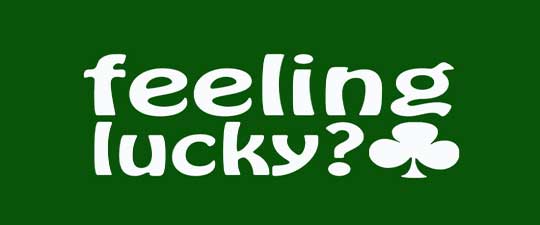 I am so excited to have found the perfect place for a swimsuit this year!  This summer will probably be the most challenging for me, since my body is FAR LESS than perfect.  As you ...
When I go grocery shopping each week, I notice that my cart is filled with many of the same brand name products on each and every trip.  These items have long proven themselves in my ...
Spring is here and I couldn't be happier!  Spring is one of my favorite seasons because it is literally bursting with life.  Everywhere you turn, trees are sprouting new leaves, flowers are blooming and the ...
Remember when I reviewed the InGenuity Baby Washable Playard Deluxe with Dream Centre not too long ago?  Well, I'm happy to report that the sponsor now wants to let me host a giveaway of one ...
We all know how much we've grown to love our favorite characters from the DreamWorks Animation films like Shrek, How to Train Your Dragon, Kung Fu Panda, Madagascar and more. For a special time, Big ...
After a flurry of holiday hoopla and getting settled into the new year, it's time to get back to the routine.  The kids are off to school, the entertaining is over and your shelves ...
In my opinion, there are few items more valuable than personalized jewelry.  Now these pieces don't necessarily represent a lot monetarily, but the memories, feelings and love behind each of these items is what makes ...
I love the brisk weather of winter.  Here in Houston, I revel in the days of cooler temperatures since they seem to be gone before I know it.  My daughter also enjoys the cold and ...
With each and every candle that's placed on my birthday cake, I tend to look closer and closer in the mirror at myself, noticing those little signs of aging popping up overnight.  I've had a ...
My daughter is at an exciting age where her math and language skills seem to be growing by leaps and bounds.  She attends preschool now three days a week and is becoming more and more ...
Have you ever noticed that most toys on the market today which are geared toward science and technology are what I would call "for boys"?  Construction sets frequently allow for building bridges and skyscrapers and ...
We've all been there before…kids screaming like a bunch of banshees, dishes overflowing in the sink, a neverending shopping list and dinner that needs to be made.  Sometimes this happens once in a while, but ...
Game Day is one of the best days of the year to get together with friends and enjoy some delicious food and fun. This year, let Progresso™ Recipe Starters™ be the perfect teammate and help ...
It's an exciting time in my house because my little 4-year-old is beginning to read!  Now I've tried teaching her before, but unfortunately, it's next to impossible to do so before they're good and ready. ...
I'm a big fan of sending photo Christmas cards to friends and family because I love how personal and customized you can make each year's card.  My family has fun with the theme of every ...
Getting a great night's sleep is one of the best ways to recuperate your body from the day's events and achieve optimal health.  Unfortunately, getting that great night's sleep is not always easy.  There are ...
Lowering body weight can reverse or prevent diabetes; lower blood pressure, cholesterol, and triglyceride levels; and improve sleep apnea and other sleep problems. The easy recipes and exercises outlined in Belly Fat Diet For Dummies gives you ...
Since Valentine's Day is right around the corner, you may already be wondering what to give that someone special.  In my opinion, personalized jewelry tops the list for wonderful and sentimental gift giving ideas. ...
Holy New Year Batman!  What an amazing giveaway I've got for you! One winner is going to have the good fortune to win all three of the following beauty products, which are sure to start 2013 ...
There are two things that I never tire of shopping for and those things are jewelry and home decor.  In both cases, I always tend to gravitate toward the most unique items, for I really ...
Having a brand new little bundle of joy enter your life is amazing and nerve-racking at the same time!  I can remember thinking that my precious Riley was just so fragile and delicate that honestly, ...
Now that I'm getting older, I face a constant dilemma when it comes to applying my makeup.  I have plenty of fine lines and wrinkles surrounding my eyes, as well as deepening laugh lines around ...
My husband has suffered from back pain and problems for as long as I've known him.  He's been in one too many car accidents and had one too many sports-related injuries for his back to ...
I'm guilty of having a horrible diet at times.  As much as I wish things were different, I just completely dislike vegetables and don't eat fruits or fish as often as I should either.  Because ...
One of the best parts of the holidays is seeing family and friends, though one of the worst parts, in my opinion, is actually traveling far and wide for the visits.  Since almost all of ...
During the holidays, unhealthy (yet delicious) food choices abound!  From the ooey, gooey desserts to the fresh baked breads and decadent side dishes, the pounds seem to pile on with each passing minute.  Although a ...
The holidays are a time to see and be seen.  With all of the holiday gatherings, office parties and family dinners you'll be attending this season, it's definitely a great time to look your best. ...
My husband isn't one for wearing cologne that often, that is, until we go out for a night on the town.  While he doesn't wear it much to the office or while lounging around the ...
Christmas Eve is just a week away, so procrastinators, it's time to get your game face on.  At this point, you may be struggling to come up with truly unique gift ideas that the folks ...
Honestly, I can't remember the last time I had a landline phone in my house.  I just couldn't see paying almost $30 a month for a phone which RARELY got used, though at times, I ...